Switzerland
Carmen
Perrin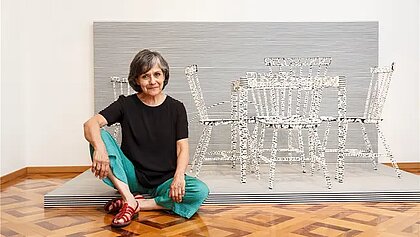 Biography
Born in La Paz, Bolivia in 1953, Carmen Perrin arrived in Switzerland in 1960 when her father decided to return with his entire family to his native country. She studied at the Fine Arts and Applied Arts School (now known as HEAD) in Geneva, graduating in 1981. Together with fellow artists Stéphane Brunner, Albert Piloud and Jean Stern, she opened the exhibition space Dioptre, where she showed her work from 1981 to 1983 as well as at the gallery Andata/Ritorno. In the mid eighties, she began exhibiting in France and moved to Marseille in 1986, where she lived for the next 10 years.
Since then, she has been awarded various prizes for her work and in 1993, she moved to London for two years on a grant from the Landis & Gyr Foundation in Zug. She taught at the Fine Arts School in Geneva from 1988 until 2004, when she decided to focus exclusively on her own art. Perrin's permanent works in the public domain can be admired at the Cornavin train station in Geneva, the Kloten Airport in Zurich, the Jardins d'Eole in Paris among others. In 2017, her work was shown for the opening of the Pavillon Sicli in Geneva. She now lives and works between Switzerland and France.
About the artworks
Since the early 1980s, Carmen Perrin has established herself as a visual artist making sculptures. Towards the end of the decade, she began working in the public domain on urban projects in collaboration with architects, producing pieces increasingly concerned with architectural and landscape contexts. Through her installations, she tries to create a close relationship between light and materials and the architectural and social characteristics of the space they exist in, whether public or private. In her studio work, she continues to research the close links between sculpture and drawing, producing drawings that have a strong connection with the physicality of their own production, be it time passing, the movement of the body or hand in space, its effort, etc.
The meaning of her work is not to be found in the materials she uses – egg shells, bicarbonate, straws, bricks or industrial honeycomb polycarbonate panels – but rather in the evocative power they possess.
When she works with industrial materials such as steel and concrete, she often combines them with natural ones such as slate, wood and wicker, and manufactured materials such as bricks and rubber.
There is always an intimate, almost narrative, relationship between experience, material, form, and context. Even when her installations take on monumental proportions, they remain discreet, encouraging viewers to enter into a physical relationship questioning the sense of perception of their own reality. Some of her research focuses on volume and how it can be defined by its contours or the surrounding void. It has also taken more playful turns in a series of tableaux in which she created textures with elastic or wire, or by removing material to make rhythmic and geometric compositions. She has applied this technique of using absence to solid structures, carving and piercing them, bringing a certain lightness, softness and vulnerability to otherwise hard and heavy objects.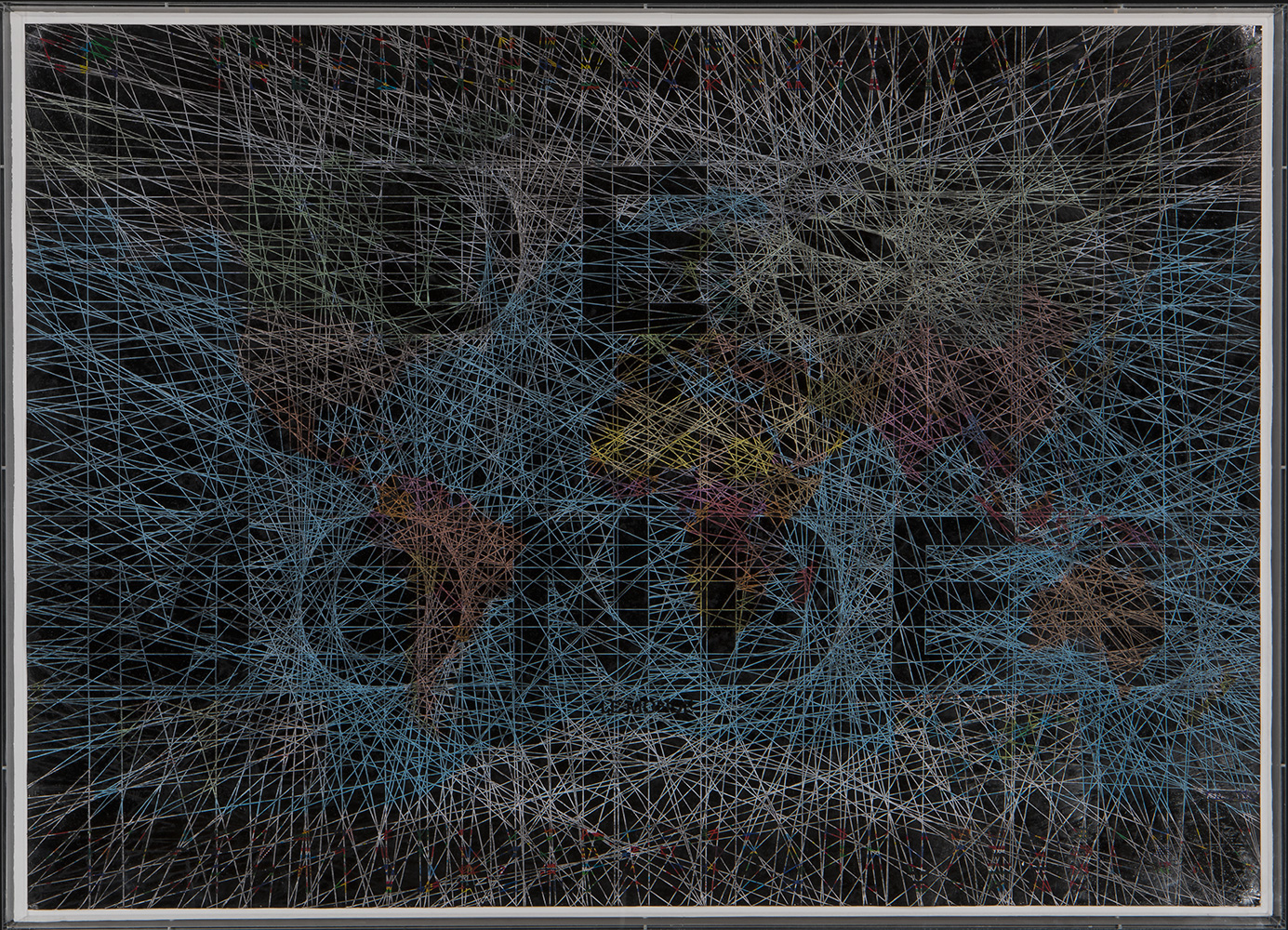 Des Mondes, 2008
Oil pastel, scraping on printed image
100 x 140 cm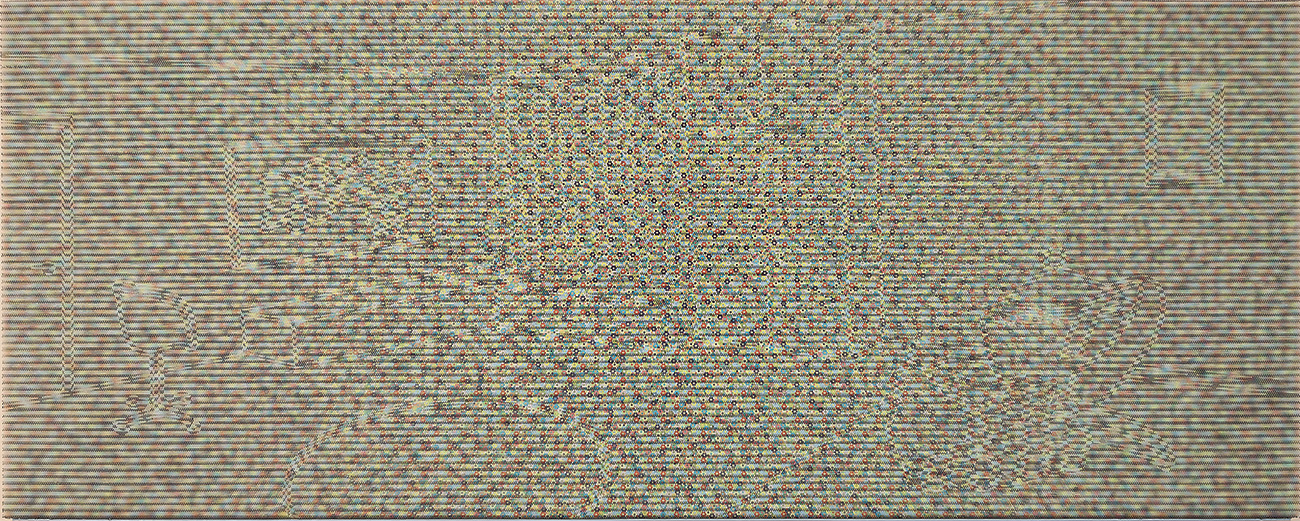 LA CHAMBRE, 2008
Polycarbonate and acrylic colour
100 x 250 x 3 cm
Collection of contemporary art