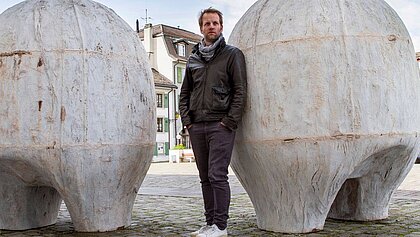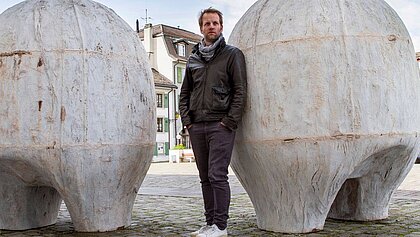 Biography
From Granges-près-Marnand in Vaud, Switzerland, Denis Savary, born in 1981, studied at Lausanne University of Art and Design. He is rapidly being invited to exhibit his work in many European institutions. In 2007, he curated an exhibition for the Jenisch Museum in Vevey, presenting works he created, works from the museum collection as well as some from invited artists. That same year, he was in residency at the Palais de Tokyo in Paris. In 2008, he presented his work at Jeu de Paume in Paris and one year later, at the PasquArt centre in Biel/Bienne.
In 2011, he received the cultural prize in visual arts, after a retrospective in 2012. In 2015, he exhibited at the MAMCO in Geneva, where he had already shown his creations, and produced an edition for the collection of the newspaper Le Temps, which was sold to readers. In 2016, he had a solo exhibition at the Centre Culturel Suisse in Paris. The artist currently lives and works in Geneva.
About the artworks
Denis Savary has built a complex body of work: sculptures, videos, installations, scenography, or mises en scène witness the artist's numerous interests. Curious, he is interested in art history and culture: cinema, photography, literature, and comics. He draws his inspiration from these universes and especially in works by major artists of the past. Thus, he sets up implicit or explicit references to Oskar Kokoschka, Amedeo Modigliani, Max Ernst, Félix Vallotton – among others – and their works. He often reproduces the female subjects celebrated by the artists.
It is in this infinite art history quotations that the artist from the Canton of Vaud draws his inspiration to create a personal and unique world. The original ideas, transformed by a contemporary interpretation, offer a new perspective.
Moreover, the artist's work grows thanks to his encounters and artistic collaborations. Thus, the artist regularly includes pieces from other artists in his exhibitions, celebrating and paying tribute to works that affected him. He imagines, curates and participates in various events in which one can discover different figures that nevertheless, go well together when reunited.
Denis Savary's creations combine popular and high culture. It is a peculiar universe steeped in childhood and dreams. The artist plays with art, makes fun of it, like a child would. The idea of chance is also present in his works as his videos show fleeting, ephemeral and familiar moments, captured spontaneously. With his fruitful career, he is one of the most prominent Swiss contemporary artists.
CHARBONS, 2014
Burned wood
104 x 50 x 40 cm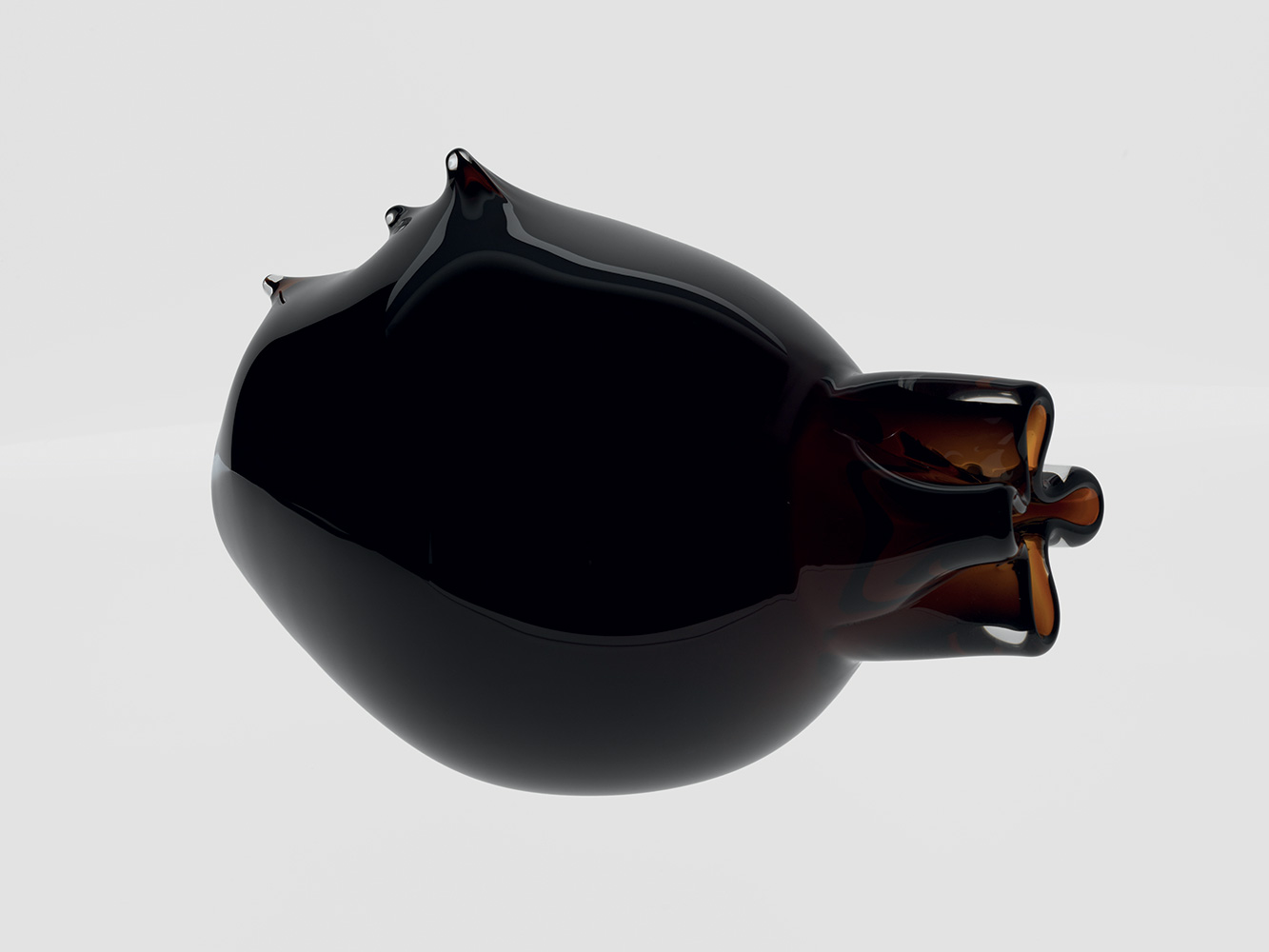 ETRUSQUES 9, 2013
Glass
Ø. ca 20 cm
ETRUSQUES 12, 2013
Glass
Ø. ca 20 cm
Collection of contemporary art