France
Jean-Vincent
Simonet
Biography
Born in 1991, French artist photographer Jean-Vincent Simonet graduated from the École Cantonale d'Art de Lausanne in 2014 and lives and works between Paris and Zurich. His work has been exhibited in internationally renowned museums such as FOAM in Amsterdam and the Fotomuseum in Winterthur, but also in numerous festivals and fairs dedicated to photography such as Les Rencontres d'Arles, UNSEEN in Amsterdam and the Festival de Mode et de Photographie in Hyères.
In addition to his artistic work, he regularly collaborates with the press and renowned brands such as Maison Martin Margiela and Louboutin on specific projects.
About the artworks
As a digital photographer and visual artist, Jean-Vincent Simonet pursues a practice at the crossroads of old photographic techniques (the gelatin-silver image), new technologies (digital, digital retouching), collage, editing, sculpture and painting. "I think that photography is becoming more and more commonplace, no technical knowledge is necessary to practice it, all you need is a smartphone to make good images. We can produce phenomenal quantities in a ridiculous amount of time. What interests me? To contaminate it, to divert it and to free it," he explains. In the exhibition and publication project In Bloom (2018), which he developed after his return from Japan in 2016 using the 4,000 or so photographs he took there, he seeks to move away from the digital in order to liberate forms and colors by means of analog and plastic processes. He explores the processes of image transformation and metamorphosis of the photographic surface, thereby expanding the field of the eighth art.
He develops hybrid objects by means of experimental manipulations, printing on plastic or sculptural resin so that the ink never dries completely. He uses water and chemicals, for example, and his long exposures transform the surface of his prints, abstracting and blurring them as if the reproduced scenes were melting together. Nor is he afraid to go as far as the partial destruction of his works. His art is based on a poetics of overkill or accumulation, bringing into play bodies, natural elements or urban landscapes and night views. Influenced by the worlds of pop and punk and by the Japanese photographers Moriyama and Araki in particular, Jean-Vincent Simonet is not afraid of excess. He pushes the artistic value of chaos to its limits.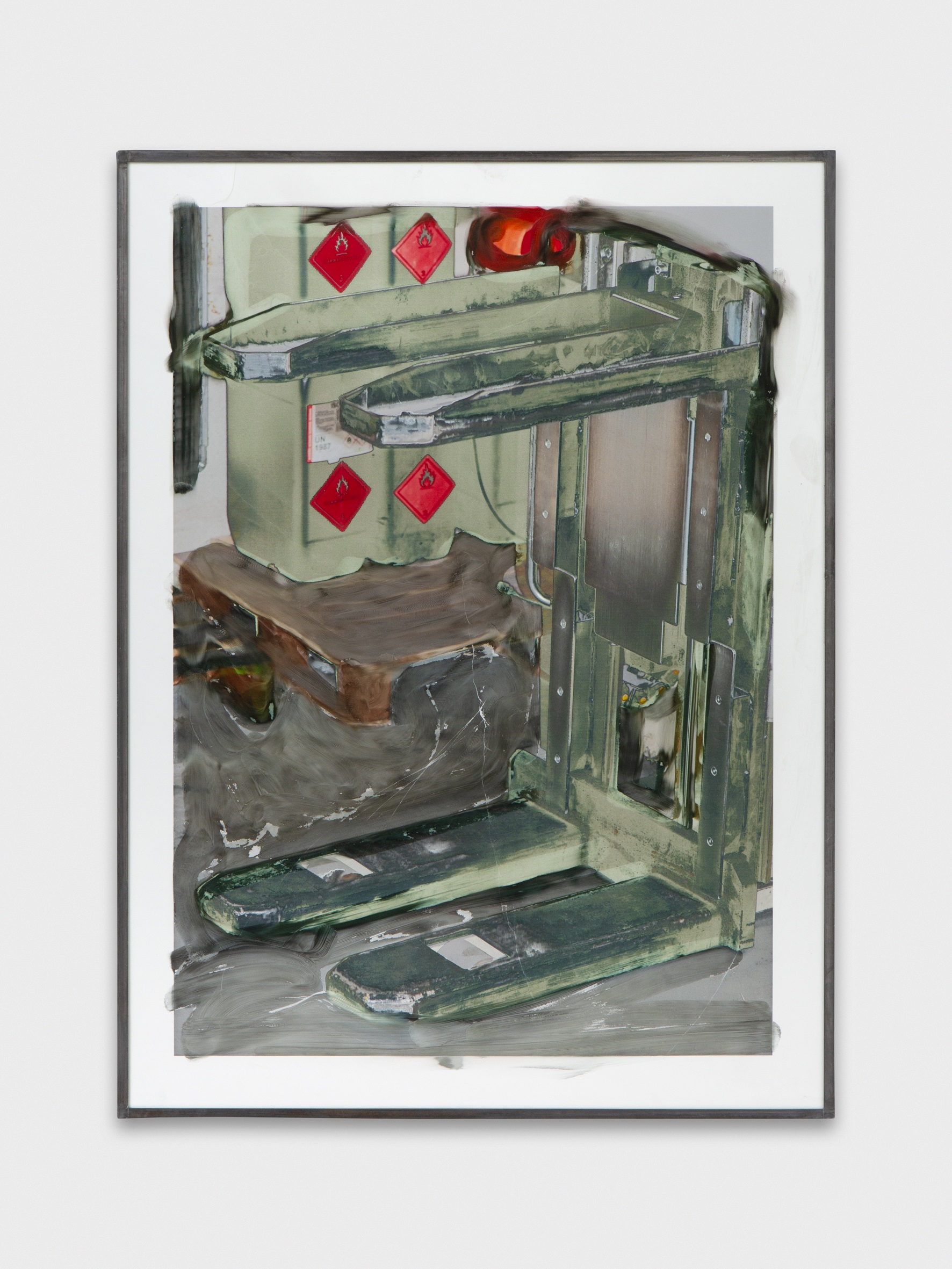 Untitled (heirloom), 2022
Inkjet print on plastic foil, fingertips intervention
42 x 31 cm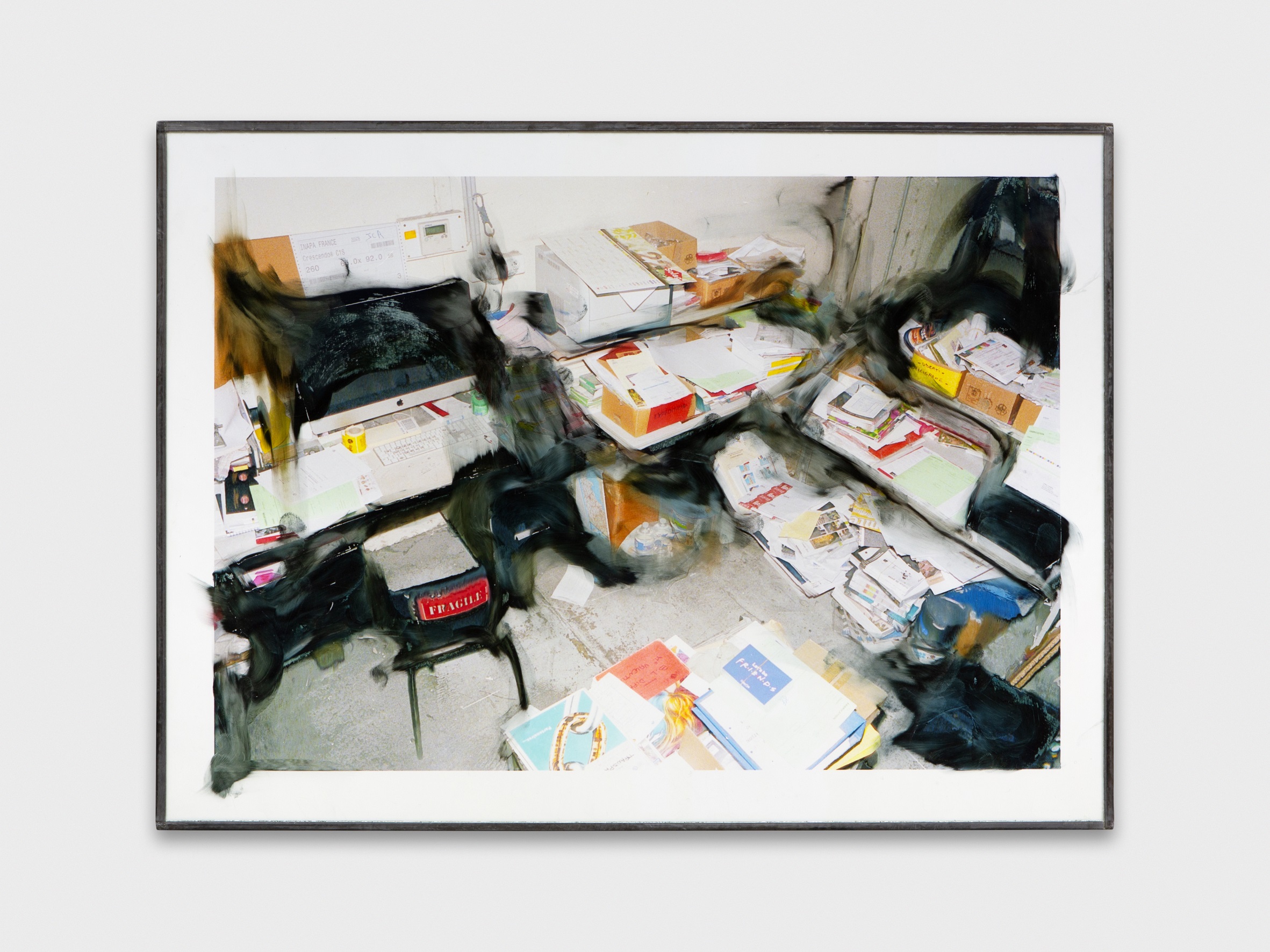 Office (heirloom), 2022
Inkjet print on plastic foil, fingertips intervention
31 x 42 cm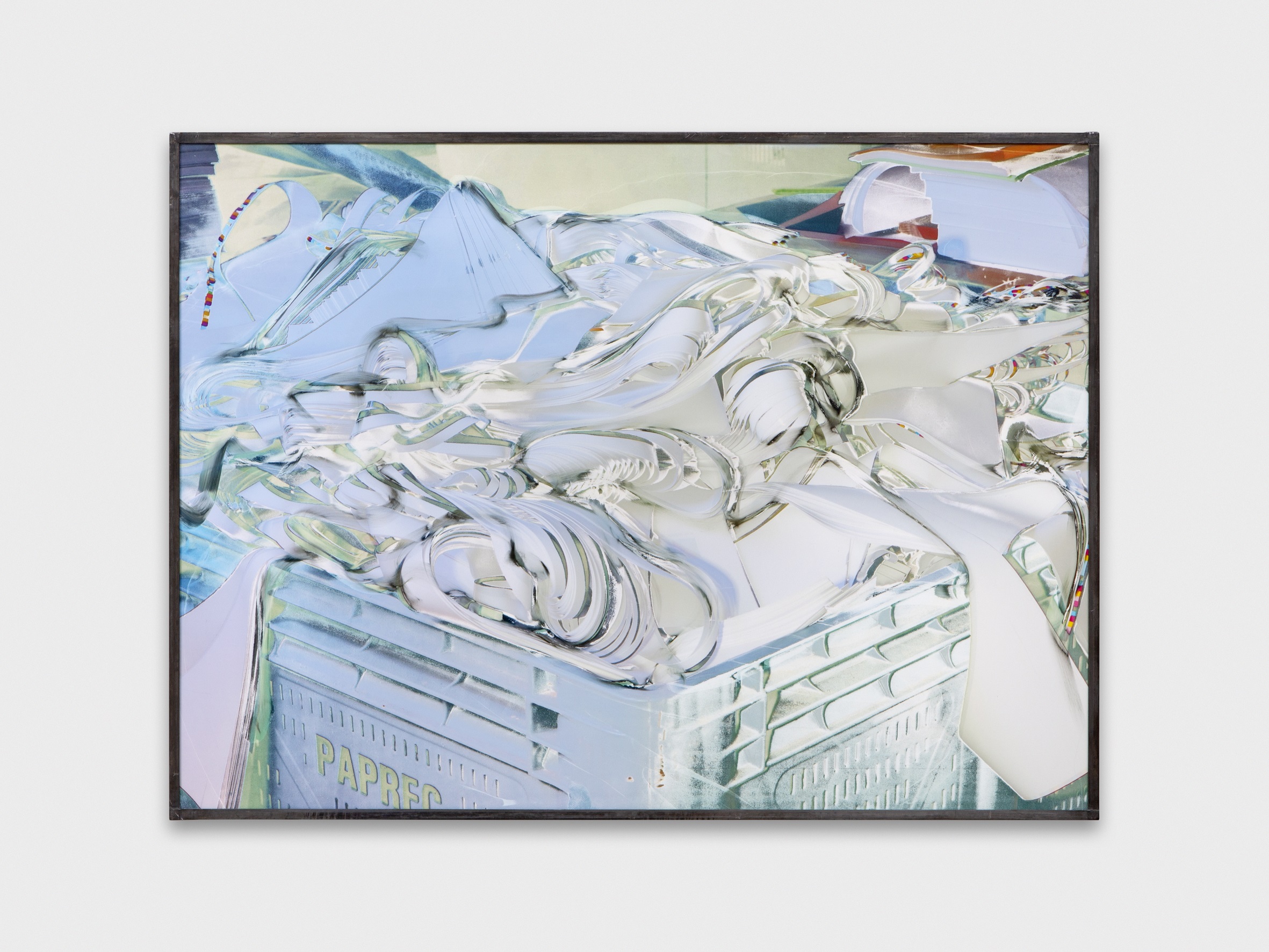 Untitled (heirloom), 2022
Inkjet print on plastic foil, fingertips intervention
31 x 42 cm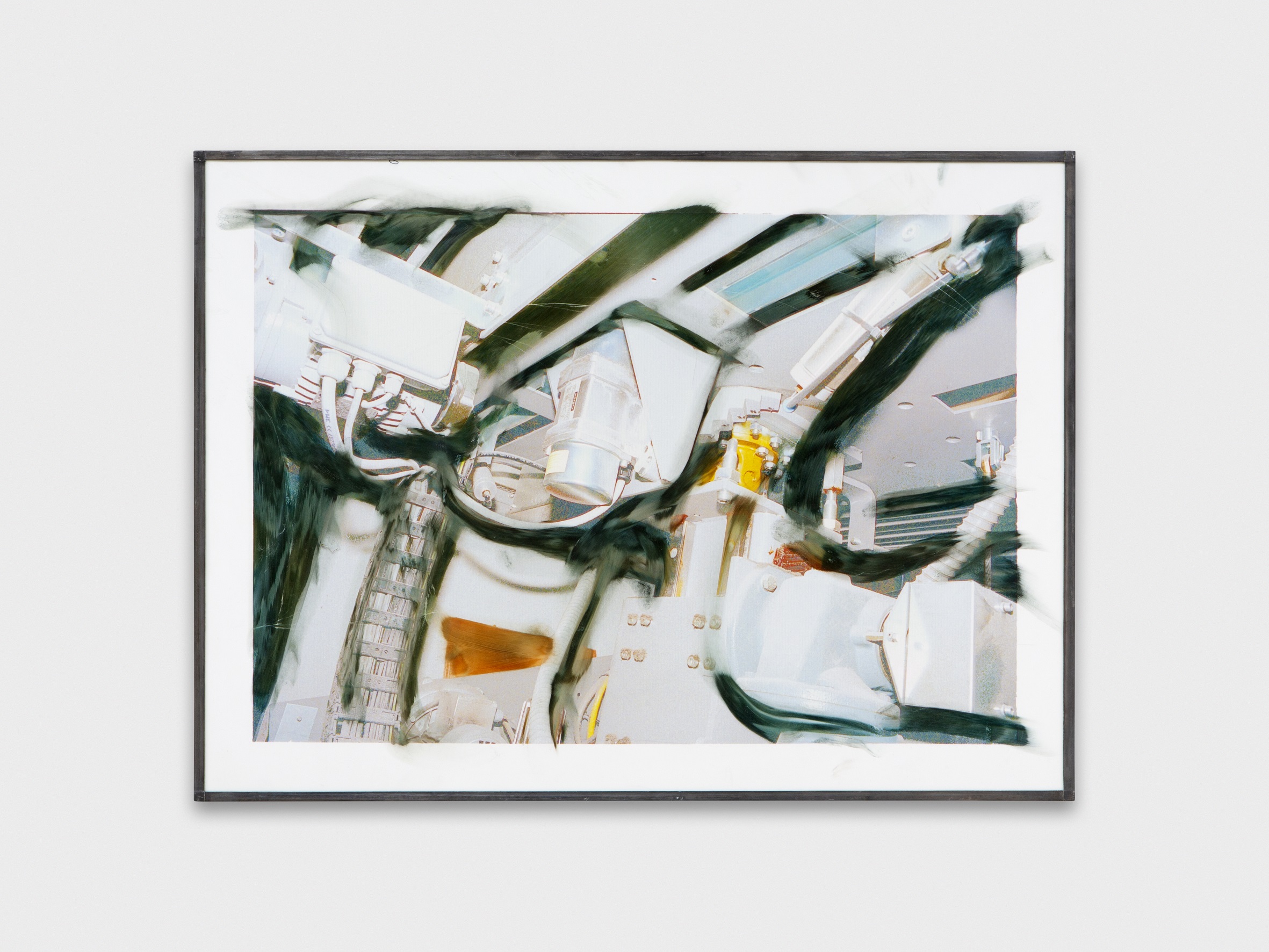 Untitled (heirloom), 2022
Inkjet print on plastic foil, fingertips intervention
31 x 42 cm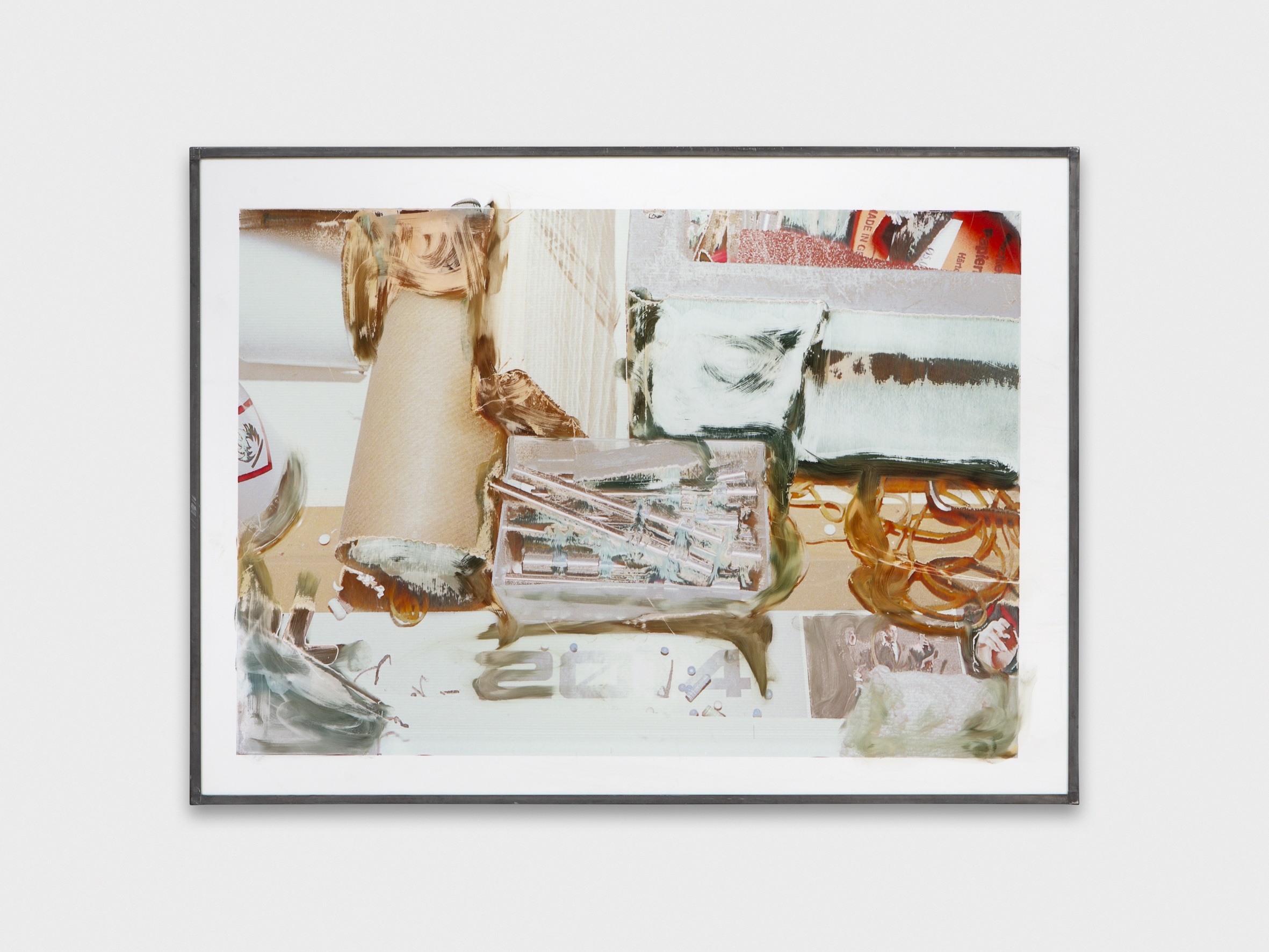 Untitled (heirloom), 2022
Inkjet print on plastic foil, fingertips intervention
31 x 42 cm
Collection of contemporary art