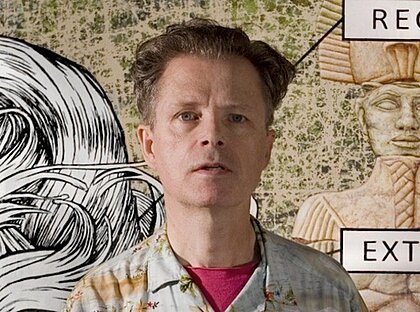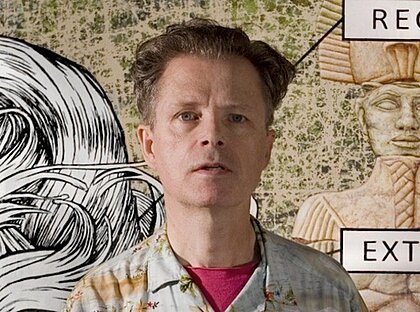 Biography
An iconic figure on the Californian art scene since the mid-1980s, Jim Shaw was born in Midland in 1952 and lives and works in Los Angeles. He trained at the University of Michigan and the California Institute of the Arts, graduating from the latter in 1978. Like his contemporaries Paul McCarthy and Mike Kelley, with whom he formed the influential punk band Destroy All Monsters, Jim Shaw sets out to produce art that explores the dark side of American society, which these three artists all saw as conformist and standardized, and even in decline.
In a series of parallel activities, all treated as equal, he practices dream drawing, collects amateur paintings, produces deformed visions of faces, and subverts Pop Art, which he sees as too smooth and homogenous. It all adds up to an experimental, disturbing and, usually, deliberately unaesthetic form of art. Shaw began to enjoy widespread institutional recognition in the late 1990s and has had a number of major exhibitions, the most recent being in Los Angeles (Marciano Art Foundation, 2017), North Adams (Massachusetts Museum of Contemporary Art, 2015) and New York (New Museum, 2015). His works are collected by the world's leading museums.
About the artworks
From 1992 to 2001, Jim Shaw has used images he takes from popular culture, contemporary art and cartoons to record his dreams in a corpus that now amounts to more than five hundred Dream Drawings. These amount to a flux of images involving every kind of color and style, generally done on small or medium sheets. The expression is spontaneous, the representation of dreams at once dense, extensive and vibrant. This is a way for the artist to let his dream-self speak, not so that we can understand his dreams, but to evoke a world that exists deep within him in a way that is direct, without restraint or shame, as in the practices of the Surrealist artists in Europe who worked on the unconscious.
At the same time, since 1994, Shaw has also been producing Dream Objects, their inordinately long titles serving to describe the context in which each object first appeared to him. Together, all these works pull together fragments of a history that is both personal and collective, as does his collection of Thrift Store Paintings, a semi-comical ensemble of vernacular art which has been a great source of inspiration for his own work, and My Mirage, a series of 170 pieces that relates the peregrinations of a middle-class white boy lost in the whirlwind of the 1960s and 70s counterculture.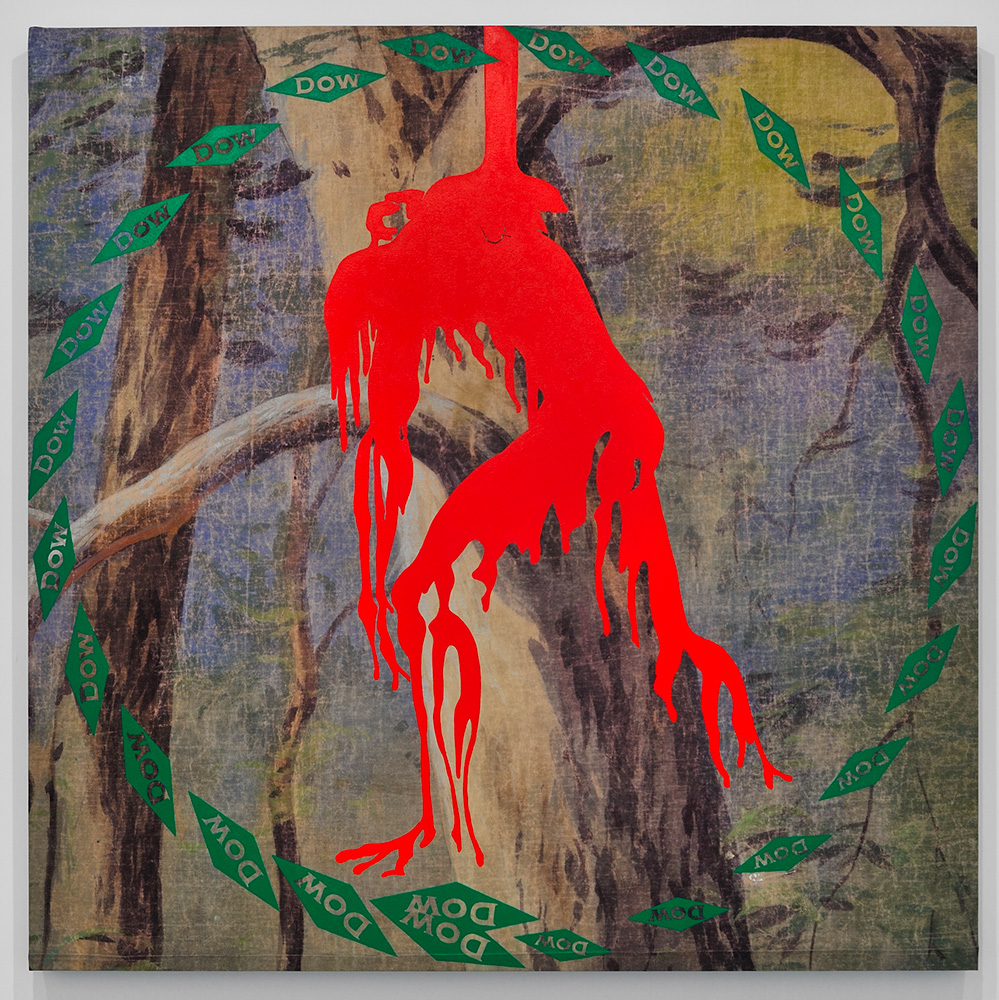 The Blood of Fafner, 2013
Acrylic on canvas
152.4 x 152.4 cm
Untitled (Beaver: George Bush is Telling Ronald Reagan…), 1993
Pencil on paper
43.2 x 35.6 cm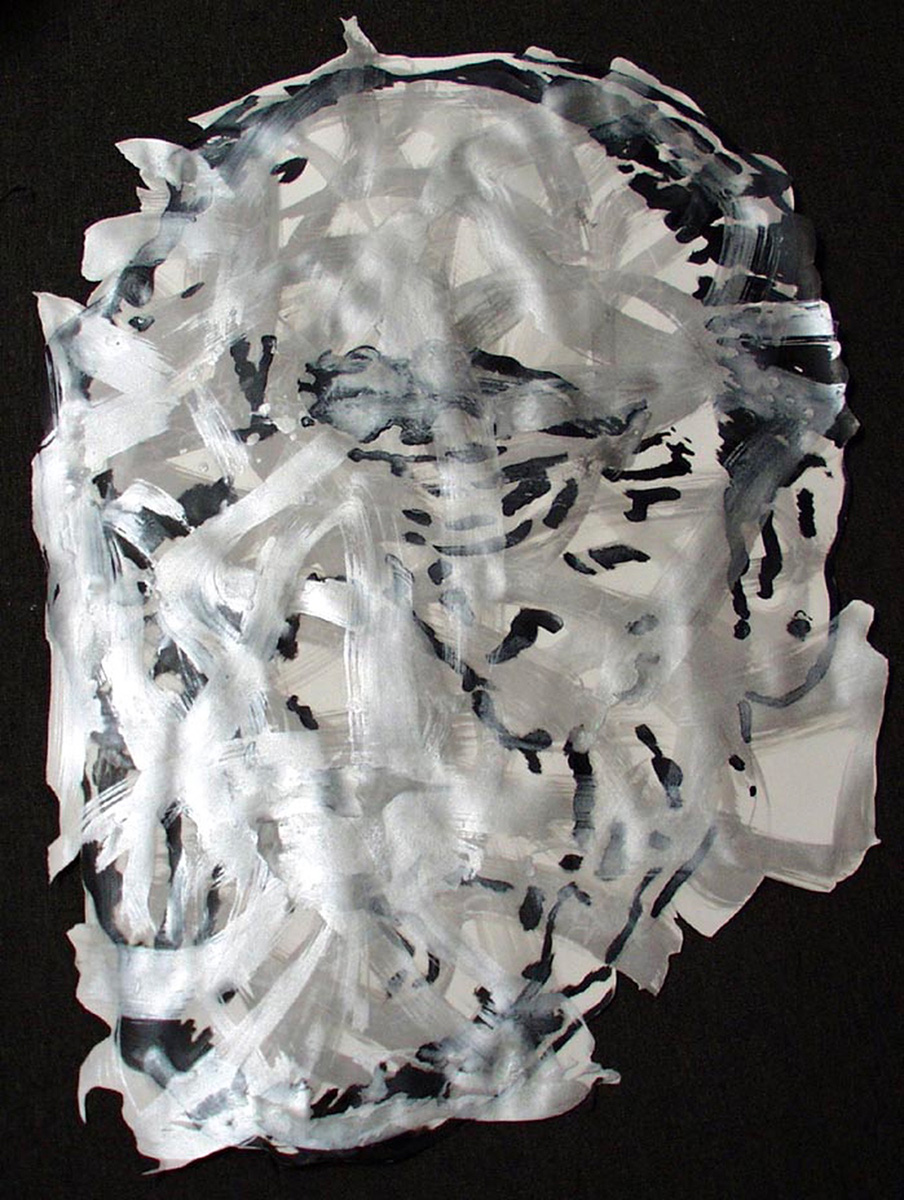 Untitled (Monster Face # 5), 2004
Acrylic, ink, oil and pencil on paper
124.5 x 88.9 cm
Collection of contemporary art