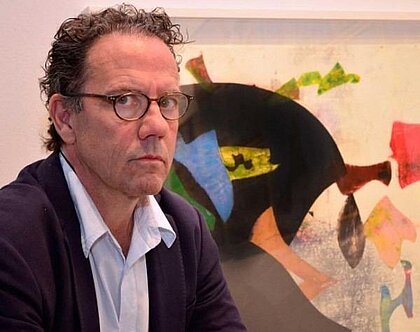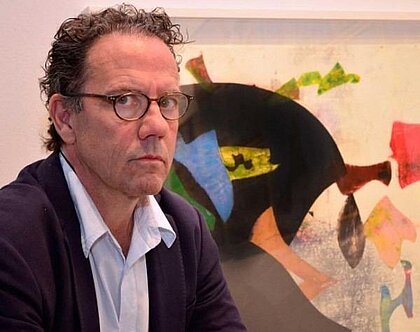 Biography
Born in 1954 in Madrid, José Maria Sicilia studied at the Facultad de Bellas Artes in Madrid from 1975 to 1979. In 1980 he settled permanently in Paris, where a number of compatriots, including Miquel Barceló, were already active. Together they represented the most prominent school of Spanish painting in the 1980s. In those same years, Sicilia was already well known internationally, principally in France and New York, where the painter had stayed for a number of long months while preparing his solo show mounted by the Blum Helman Gallery.
His time in New York also gave him the occasion to meet and befriend John Cage. He was awarded the National Visual Arts Prize in 1989 and represented his native country at the Universal Exposition of Seville, Expo '92. His works can be seen in numerous collections, including CAPC in Bordeaux, the Museo Nacional Centro de Arte Reina Sofía in Madrid, the Cincinnati Art Museum (Ohio), MoMA in New York, and the Fundació La Caixa in Barcelona, to name just a few.
About the artworks
At the start of his career, José Maria Sicilia produced a series of paintings of objects in a style akin to Bad Painting, thus confirming his interest in a form of figuration. He made a name for himself with his paintings of nature, landscapes, insects, and flowers, but also mythological characters and animals. Until 1985 he painted his pictures with a free and energetic hand, but after that date began to push his research towards an analysis of forms, the structure of the painting, and the materiality of the brushstroke, while readily giving himself over to experimenting in different techniques – he often employs wax, for example, to create subtle veneers on the surface of his paintings and lithographies.
In Sicilia's works, the materials he employs occasionally appear so fragile they seem on the point of disintegrating, creating a feeling that wavers between evanescence and disappearance. Enticing and decorative, the images he produces are now more centered on an autobiographical imagery. Often, they are deeply buried in the pigment on the picture, letting only certain elements like the twinkling points of constellations rise to the surface, demanding of viewers an experience of time and the slow plunge into pigment that has become a painting. For fifteen years now, he has also been creating works on paper, terracotta sculpture, installations, and works in print, sometimes accompanied by writing and photographs that conjure up the "inner science" of Arab-Andalusian mysticism.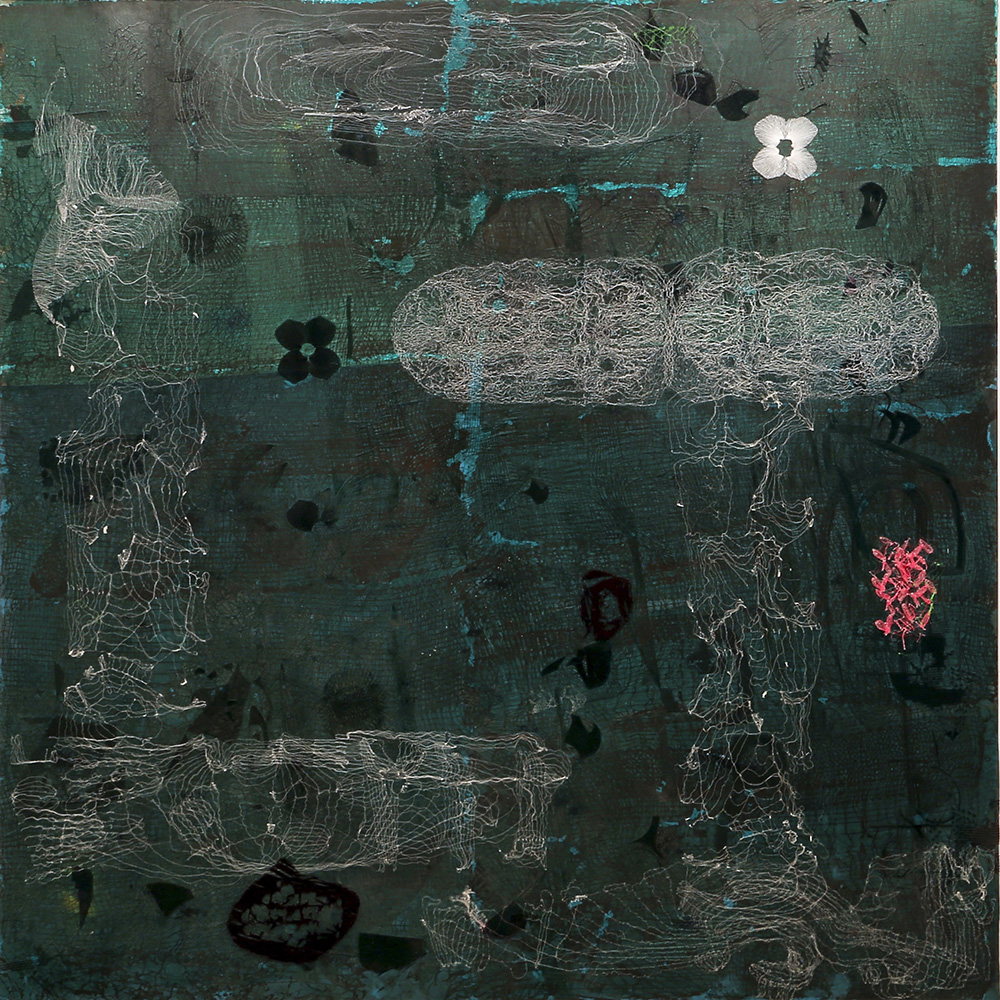 La locura del ver (VERDE), 2017
Mixed media on wood
200 x 200 cm
LA LOCURA DEL VER (ROSA), 2017
Mixed media on wood
200 x 200 cm
Collection of contemporary art