United States
Richard
Stankiewicz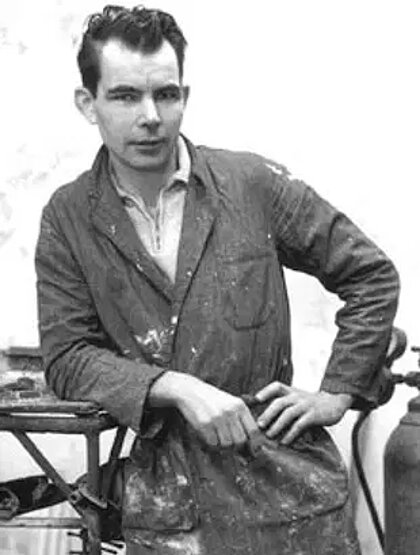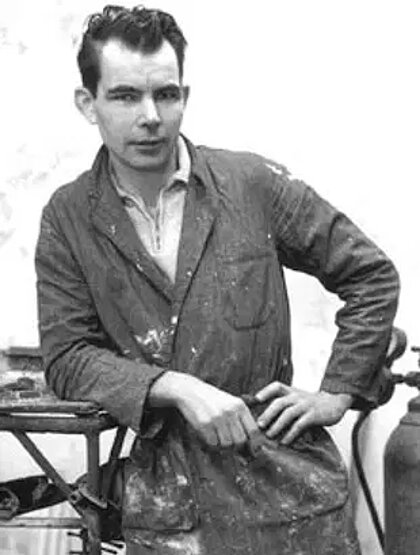 Biography
Richard Stankiewicz was born to Polish parents in Philadelphia in 1922. After his father's death, he moved with his mother to Detroit where he spent his formative years. He lived near a foundry dump and used to make playthings from scraps. Stankiewicz began painting and sculpting while serving in the US Navy from 1941 to 1947. Upon his return, he moved to New York where he studied with the abstract expressionist painter Hans Hofmann. In 1950 and 1951, he lived in Paris and studied with Fernand Léger and Ossip Zadkine.
He returned to New York and in 1952, became a member of the cooperative Hansa Gallery where he exhibited in 1953. Throughout the 1950s, he participated in numerous shows, including at the Whitney Museum, the Venice Biennale and the Contemporary Arts Museum in Houston. In 1962, Stankiewicz moved to Huntington, Massachusetts and continued to exhibit his work internationally until his death in 1983. Group and solo exhibitions of his work are still held in famous institutions such as the Whitney Museum in New York, the Museum Tinguely in Basel and his work is presented in various international galleries and art fairs.
About the artworks
Richard Stankiewicz was known for his work with scrap iron constructions made from rusted pipes, nuts, bolts, screws and other discarded parts that were carefully welded together into whimsical compositions that both respected their fragmentary and arbitrary elements and transcended them to become works of art. He acknowledged the influence of Dubuffet, David Smith and Giacometti on his work.
His early pieces were particularly witty and irreverent. Most often biomorphic, they wryly conjure up figures such as dancers, soldiers and politicians, using the judicious positioning of ready-made objects to call attention to some trait of the human figure.
Birds and plants were also recurring compositions, bringing to life the inert materials with their strong presence. His later pieces were no longer assembled from metal scraps but made of milled steel. They were also heavier, larger and more abstract. Through them, the formal intelligence underlining his work is more prevalent and the humour more discreet.
Stankiewicz's body of work emerged from early modernism and prefigured what was to follow in the second half of the century. He remained actively represented on the gallery circuit throughout his career and never failed to demonstrate the dynamic and multidimensional potential of sculpture.
UNTITLED, 1961
Welded metal
49.5 x 40.5 x 40.5 cm
Collection of contemporary art