Switzerland
Stefanie
Kägi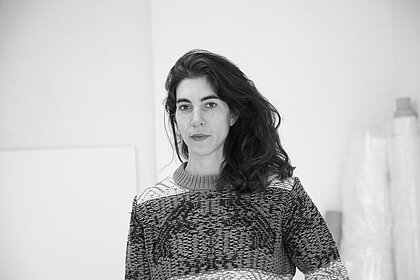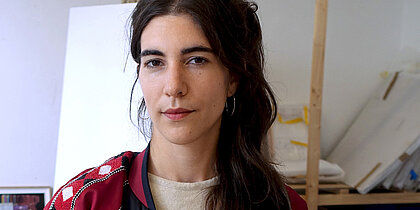 Biography
Stefanie Kägi was born in 1987 in Winterthur, Switzerland. She studied at the École Nationale supérieure de Beaux-Arts in Paris and completed her training as a master student with Friederike Feldmann at the Weissensee Kunsthochschule Berlin.
In 2017, she received the City of Winterthur's Sponsorship Award.
Recent exhibitions featuring her work include those at the Kulturhaus Villa Sträuli (Switzerland), Kunstmuseum Singen (Germany), Kunsthalle Schaffhausen (Switzerland), Kunstmuseum Winterthur (Switzerland), Haus Konstruktiv (Zurich, Switzerland) and Bundeskunsthalle Bonn (Germany).
She lives and works between Langenhard, Switzerland and Berlin, Germany.
About the artworks
Layered fields of color move between the fore and backgrounds in the Vessel paintings of Stefanie Kägi. The Berlin-based, Winterthur-born artist mixes the digital and the analog, drawing the forms on her computer and then extracting a negative of the image, which she then transfers onto the canvas. The result is an interplay of controlled and accidental elements, with a background that flows into a subtle gradient, dark at the top and light at the bo"tom; the objects seem to float. Like the vessels themselves, which are about filling and emptying, the paintings, too, are about overlaying layers and partially erasing them again.
"I am interested to fathom the boundaries of painting and to examine the medium with the depiction of abstraction and figuration by using analog and digital driven processes. The relationship and distinction between the analogue and digital is continously influenced by trending and cultural climate. Hybrid works where I combine embroidery, scans, prints and painting are therefore often in a state of friction and essentially produce images as representatives of hierachical organization."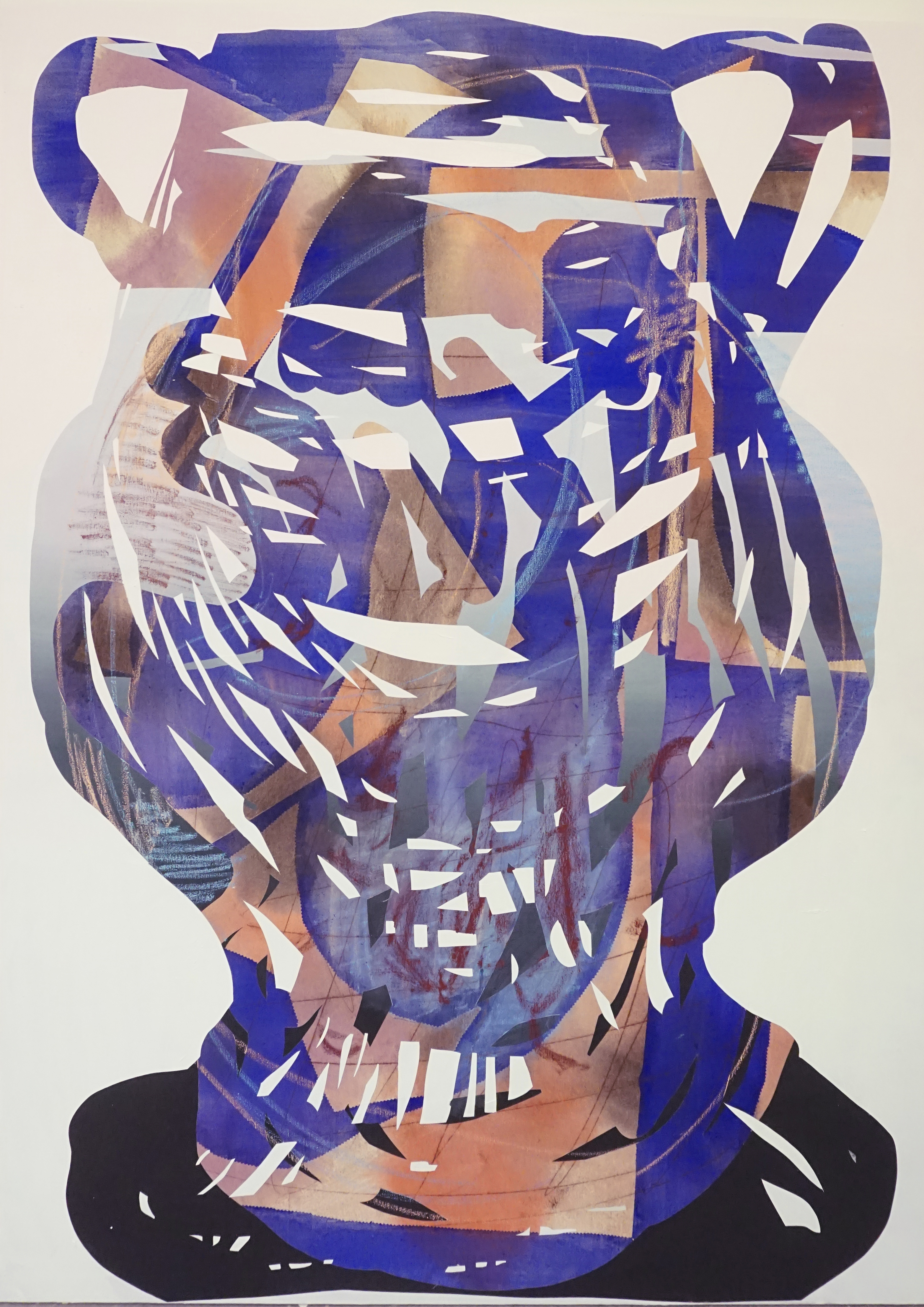 Vessel Painting (Hybrid), 2022
Oil, pigment, monotype, oil stick on cotton
190 x 135 cm
Vessel Painting (Lava), 2022
Oil, pigment on cotton
190 x 135 cm
Collection of contemporary art