Switzerland
Valentin
Carron
Biography
Valentin Carron was born in 1977 in Fully and lives and works today in Martigny in the Canton of Valais in Switzerland. Along with Andro Wekua, Mai-Thu Perret, and Vidya Gastaldon, he represents a certain renewal of the Swiss art scene – indeed he is one of the leading figures of that scene. A graduate of two cantonal art schools, the École cantonale d'art of Valais (ECAV) and the École cantonale d'art of Lausanne (ECAL), Carron began his career in 2000 with a series of shows that very quickly drew attention to the artist, in Geneva, where he exhibited his work at Mamco; in Zurich, at the Kunsthalle; and in New York, at the Swiss Institute. In 2009, he put up a monumental cross on Messeplatz as part of Art Basel Switzerland. It was a piece that left a deep impression on viewers.
In 2010, the Palais de Tokyo featured his work in a solo show at a time when the artist was already well known in contemporary-art circles around the world. Three years later, he represented Switzerland at the 55th Biennale in Venice. Carron's art has been awarded numerous prizes, including the Moët Hennessy Prize (2001), the Eidgenössischer Kunstpreis (2000, 2001), and in 1999 the Odette Steinmann Prize, the Fondation Ernest Manganel Prize, and the Prix d'encouragement à la création of the State of Valais.
About the artworks
Mixing genres, Valentin Carron's sculptures, paintings, and installations stand at the crossroads of appropriationism and Pop Art. The Swiss artist reinterprets the familiar symbols of vernacular forms that are overlooked by the dominant culture, including numerous symbols drawn directly from the cultural legacy of his native canton. By being decontextualized, enlarged, and occasionally truncated, these objects become both ambiguous and disconcerting. Neither authentic nor kitsch, readymade nor truly artisanal, well-known forms of Christian art, decorative art, or official modern sculpture, which he transcends, lose their identity and sow doubt as to the authenticity of their meanings.
To create these effects, Carron draws abundantly on the deceptive use of materials, practicing faux wood, concrete and bronze. Noir Jaune Noir (Black Yellow Black), for instance, is an assemblage of three apple crates which, cast in aluminum, have therefore lost their initial use and become a make-shift "practical" or "vintage" decoration, heightened with bright colors for the "trendy" interior. As the artist points out, "These subjects never bothered me. I capture them. I put them down on adhesive paper. I produce their outlines or I help myself to their textures, whether physical or mental. All of that lies around the studio and then I look to put them together, make them collide and grate."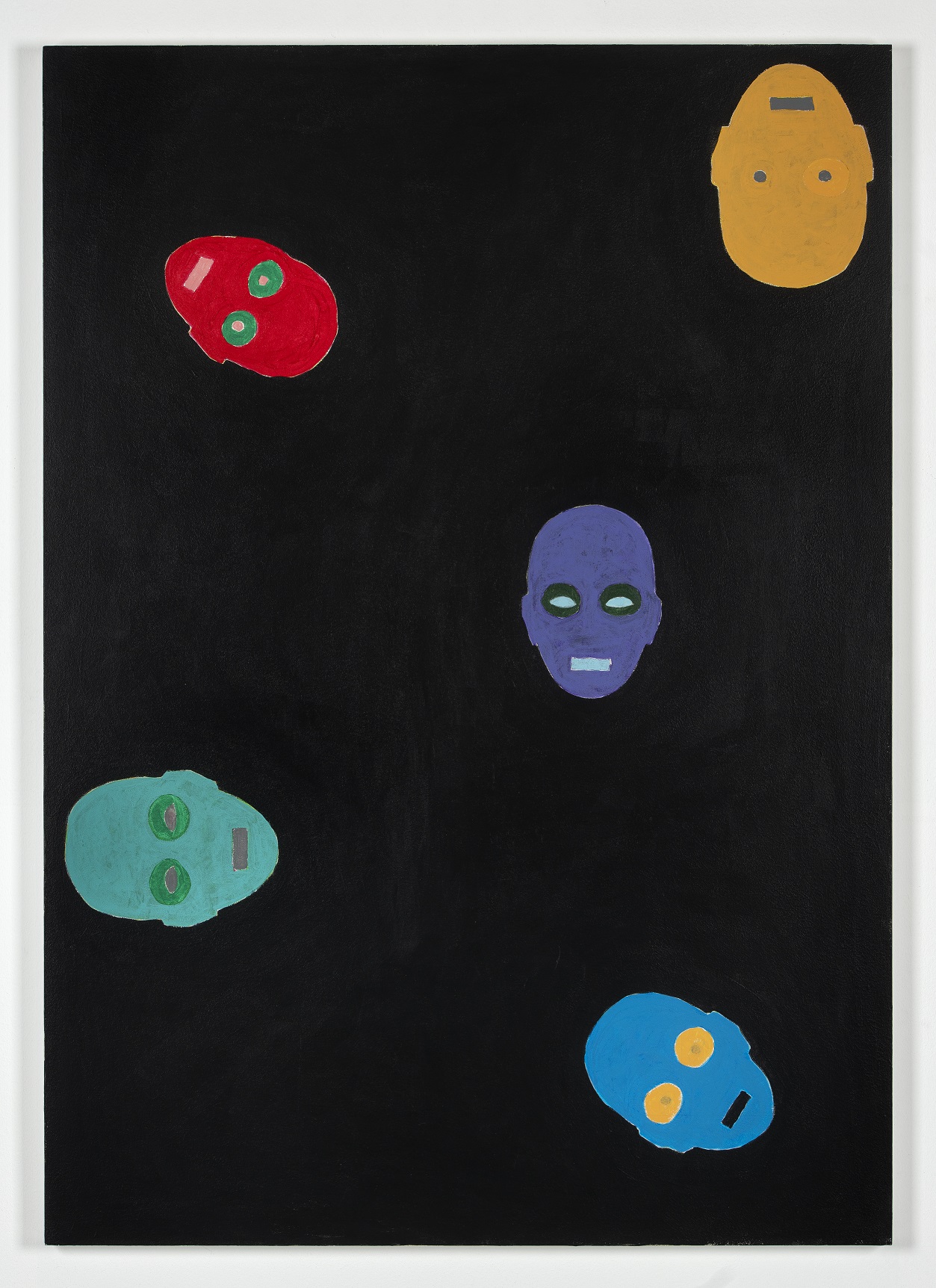 Ovals In The Dark XI, 2022
Acrylic on wood panel
118,8 x 84 x 2,8 cm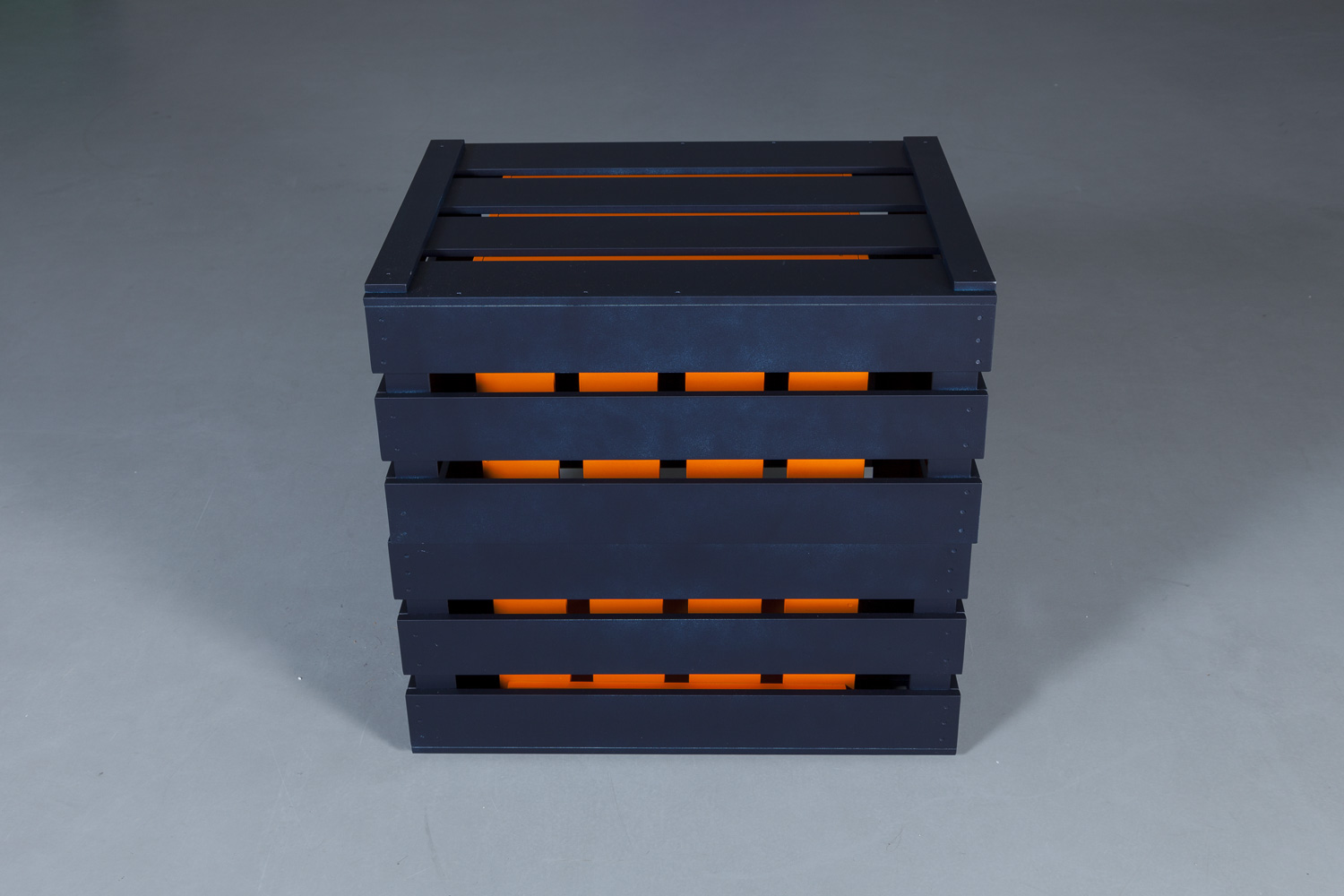 Noir Jaune Noir, 2018
Aluminium, paint
60 x 60 x 40 cm
Collection of contemporary art