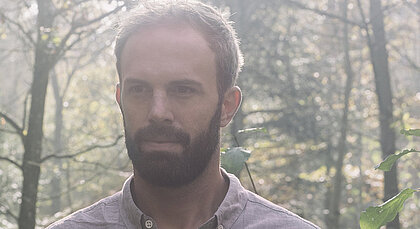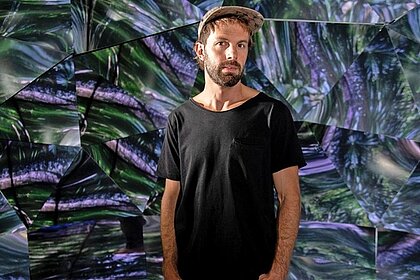 Biography
Born in Vevey in 1981, Yann Gross grew up in Chexbres and studied visual communication and photography at the École cantonale d'art de Lausanne (ECAL). In 2005 he spent three months on a road trip in the Rhône Valley, where he met up with a group of hard-bitten devotees of an American pioneer way of life. This inspired his Horizonville project, which won him the Prix Découverte at Les Rencontres d'Arles in 2011. Since then, his work has been particularly concerned with questions of identity and environment. He likes to bring to light communities, to challenge references and interrogate sub-identities.
Cases in point are his Kitintale series about skateboarders in Uganda and Le Livre de la jungle, about the Amazon region. Among the many prizes he has won since 2005 is the Jury Photography Prize at the 2010 International Festival of Fashion and Photography in Hyères. He has also exhibited worldwide and his work is published in numerous magazines such as Aperture, The New York Times Magazine, Colors, Frieze and National Geographic.
About the artworks
Crystal Clouds is an installation measuring 1176 m2 which the artist laid out on the ceiling of a gym at a school in Sion, at the foot of the mountains in the Valais. When seen from below, this ensemble, which can be apprehended in its entirety only from one particular part of the room, appears to show nothing but translucent clouds facing towards the sky. In fact, Gross's photograph captures a powder snow avalanche in the Sionne Valley, fitted into the undulations of the roof. Like the other photographs in the Lavina (Avalanches) series, to which it belongs, this gigantic ceiling magnifies the abstract image of a natural phenomenon, a threat that is an everyday worry for dwellers in the Alps. But this photographic project which Gross has been working on in the mountains for some ten years now is about much more than the finished prints shown in exhibitions; its essential value lies in the lived experience.
"Just don't tell me I'm a photojournalist!" he says. "My concerns are a long way from that tendency. Although most of my images are documentary in nature, I am not looking for veracity, or to be descriptive." Gross spends the winter months living in the snowy uplands, working alongside the guides and the professionals whose job it is to trigger avalanches with dynamite in order to avoid accidents in inhabited areas. Their actions instantly transform the still mountain setting, turning it into a mobile sculpture that Gross captures to superb effect.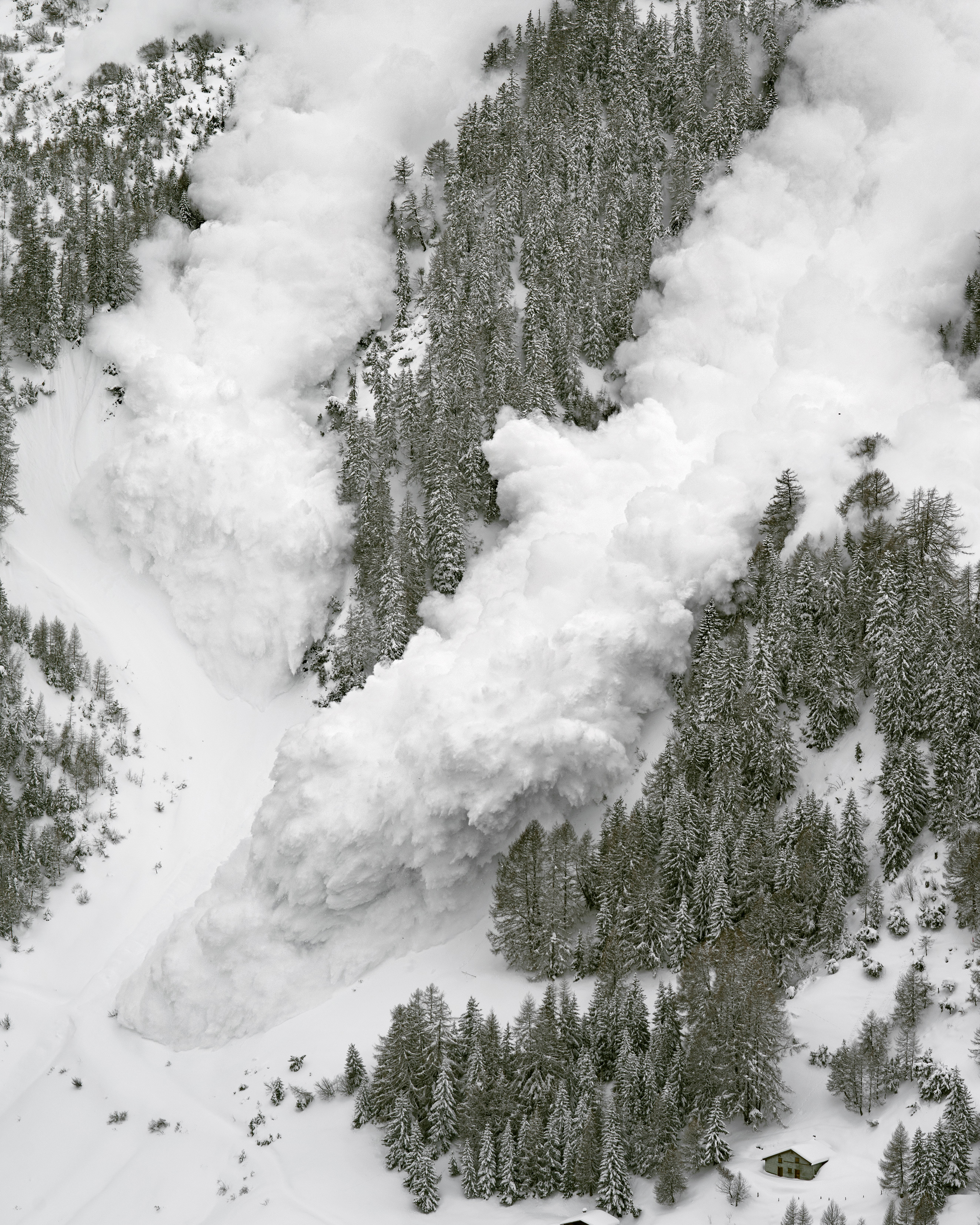 Avalanche 10, 2017
Photograph
Ed 5/9
150 x 120 cm
Collection of contemporary art