Switzerland
Charlotte
Herzig
Biography
Born in Vevey, Charlotte Herzig now divides her time between Switzerland and Berlin. A graduate of the École cantonale d'art of Lausanne, she went on to do her Masters' in painting in the United States at the San Francisco Art Institute. In 2007 and 2008, she was awarded the Kiefer Hablitzel Prize and, in 2016, the Nestlé Art Prize. She regularly exhibits her work, mainly in Switzerland and Germany, in both solo and group shows. Studiolo in Milan featured her work in 2017 in her first solo show in Italy.
Her output has focused on painting, a field she willingly enlarges by employing installation as a mode of expression, going beyond the traditional canvas painting to work with space itself in an immediately discernable way. She has also developed projects in collaboration with other artists like Guy Meldem (Pully, 2016), Christopher Füllemann (Lausanne and Yverdon-les-Bains, 2016), and Catherine Biocca (Berlin, 2016), in installations that are heightened with music or plants.
About the artworks
For Charlotte Herzig, painting – which she practices while listening to music – is "like notes jotted down" that have accumulated over the last ten years. She reserves an important role for improvisation without her ever doing a preliminary sketch or laying out a particular intention before gesture and canvas come together, and she always works from a palette that is limited to the bare essentials, that is, primary colors – which can be mixed forever – and black and white. Plants, superimposed images, and patterns crop up repeatedly like a familiar formal vocabulary. Plays of surfaces spring quite freely from an unconscious observation of her surroundings, "This is probably all about things that I see every day but don't deliberately focus on."
All is in all then, in keeping with an organic logic and lyrical view of the world, often dominated by a bluish veil. Hard Treck Soft Cover and Harmless Hiccup are part of a series that for now comprises just four paintings, landscapes that are seen as independent works and as sequences in a story that is being told like a daydream. Gently these compositions develop as the elements making them up appear and disappear, without their ever seeming to threaten the viewer, quite the opposite in fact.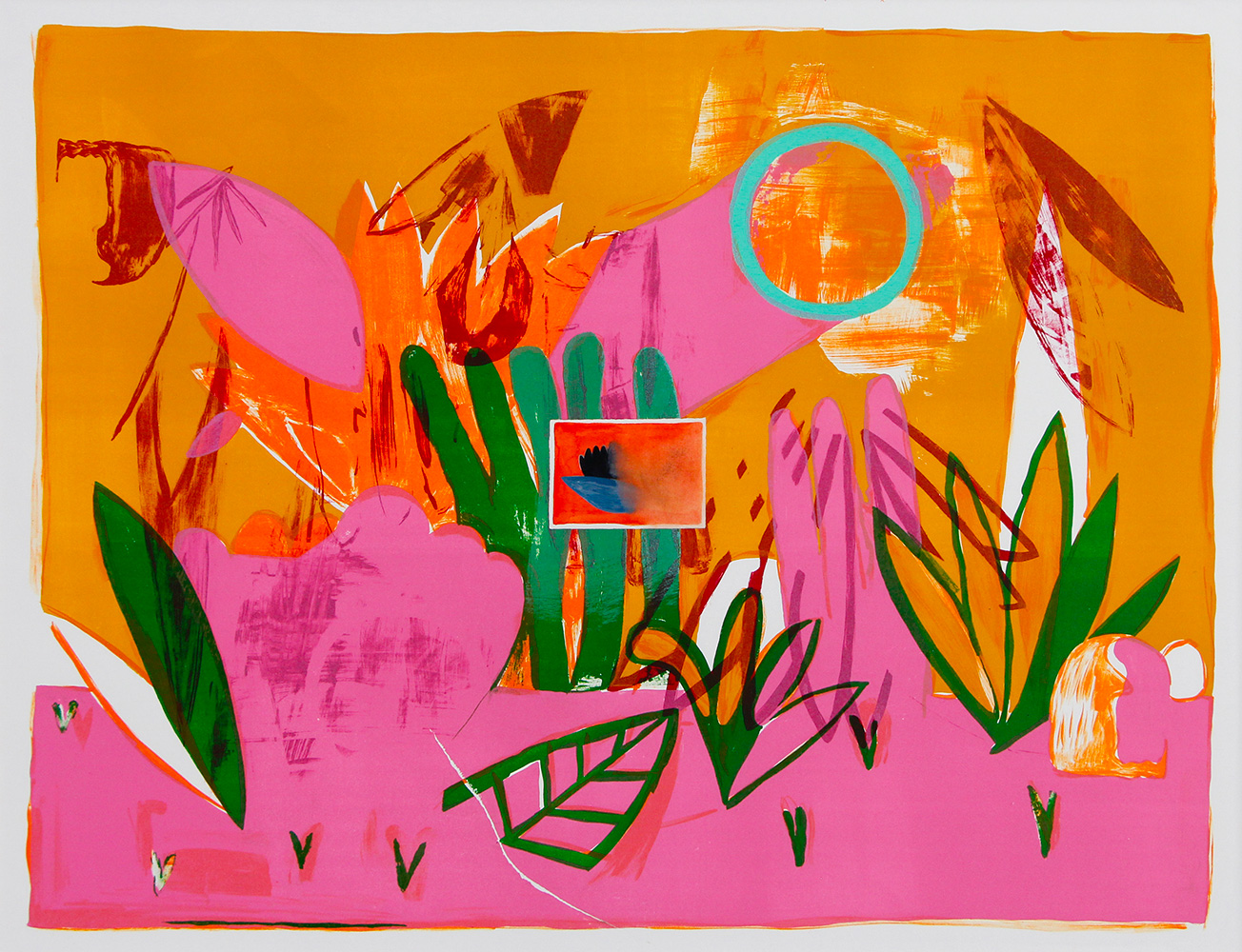 Miniature sur paysage, 2016
Watercolour on paper mounted on lithograph
Series of 15
70 x 90 cm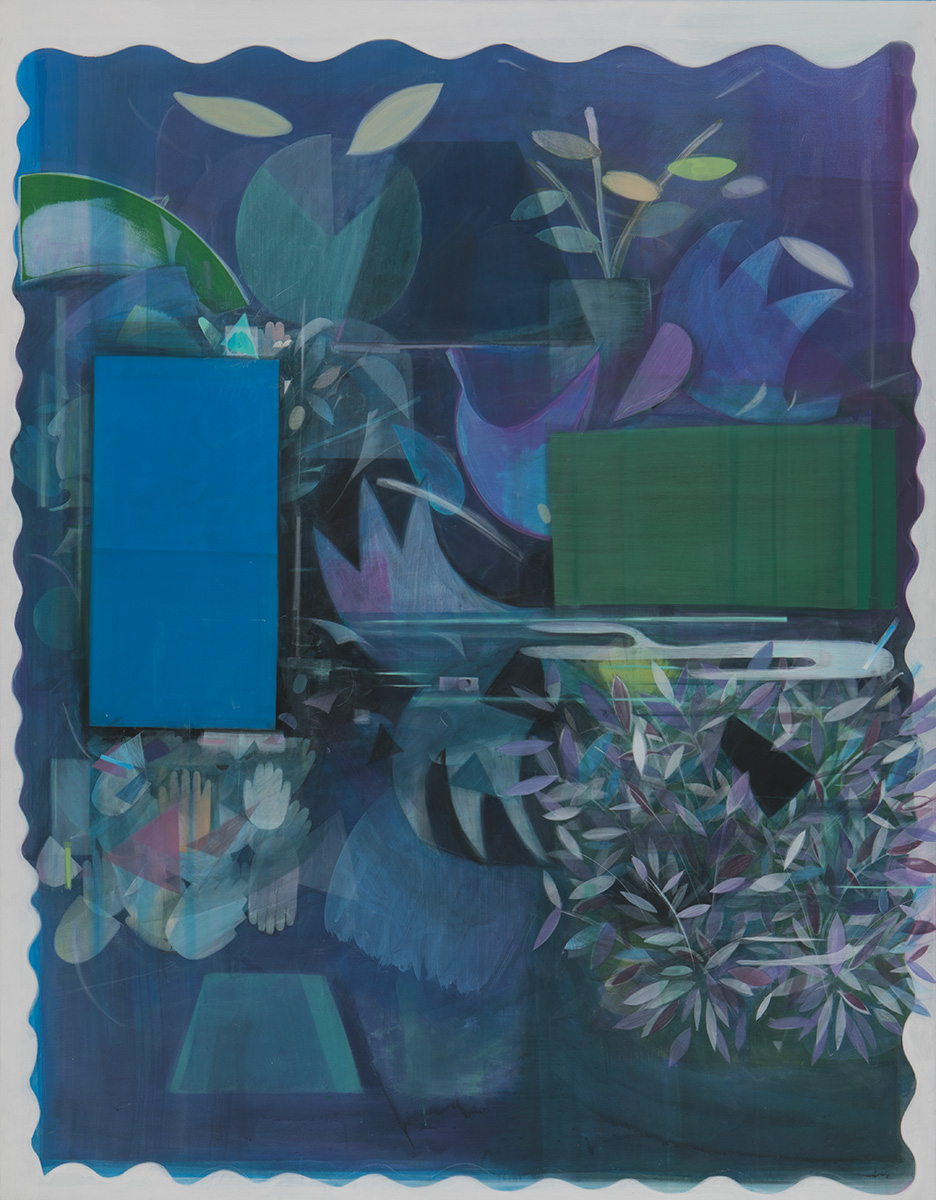 Hard treck soft cover, 2017
Acrylic on canvas
153 x 120 cm
Harmless hiccup, 2016
Acrylic on canvas
155 x 120 cm
Collection of contemporary art