Switzerland
Christian
Gonzenbach
Biography
Christian Gonzenbach was born in 1975 in the city of Calvin, where he lives and works. After a spell studying biology at the Science Faculty of the University of Geneva, he trained in ceramics at the same city's Haute École des Arts Appliqués between 1995 and 1999, then continued his fine arts education in London, where he obtained a Master of Art from Chelsea College of Art and Design in 2005.
Since 2001, he has been teaching at the Haute École d'Art et de Design and at CERCCO, Centre d'Expérimentation et de Réalisation en Céramique Contemporaine. He has received several awards – a Berthoud grant in 2000, a Lissignol grant in 2008, the Irène Reymond prize in 2009 –and has also done residencies in Japan (1997, 1998), Cuba (2003) and at CERN in Geneva (2009). He is regularly invited to present his work in solo and group exhibitions in Switzerland and abroad.
About the artworks
At the crossroads of the natural sciences and the artistic sciences, Christian Gonzenbach works as a researcher whose production takes forms as diverse as the experiments that punctuate his career. Through the different modes of expression he uses, he tries to grasp our world and its physical representation by unconventional ways and to show it in a different light. His works result from a fine alchemy, blending the observation of life in the broadest sense of the term, insatiable curiosity, a poetic imagination and a constant need for renewal. Displaced from their apparent reality, often humorous, Gonzenbach's pieces flirt with fiction. Made of multiple materials – from cast metal to coal, cement, polystyrene, sulfur, plaster, ceramic or glass – they reflect the accomplishment of skills solidly acquired in the early years of training.
Gonzenbach is always the driving force behind his projects, whether in the studio or outdoors, even when delegating. Indeed, what distinguishes him is this hands-on approach at every stage of production. A real powerhouse, he works on a variety of scales, as much with the very small – when he immerses maggots in Indian ink to draw rhizomes – as with the monumental. In the latter category, for example, he created an inverted bust of Louis Chevrolet in La Chaux-de-Fonds (2013), considered to this day to be the largest cast stainless steel sculpture in Switzerland (5 m. high; 8 tons). The "Hanabi" series is the result of a precise protocol in which a vase is systematically placed in treated sand and made to shatter by pouring cast aluminum, thus materializing a quasi-explosive result serving a metaphor for fireworks.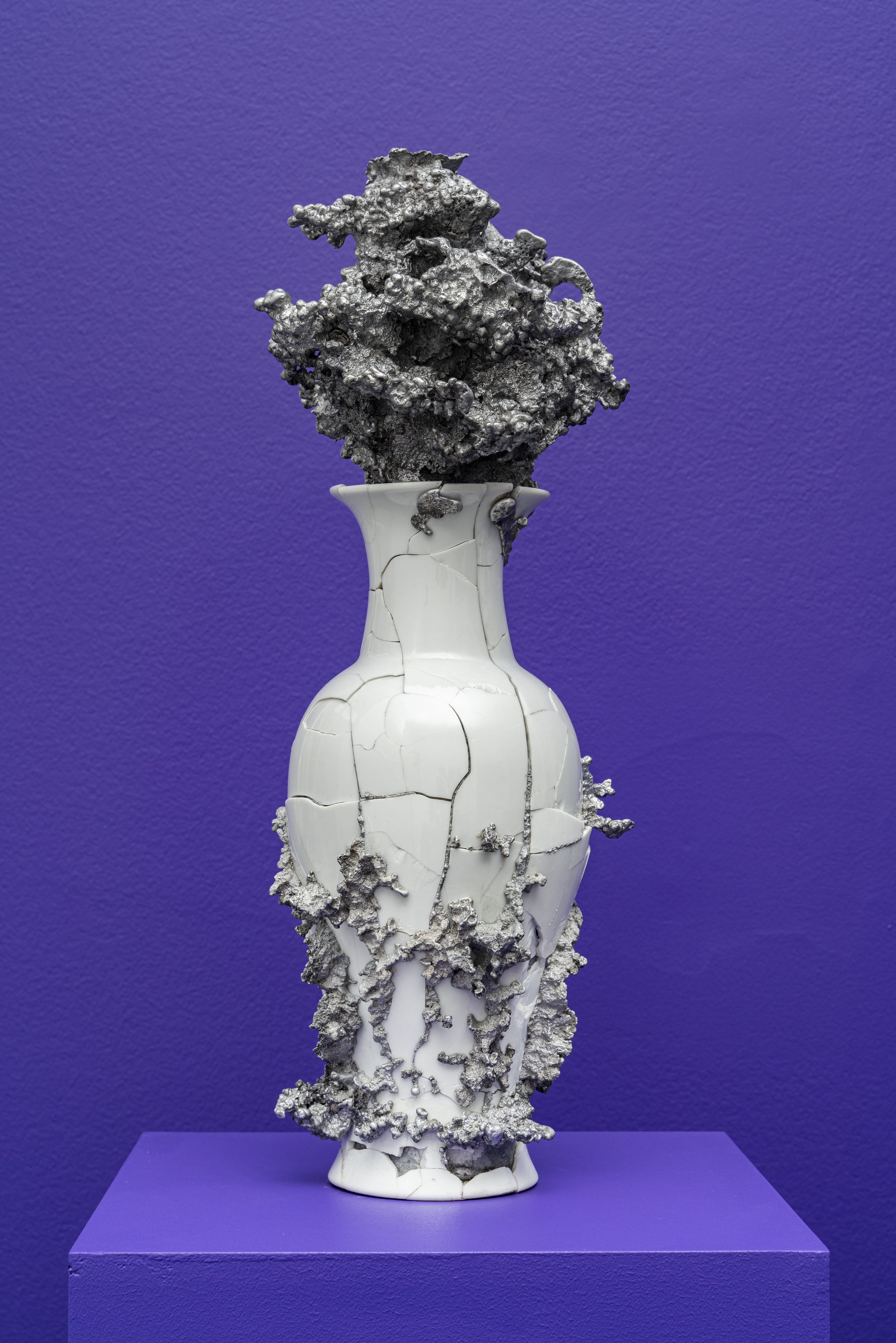 Hanabi, 2021
Porcelain, cast aluminium
55 x 19 x 18 cm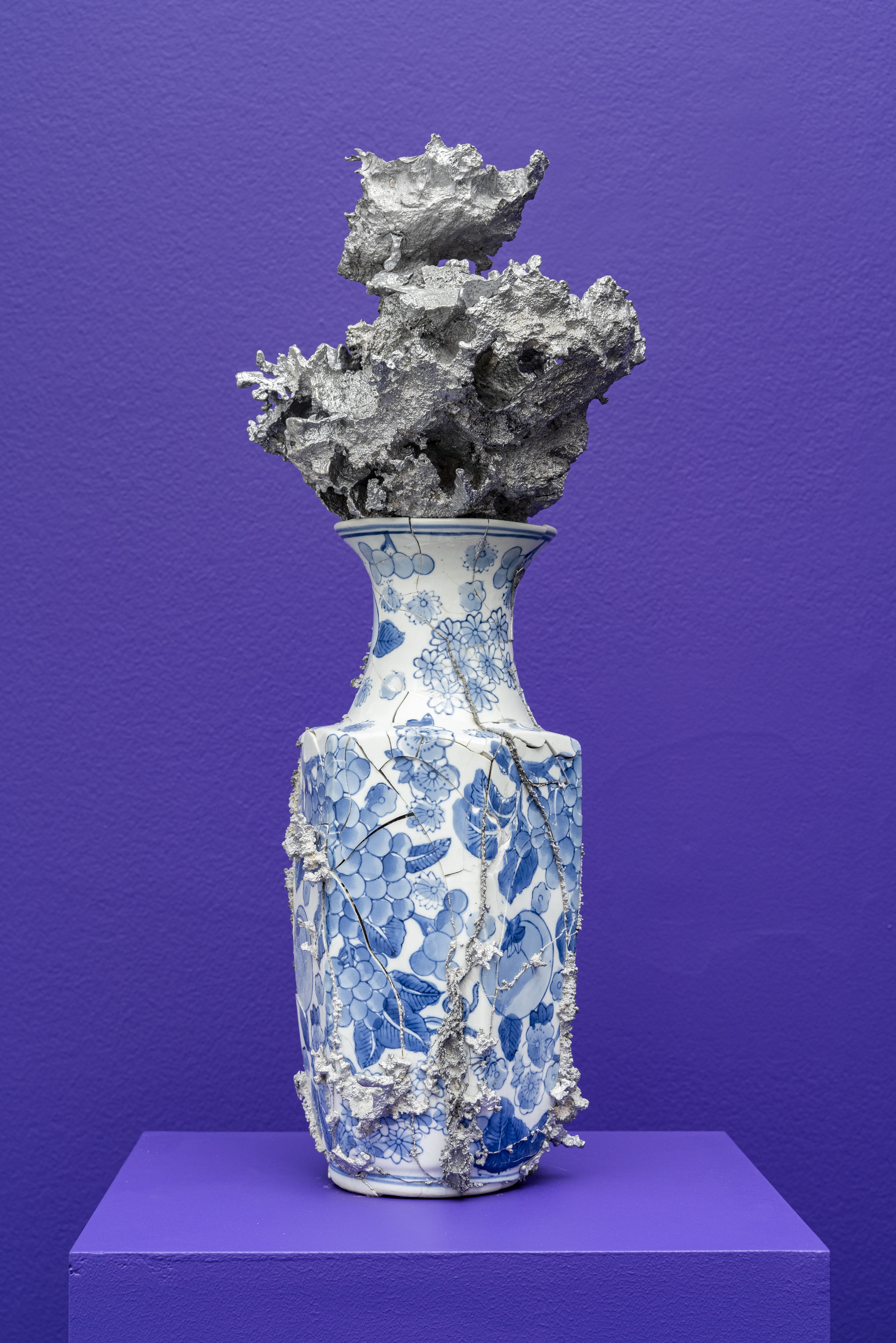 Hanabi, 2021
Porcelain, cast aluminium
54 x 25 x 16 cm
Collection of contemporary art