Biography
Born in 1964 in Madrid, where he lives and works today, Daniel Canogar divides his time professionally between Spain and the United States. With degrees in two fields, visual communications (Madrid, Universidad Complutense, 1987) and photography (New York University/International Center of Photography, 1990), he has regularly shown his work on both sides of the Atlantic since the mid-1980s. The winner of several prizes – the most recent being the Photography Prize of the 2010 Premios de Cultura Comunidad de Madrid; and the Photography Prize of the 2009 Premios Villa de Madrid, Madrid City Hall – and artist residencies in Italy, California, Canada, and Hungary, he also very often teaches in art schools.
Along with many exhibitions throughout the world, a number of his works are installed in public spaces, such as his Fluctuations in Madrid (Sala Alcalá 31), or Storming Times Square, displayed on 47 LED panels in New York's Times Square.
About the artworks
Showing a penchant for photography initially, Daniel Canogar quickly developed an interest in the moving image and its installational dimension. Fascinated by optics and technical inventions like magic lanterns, panoramas, and zoetropes that are based on the persistence of vision to create moving images, he has created his own devices for presenting his animated pieces. In the late 1990s for example, he invented a system of multiple screenings using fiber optics; more recently, he has worked with LED panels, which have the advantage of offering a certain flexibility for doing artwork in the public sphere. This has allowed him, for example, to set up a video installation on a gigantic strip on the ceiling of Tampa International Airport (2016).
Along with inventions that are in sync with advanced technology, he likes to salvage technical supports for video that have become obsolete today and use them to screen his films, lending them a more substantial physical dimension in this way. Behind its abstract look, Xylem visually translates in real time the flow of nearly 400 financial data points from around the world. Every ten seconds, like a waterfall, the animation goes up or down according to whether the market is rising or falling. Nothing is left to chance. The colors relate to the world's different currencies while the title refers to the vascular system of plants. It is a way of emphasizing the energy emitted by the world of finance, which is far more of a presence in and influence on our daily lives than we imagine.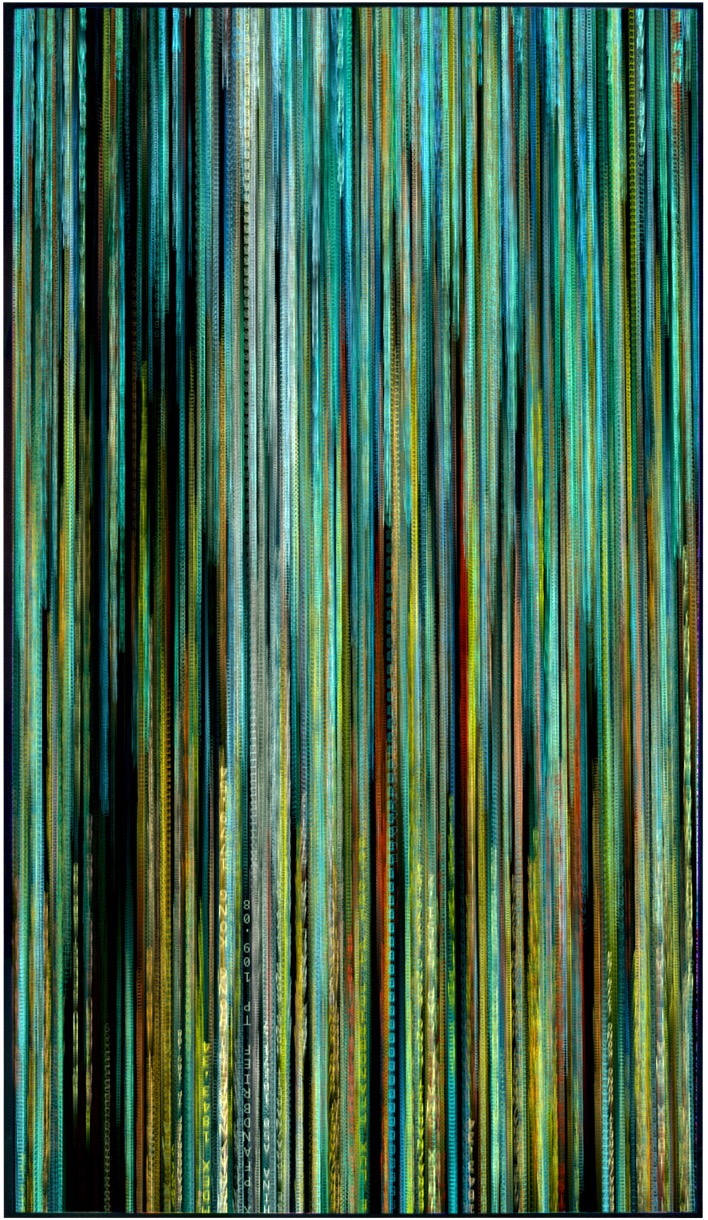 Xylem, 2017
4K screen display, generative animation, computer
Ed. 1/7
180 x 106 cm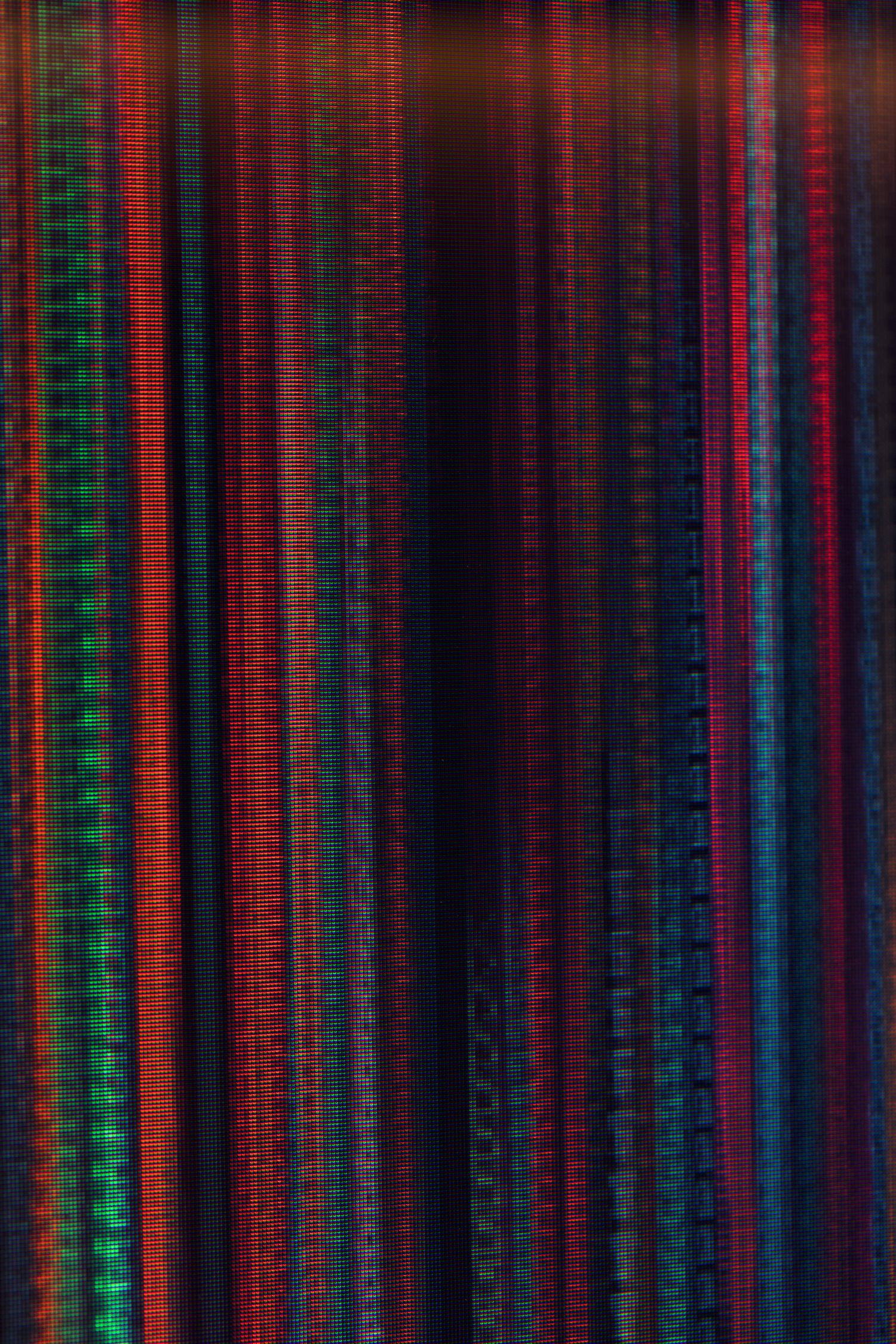 Xylem, 2017
4K screen display, generative animation, computer
Ed. 1/7
180 x 106 cm
Collection of contemporary art