France
Françoise
Pétrovitch
Biography
Born in 1964 in Chambéry, Françoise Pétrovitch lives in Cachan, France and has been teaching in Paris at the École Estienne (ESAIG) since 2005. She first tried drawing at the age of six and kept up the practice ever since, developing her range by attending a preparatory class in Applied Arts in Lyon. She has had regular solo exhibitions around France - from Paris to Lorient, via Arles, including, for example, the Musée des Beaux-Arts de Chambéry, 2014; Centre d'Art de Campredon, L'Isle-sur-la-Sorgue, 2017 - and abroad (Italy, Spain, Hong Kong, Ukraine, United States).
Her works feature in numerous collections, including those of the MNAM-Centre Pompidou, MAC/VAL and the Fonds National d'Art Contemporain de Paris, or again the Musée d'Art Moderne de Saint-Étienne, and the Leepa-Rattner Museum in Tarpon Springs in the United States, to name but a few.
About the artworks
Drawn to the lightness of drawing and to the world of books, Françoise Pétrovitch's techniques range from print-making to wash painting, but also ceramics and, more recently, video. On paper or on the wall, she relates a silent universe, packed with secrets, inhabited by teenagers or strange figures playing with the borders between masculine and feminine, by dolls and animals with uncertain identities. Generally tinged with melancholy, she stages a private world that is intermingled with the collective; her everyday seeps into the universal. On paper, a clear line delimits reserves of paper that dialogue with pigments released into water, bringing the outside world into the characters and vice versa. In the paintings, the same dialogue continues, characterized by a visual power resulting from freedom of gesture and a sensitive handling of the medium.
If Pétrovitch's palette has for decades been dominated by the color red - scarlet like blood, cardinal or vermilion, delimiting the form, underlining an expression and directing the gaze towards a significant detail - a great deal of space is generally given to bright tones that confront and are juxtaposed with each other as if to contribute to the ambiguity of the subjects. Without a precise or linear narrative, Pétrovitch's works seem like stolen fragments from an imaginary world, extracts from a story whose previous and future chapters escape us. Characters look away, chimerical beings appear, all are in reality the reflection of apparitions born of nocturnal fantasies or anxieties.
Sans-titre, 2021
Oil on canvas
160 x 130 cm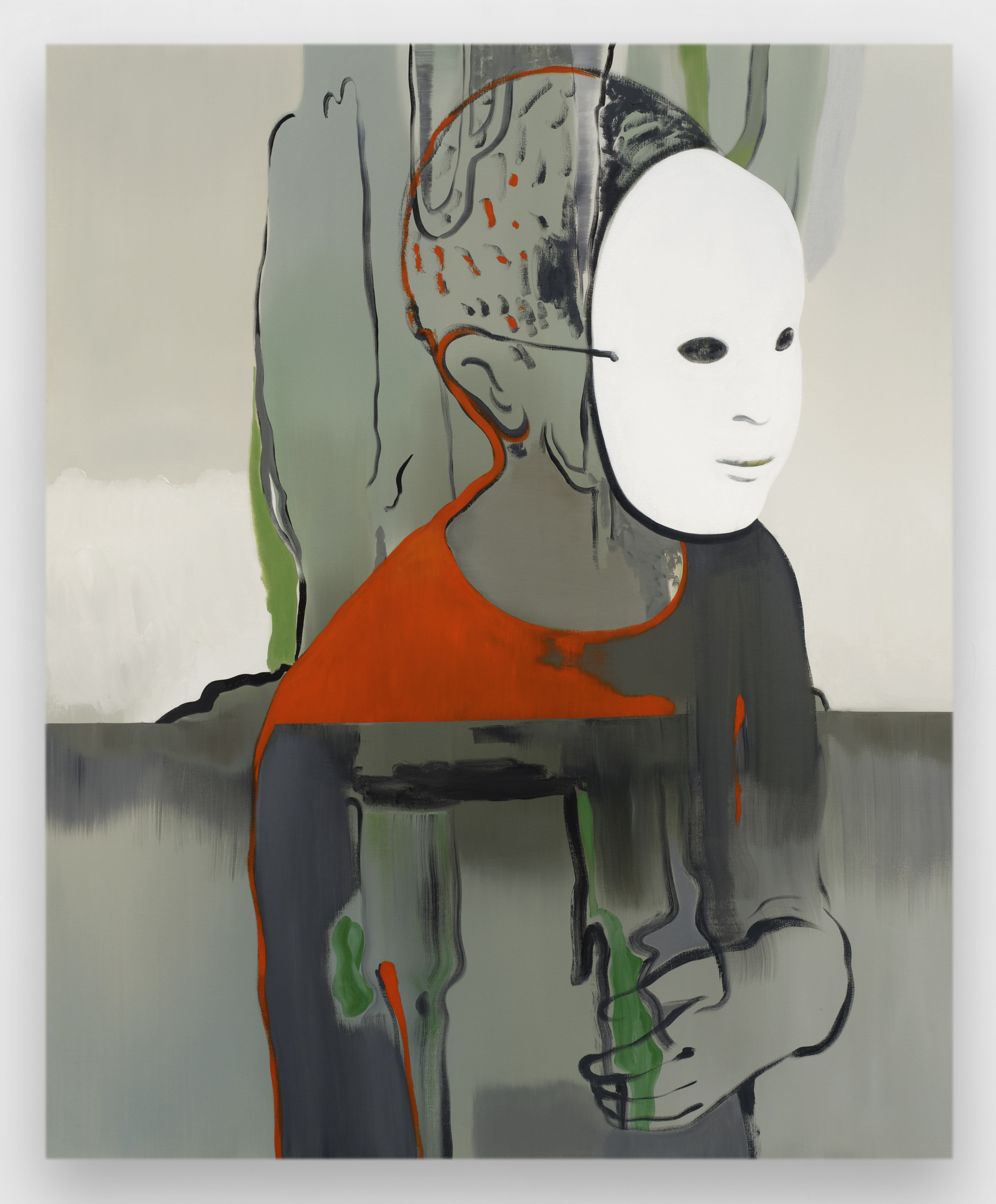 Île, 2021
Oil on canvas
160 x 130 cm
Collection of contemporary art