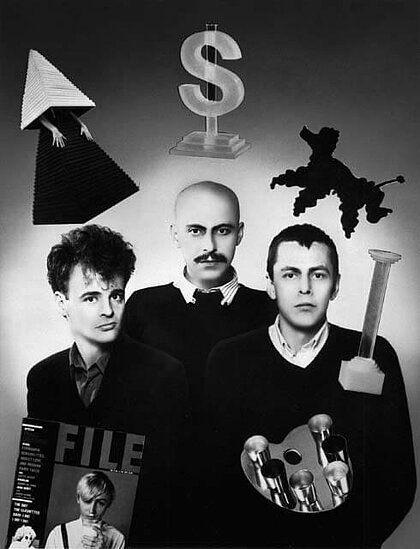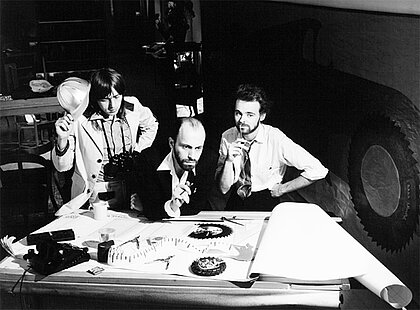 Biography
Active from 1967 to 1994, General Idea was an artist collective composed of three Canadian artists: Ronald Gabe, aka Felix Partz (b. 1946), Slobodan Sala-Levy, aka Jorge Zontal, (b.1944) and Michael Tims, aka AA Bronson (b. 1946). Both Felix Partz and Jorge Zontal died of AIDS in 1994. AA Bronson continued to work and exhibit as an independent artist and was director of the artist-run publishing house Printed Matter, Inc. in New York, between 2006 and 2011. The three artists lived and worked together undertaking over 100 solo exhibitions, countless group shows and temporary public art projects.
The generic identity of the collective freed them from the tyranny of individual genius. Their collaboration is a model and continues to be an influence on artist-initiated activities. The archive of the collective now resides at the Library of the National Gallery of Canada. Their work is still regularly exhibited in international institutions such as at the MALBA in Buenos Aires and at the MAMCO in Geneva, both in 2017.
About the artworks
General Idea became known for its unrelenting production of low-cost multiples, and early involvement in punk, queer theory, AIDS activism, and other militant causes. The collective used film, video, performance, painting, photography and sculpture to examine the products of popular culture, mass media and the role of artists, producing an outstanding body of living artwork. General Idea was very present in the main art networks of the 1960s and 1970s.
In 1970, the artists created Miss General Idea, a fictional muse who would feature in the Miss General Idea Beauty Pageants, a series of satirical performances that enabled them to explore branding and modes of consumption. The collective developed a unique conceptual practice using parody to critique the system and structure of the art world and of popular culture.
To achieve this effectively, they took control of the production as well as the distribution of their works, and thus created The 1984 Miss General Idea Pavilion, a decentralised structure consisting of various installations forming an independent museum within museums around the globe, functioning as a boutique selling their own multiples and editions.
In 1972, they created the subversive FILE Megazine (with an appropriation of the title and logo of LIFE magazine), a vehicle to publicize their interests and work as well as a networking journal for artists. In 1974, they founded Art Metropole, a non-profit archive and distribution centre for artists, one of the first artist-run centres in Canada, which continues today. From 1987 through 1994, they focused their work on the subject of AIDS. Their most famous action is the appropriation of Robert Indiana's iconic LOVE formatting to create AIDS, an iconic gesture that embodied the activism of the time.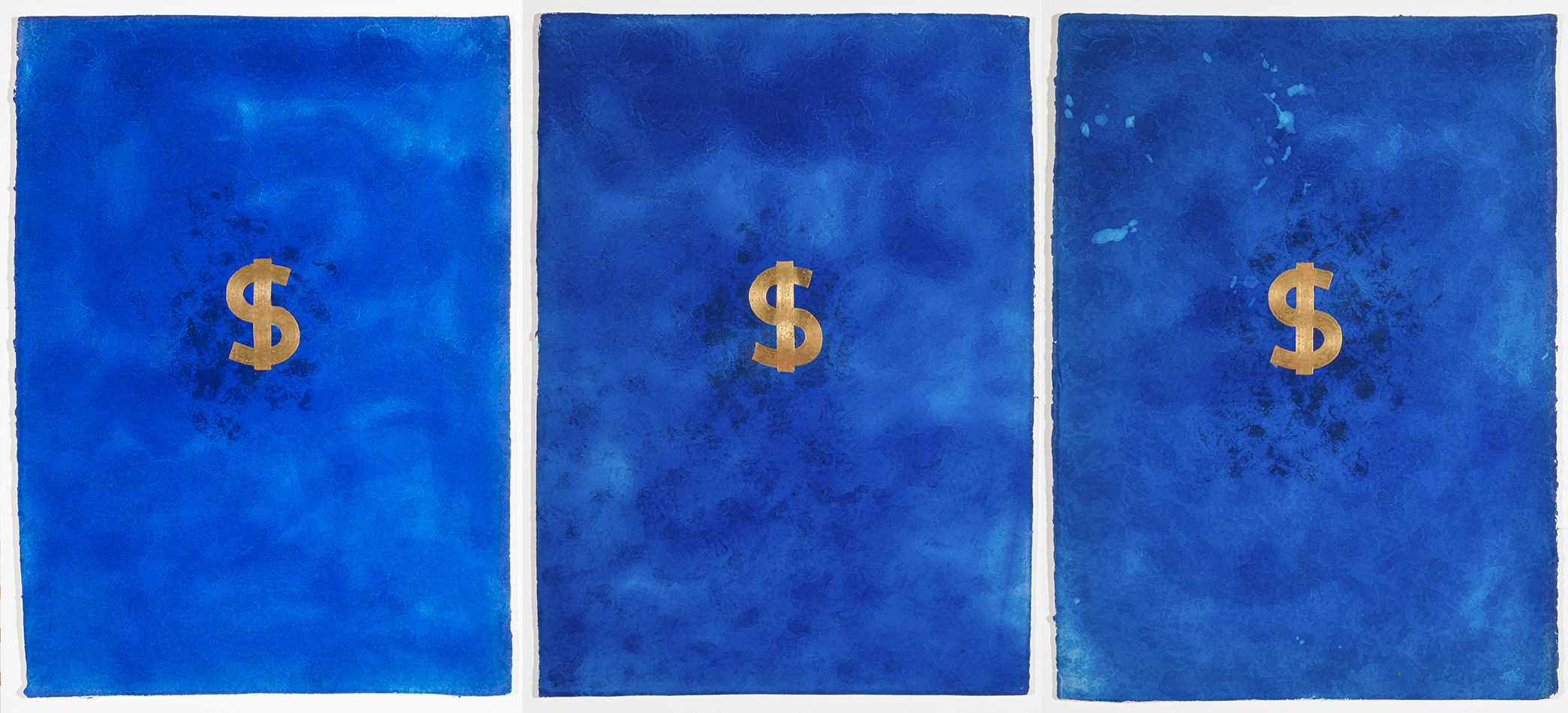 $$$, 1984
Gold leaf on gesso, aniline dye on handmade paper
3 parts, each 76.8 x 57.2 cm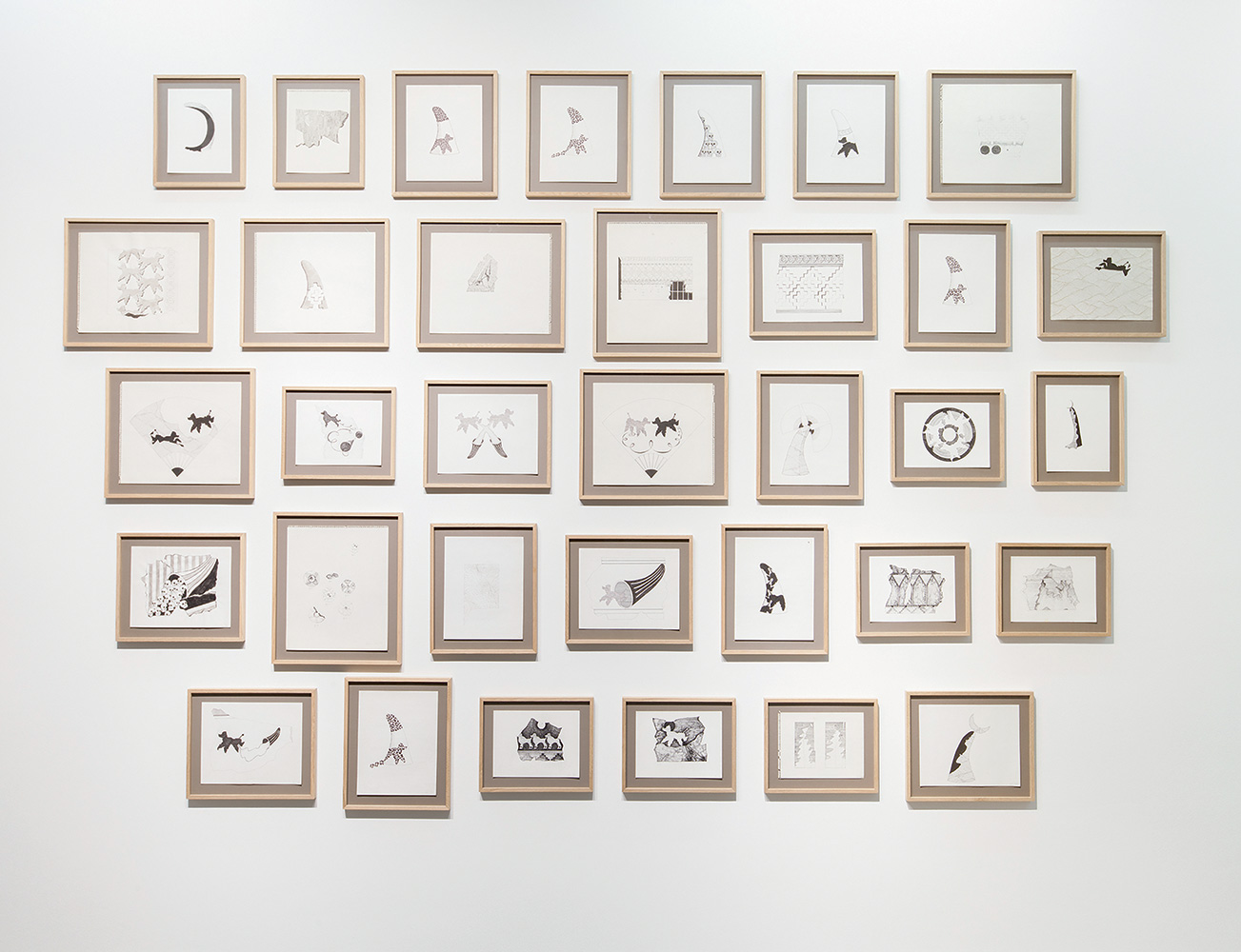 UNTITLED (DRAWINGS FOR CORNUCOPIA), 1982
Ink on paper
34 parts:
Four drawings, each 30.2 x 22.5 cm
Nine drawings, each 34.7 x 27.4 cm
Six drawings, each 35.7 x 43 cm
Two drawings, each 43 x 35.7 cm
Six drawings, each 27.4 x 34.7 cm
One drawing, 25.7 x 36.2 cm
Six drawings, each 22.5 x 30.2 cm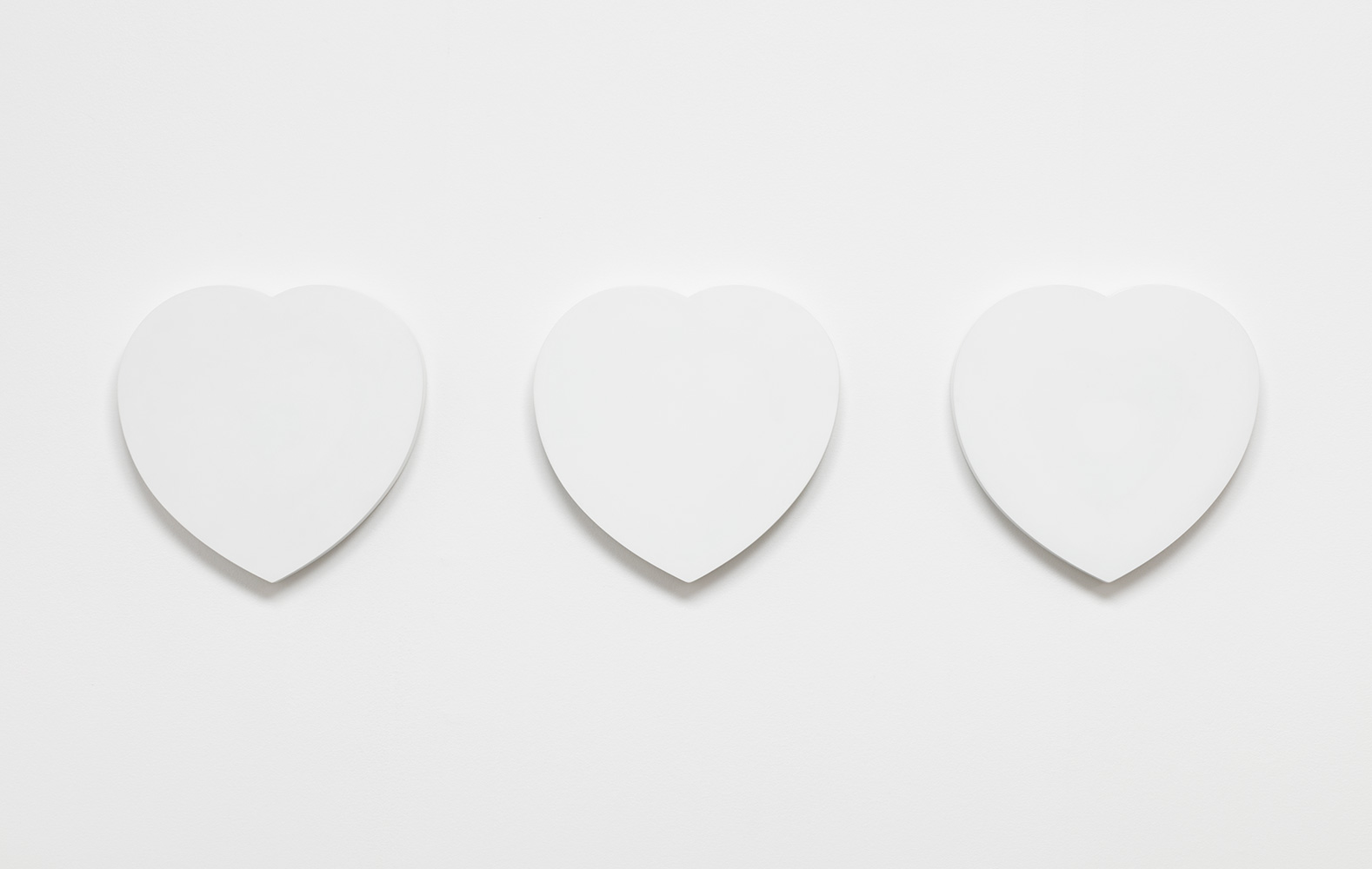 Coeurs Volants Reinhardt (White Series #4, #5, #6), 1994
Acrylic on wood
3 parts, each 24 x 24 cm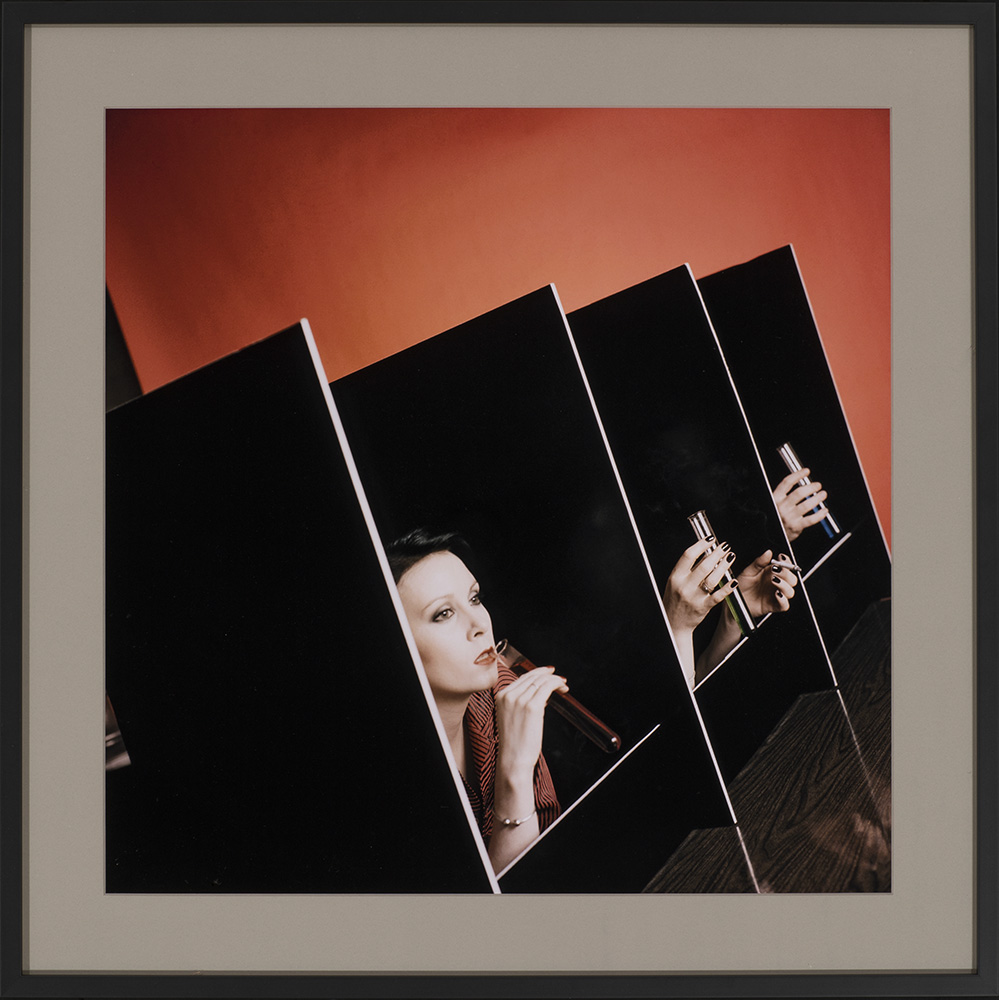 Color Bar Lounge, 1979/2017
Colour photographs
Ed. of 7
6 parts, each 61.5 x 61.5 cm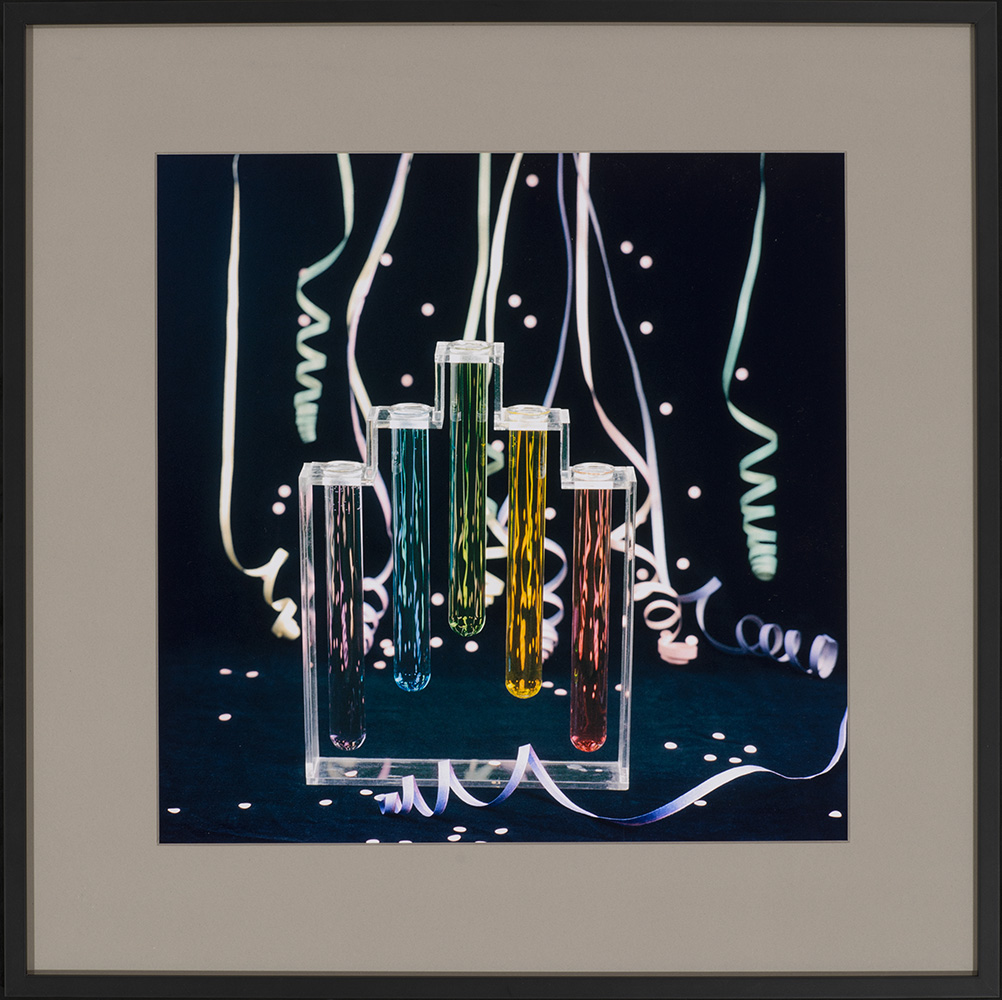 Color Bar Lounge, 1979/2017
Colour photographs
Ed. of 7
6 parts, each 61.5 x 61.5 cm
Color Bar Lounge, 1979/2017
Colour photographs
Ed. of 7
6 parts, each 61.5 x 61.5 cm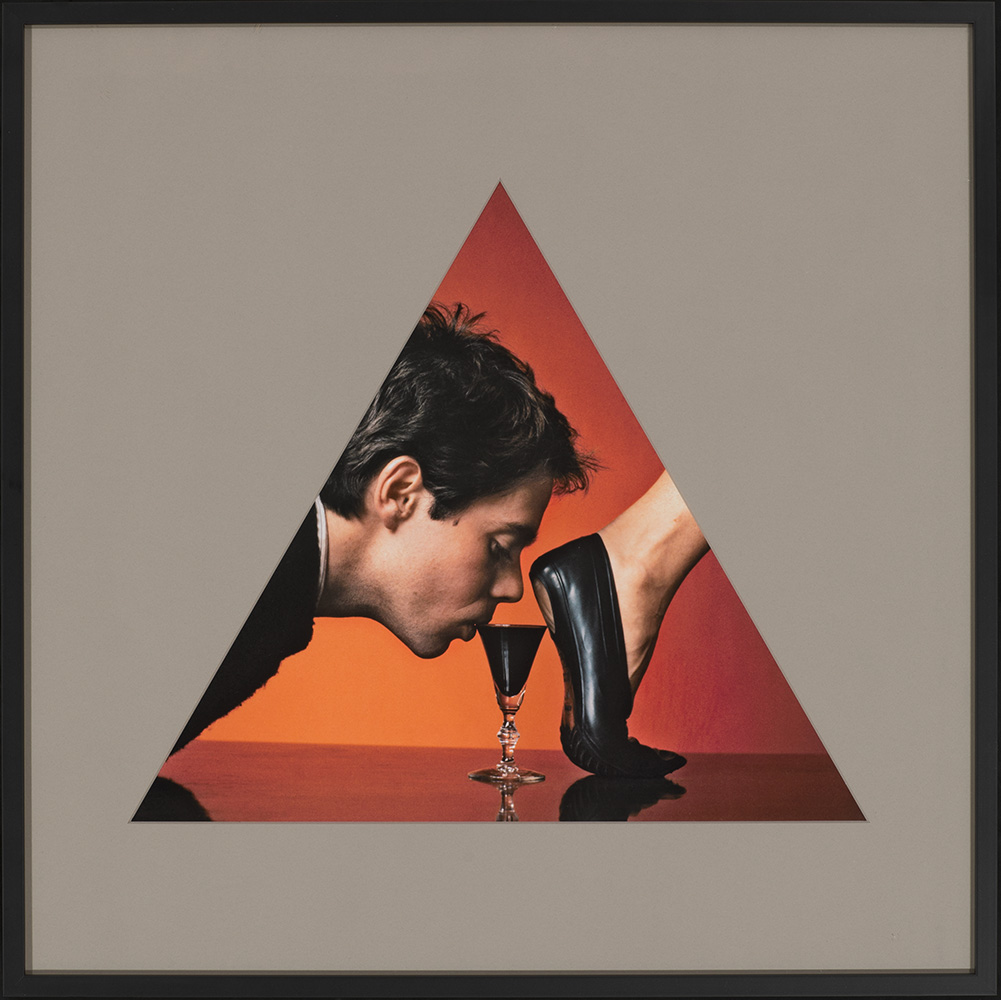 Color Bar Lounge, 1979/2017
Colour photographs
Ed. of 7
6 parts, each 61.5 x 61.5 cm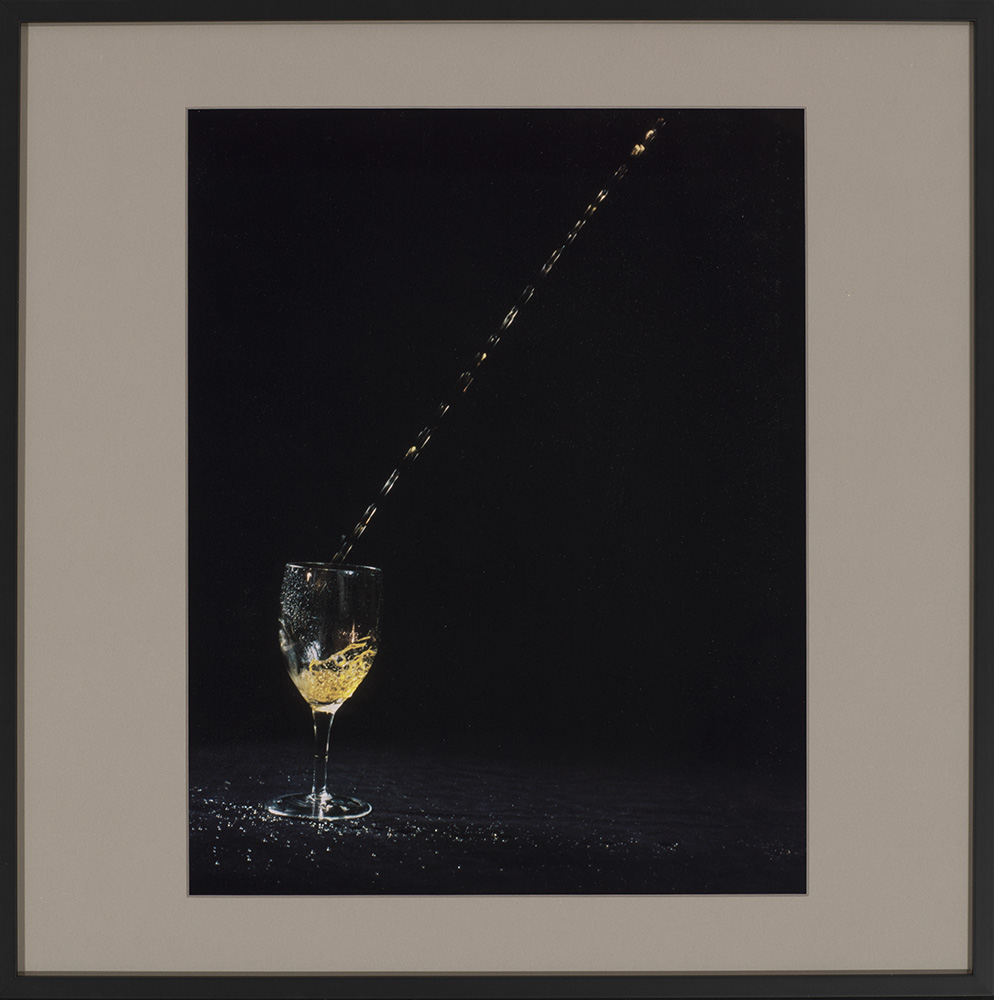 Color Bar Lounge, 1979/2017
Colour photographs
Ed. of 7
6 parts, each 61.5 x 61.5 cm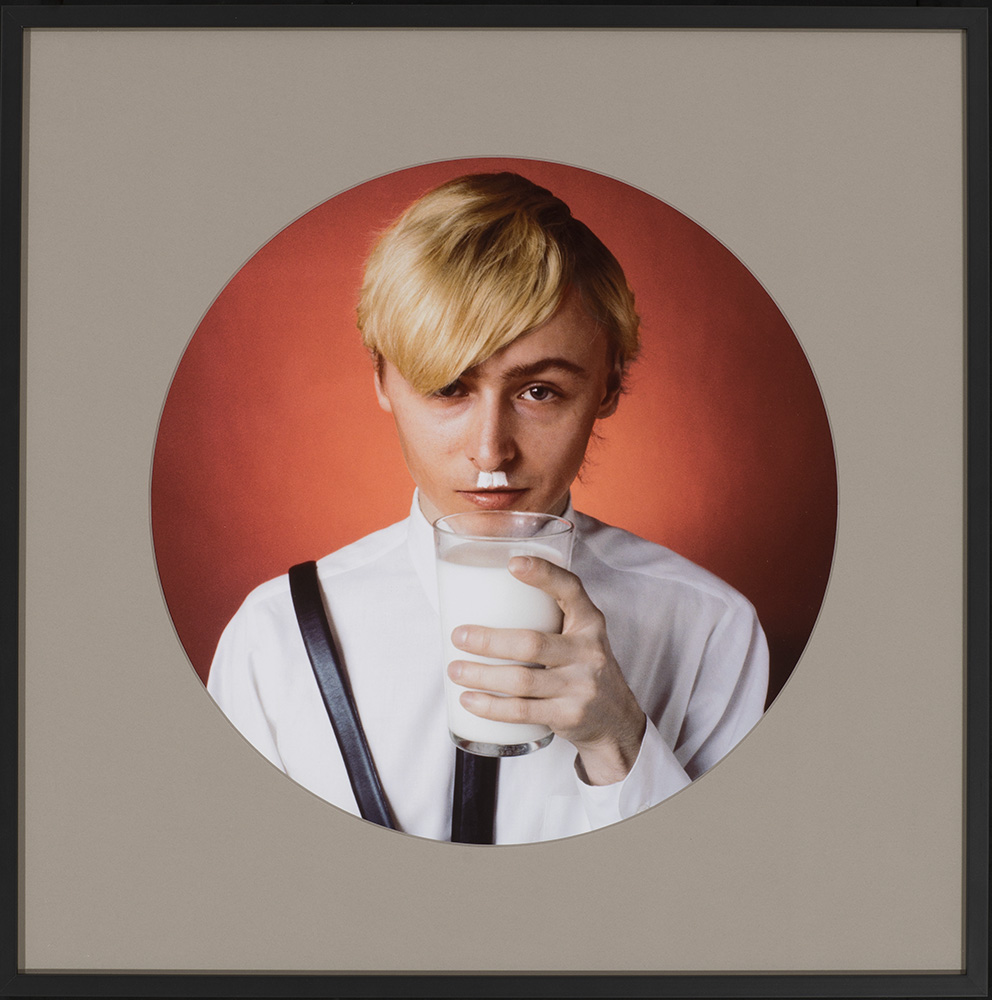 Color Bar Lounge, 1979/2017
Colour photographs
Ed. of 7
6 parts, each 61.5 x 61.5 cm
Collection of contemporary art