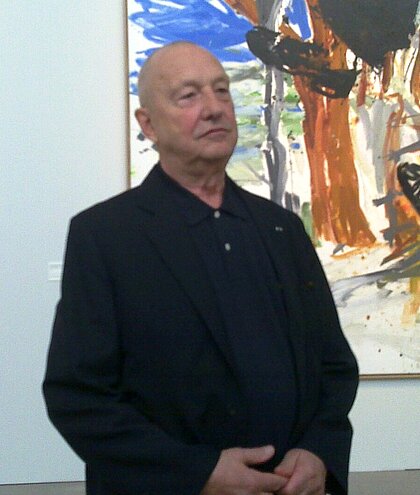 Biography
Born in 1938 in Deutschbaselitz, Germany, Hans-Georg Kern renamed himself Georg Baselitz in homage to his native town. This German artist, who practices painting, sculpture, and engraving, is also a professor emeritus at the University of Arts in Berlin. He lives and works in Munich. Recognized today as one of the major postwar artists, Baselitz nevertheless managed to get himself dismissed from the Fine Arts of East Berlin for "lack of sociopolitical maturity," before going on to obtain a degree on the other side of the Wall in 1963.
In 1980, he represented his country at the Venice Biennale and took part in Documenta 5, 6 and 7 in Kassel. The Guggenheim Museum in New York mounted his first large-scale retrospective in 1995, and in 2018, the Beyeler Foundation in Riehen (Switzerland) featured sixty years of his output to mark the artist's 80th birthday. He has been awarded a host of prizes, including the Art Prize of the Norddeutsche Landesbank in Hanover (1986), and the prize for the best work of art at the first International Biennial of Art in Beijing (2003).
About the artworks
Like Anselm Kiefer, Jörg Immendorf, Sigmar Polke, and Markus Lupertz, Georg Baselitz was part of the new generation of German painters in the 1960s whom the critics called neo-expressionist in opposition to the dominant abstract schools in the 1950s. With the idea of blazing a new trail in painting that was neither abstraction nor figuration, in 1969 he decided to practice an exclusively "topsy-turvy" figurative painting. That is, done directly in the studio "upside-down," still life, portrait, and landscape are simply so many genres in the history of art treated in an immense range of styles. "I haven't tipped the world over. I've only just placed paintings upside down. My problem is that the pictorial world is too narrow. I've always given voice to my doubts by going against what was being done."
By working in this way, in other words, Baselitz reveals his interest in painting less as a subject than as a material. He attempts to avoid all pathos in his art by expressing it through a radicalness and a form of aggression that at first were sustained by themes like sexuality and death, surely connected with his traumatic experience of the war – he remains haunted to this day by the firebombing of Dresden. Strongly influenced by art brut, the writing and drawings of Antonin Artaud, and African sculpture, which he collects, Georg Baselitz expresses with brush and chainsaw or axe (in his wood sculptures) his personal trauma in the face of the tragedies bound up with German history.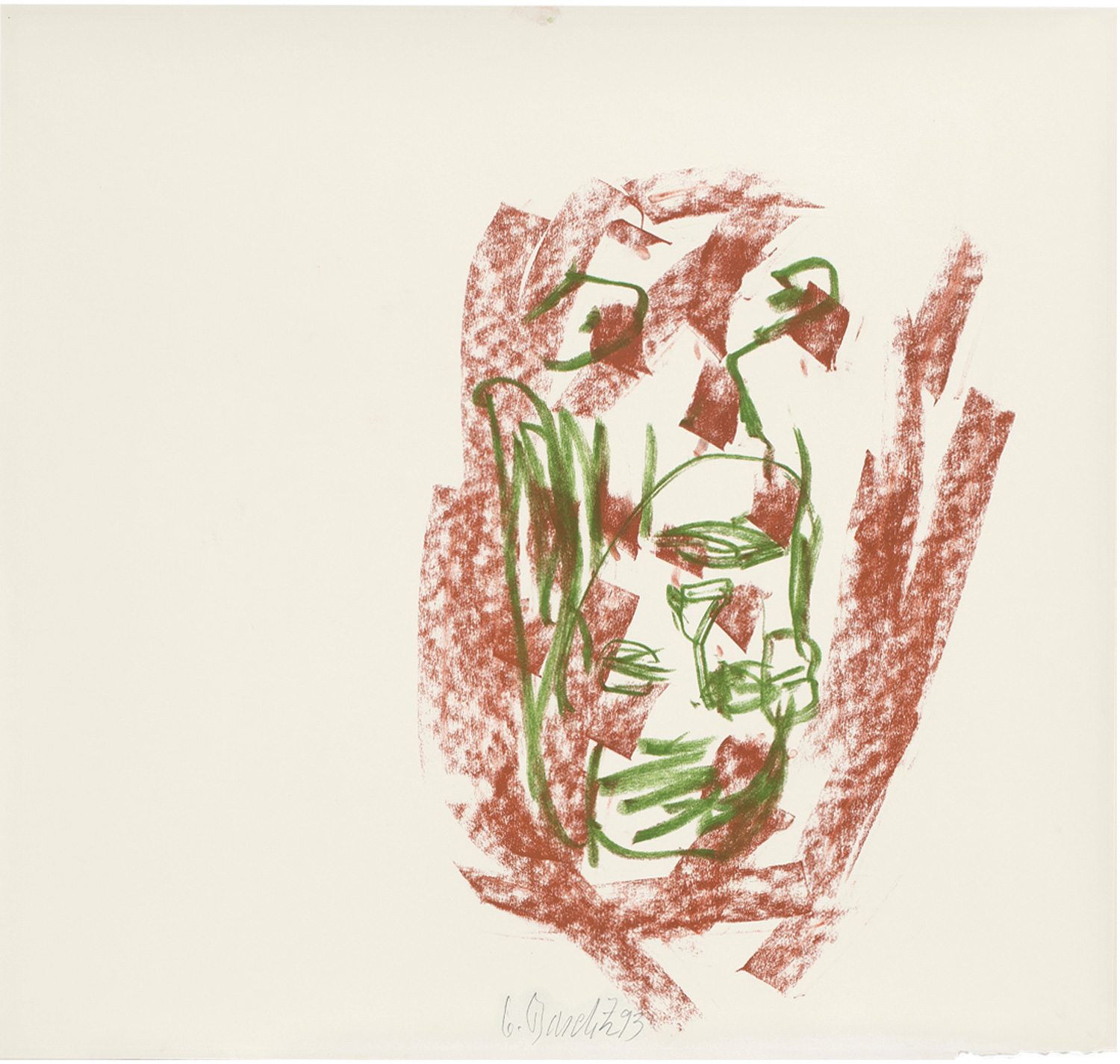 Untitled, 1993
Colored chalk on paper
57.8 x 60.8 cm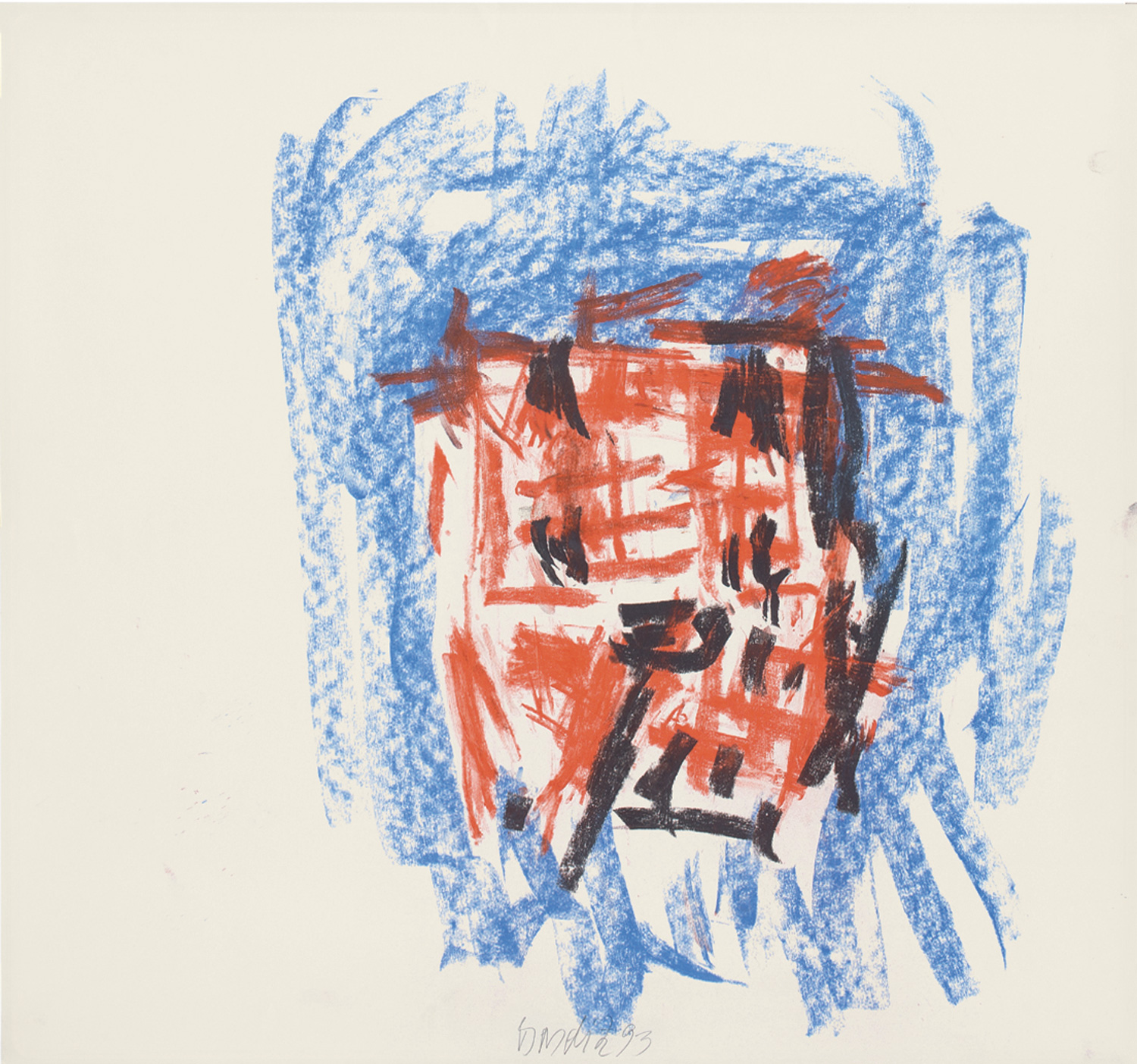 Untitled, 1993
Colored chalk on paper
57.8 x 60.8 cm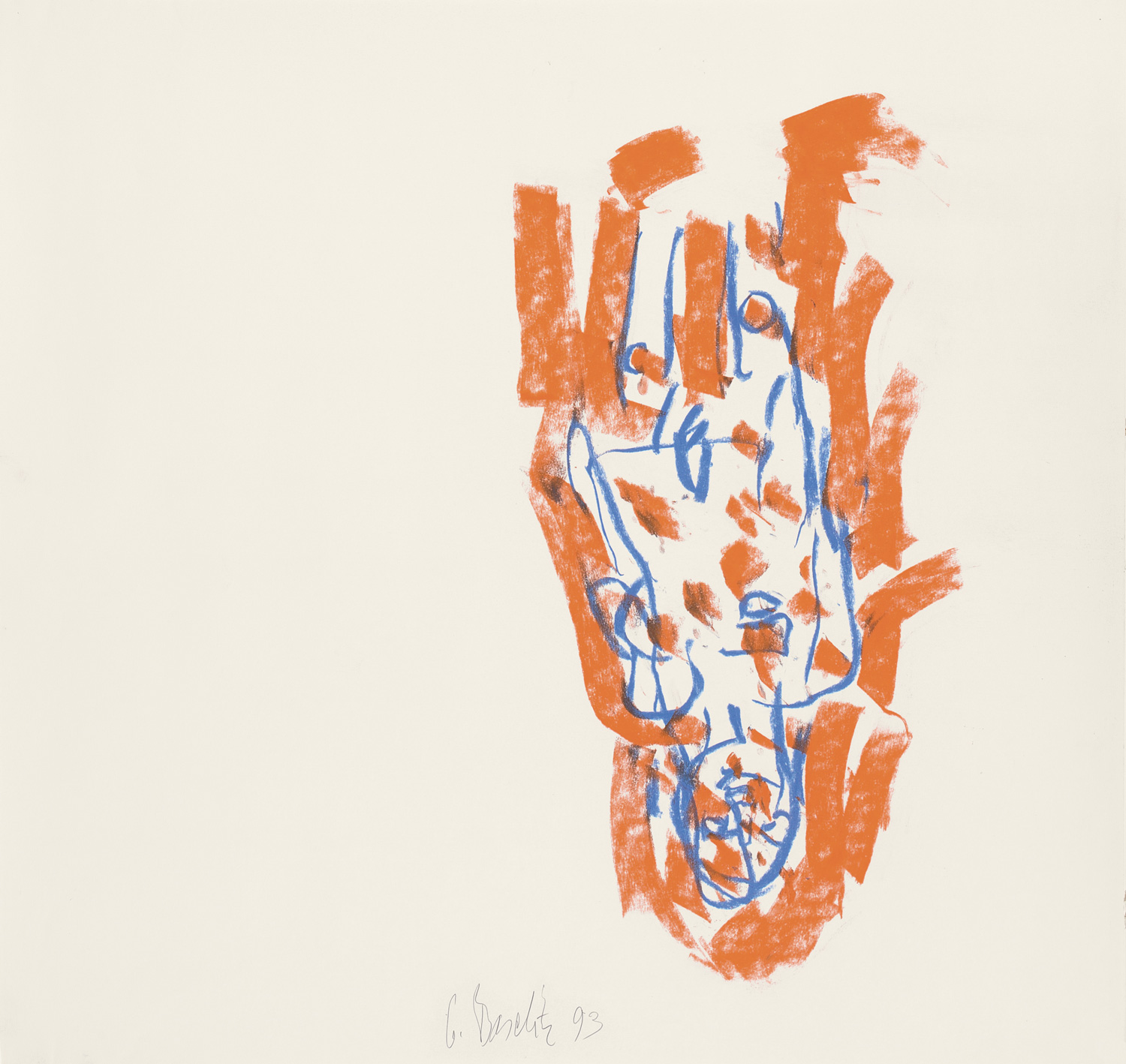 Untitled, 1993
Colored chalk on paper
57.8 x 60.8 cm
Collection of contemporary art