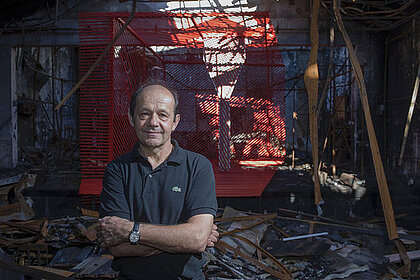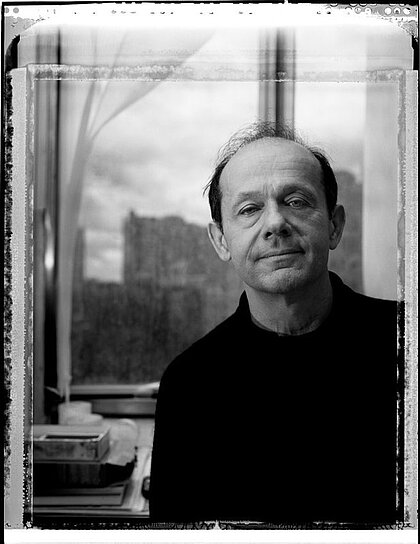 Biography
Georges Rousse was born in Paris in 1947, where he still lives and works. At the age of nine, he received a Kodak camera as a Christmas present and his destiny was traced. While studying medicine in Nice, he learned the techniques of photographic studio work and printing with the intention of setting up his own studio. Quickly he acquired an interest in architecture.
Since his first exhibition in the early '80s, Georges Rousse has exhibited extensively throughout the world and has taken part in major art events such as the Paris and Venice Biennales. He has received prestigious prizes and his works can be found in the collections of many museums across Europe, in the United States and in Japan as well as in major institutional collections.
About the artworks
Georges Rousse is a photographer formed as an autodidact in the great tradition of American masters such as Alfred Stieglitz and Ansel Adams. It is only when he discovered Land Art and the abstract paintings of Malevich in the late '70s that he started intervening in the spaces he photographed. He favours abandoned industrial sites – most often deserted buildings – that he transforms, creating ephemeral installations that he captures in his photographs.
With the advent of digital photography, it is easy to mistake his work for mere photomontage. Georges Rousse is a true illusionist. The artist always intervenes directly on site to create an optical illusion following the principle of anamorphosis, whereby a single and precise view point can give shape to an image that will only exist in the eye of his camera. He explores the materials, colours, light and shapes of the chosen spaces before transforming them like a stage director, rendering the invisible visible and creating astonishing gigantic trompe-l'oeil.
Most of his work is thus site-specific and the result of careful planning and preparatory sketches but the final product is always a large-format photograph that renders the perfect illusion of transformed space.
His images represent the collision of multiple spaces in time, the real and historical space of the site, the imaginary and invented space of his constructed motifs and the final purely photographic space of the image. This tour de force fundamentally questions the relation between fiction and reality and our sense of perception. In the selection of motifs and colours, as well as in his attention to the relation between space and perception, Georges Rousse follows in the great tradition of the Renaissance and makes multiple references from the old masters to the great modern abstract artists such as Mondrian and Malevich.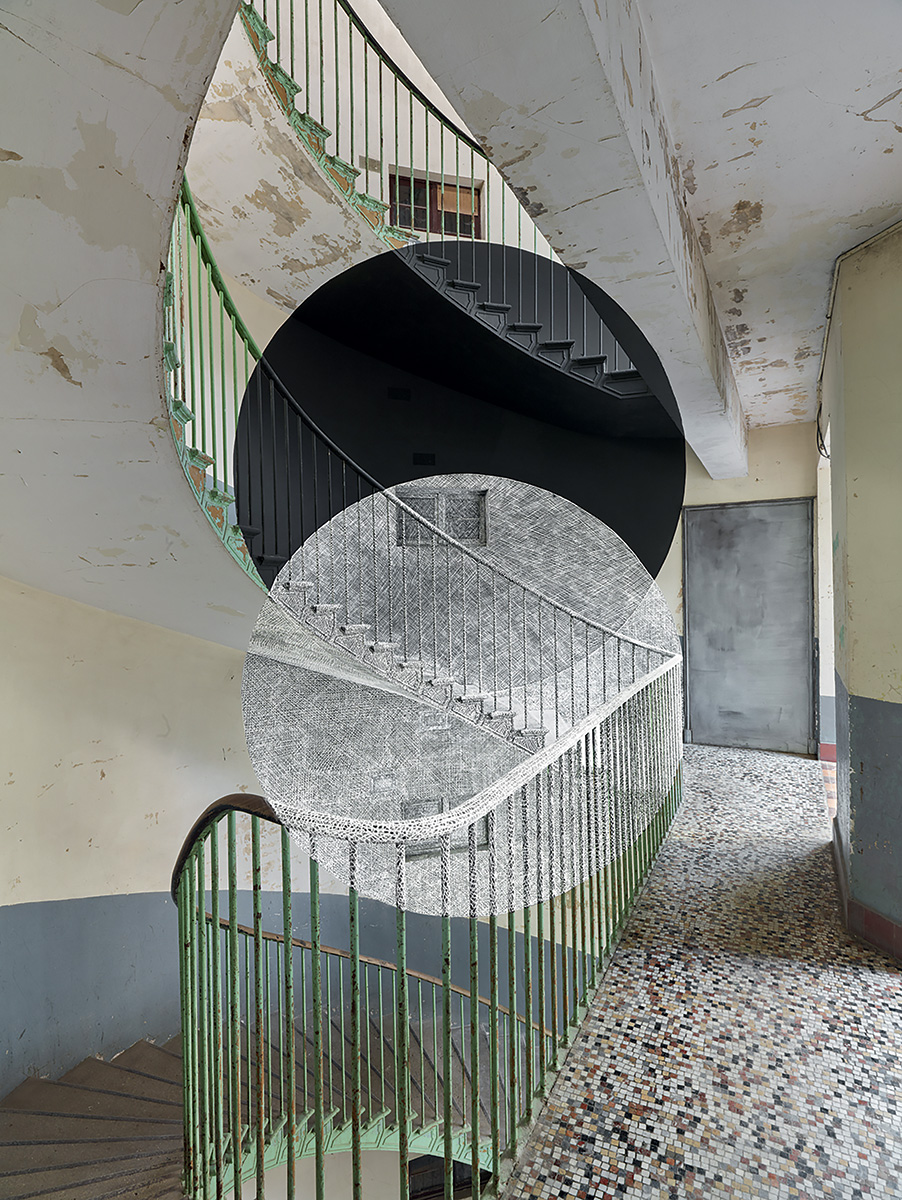 GUISE 8, 2015
Silver print on diasec
Ed. 1/5
160 x 125 cm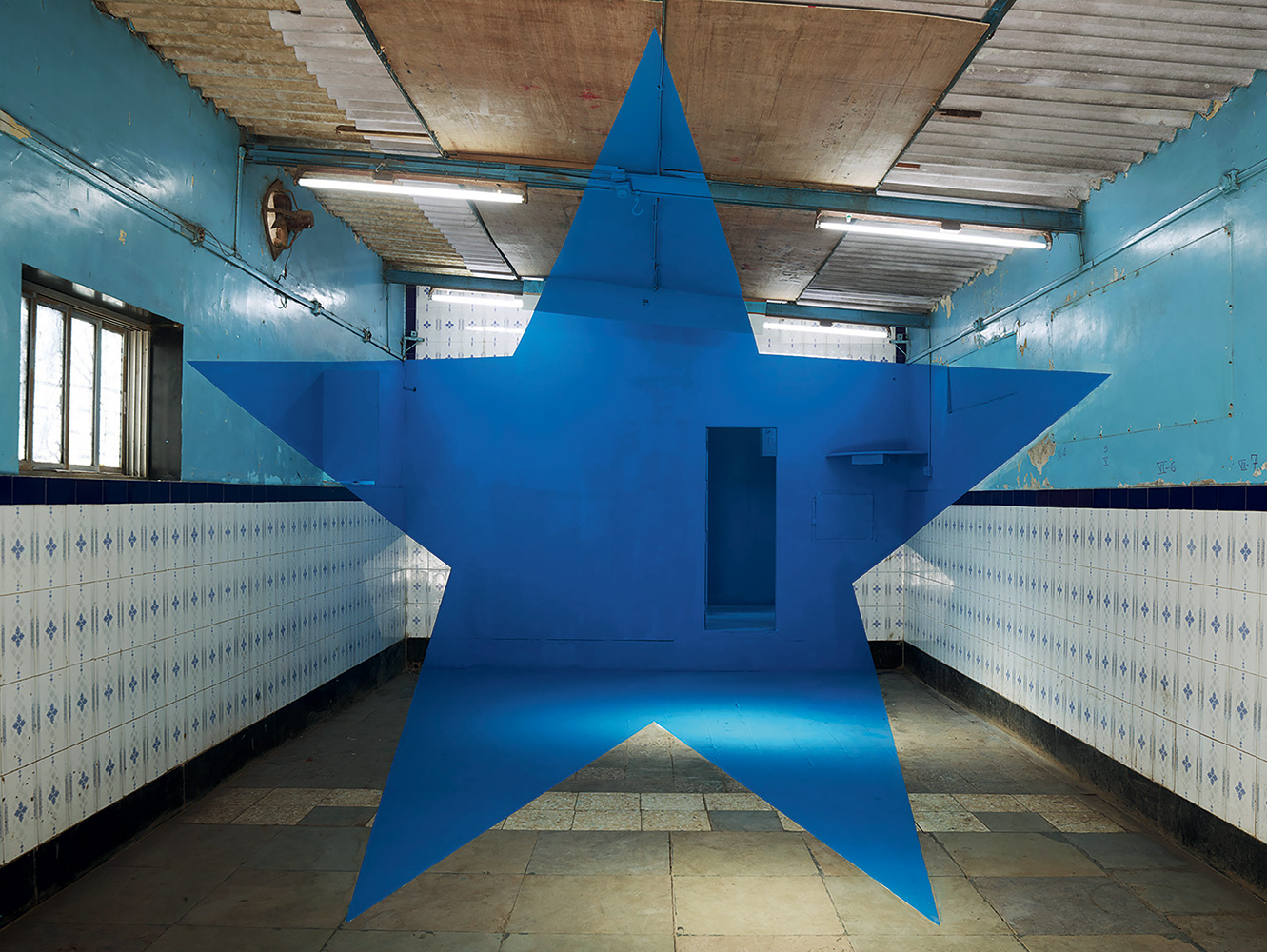 MUMBAI (5), 2014
C-print mounted on aluminium
Unique
49.5 x 62 cm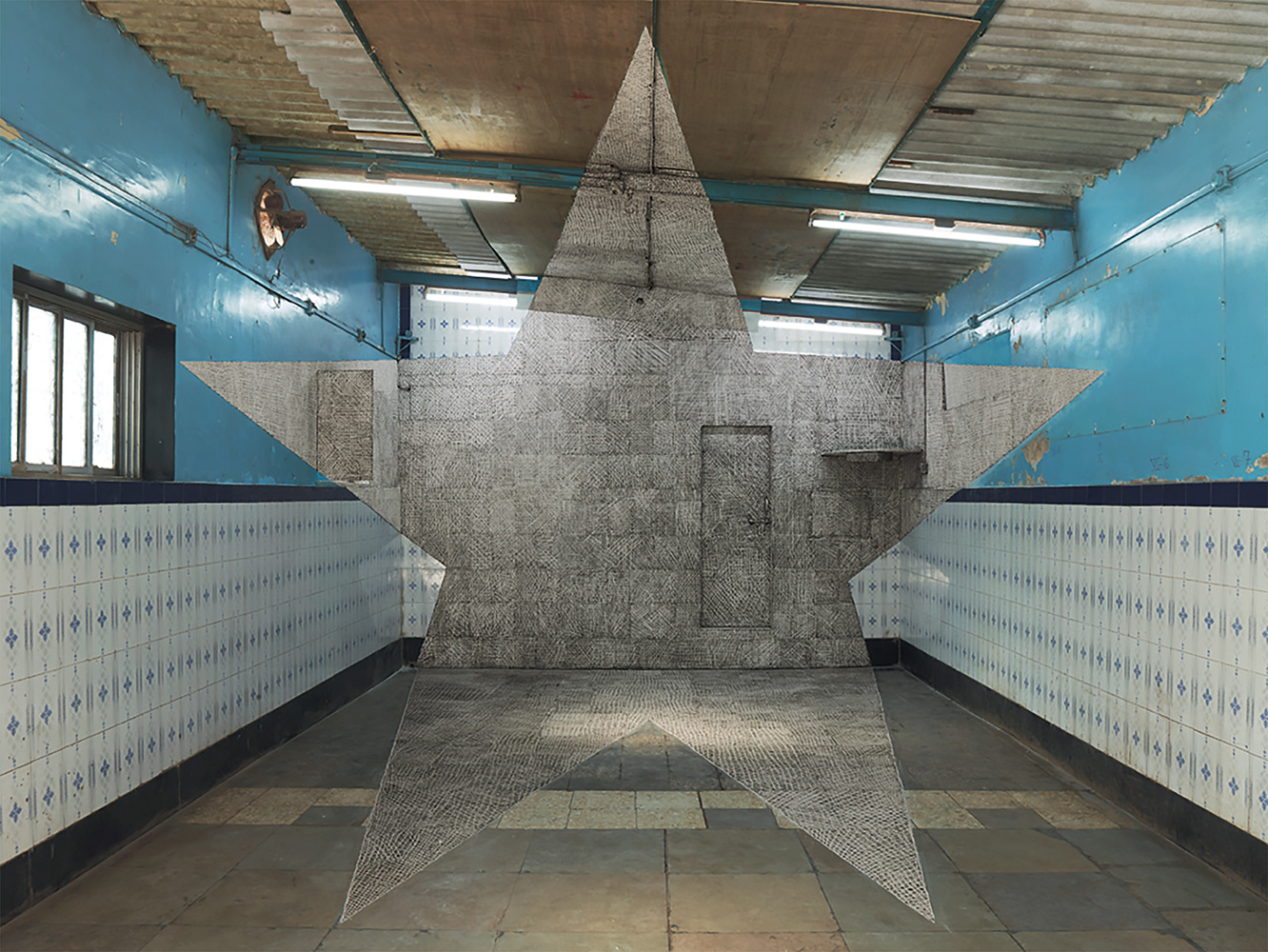 MUMBAI (3), 2014
C-print mounted on aluminium
Unique
49.5 x 62 cm
Collection of contemporary art