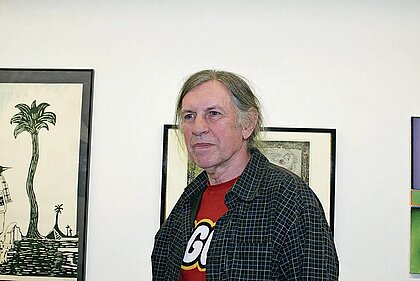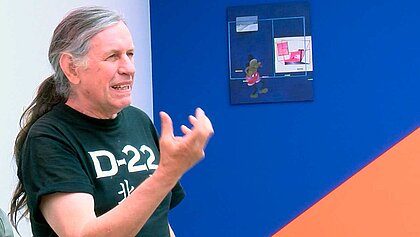 Biography
Born in 1948 in Sempach, Lucerne, the artist has used the pseudonym Ian Anüll since 1969. He has provided very little information about his artistic education and given few biographical details, an artistic strategy to avoid conventional assessment and classification criteria. In the 1970s, Anüll began to publish art books. He first became known with solo and group exhibitions in Switzerland and it was not until the late 1980s that he came to public and critical attention in Europe, Canada and the USA.
After a solo exhibition at the Kunsthalle Zurich in 1990, he was selected to represent Switzerland at the 1991 Biennial of São Paulo. His most important solo exhibitions were at the Kunstmuseum Solothurn in 2003, the Kunsthalle Giessen in 2005, the Centre Culturel Suisse in Paris in 2006, the Helmhaus Zurich in 2010 and the Kunstmuseum Solothurn in 2018. Ian Anüll lives and works in Zurich.
About the artworks
The formal heterogeneity of Anüll's work makes any stylistic assigning of it impossible. Like other artists of his generation, he distrusts existing standards for assessing artworks as well as social, political or economic indicators. The content of his work is an analysis and critique of these issues. He borrows visual elements from a variety of contexts such as the world of consumer goods, art and the mass media. Titles such as Marketing Esthetics from 1988 to 1990, Product and Trademark from 1984 and Copy from 1991, examine society's linking of monetary and artistic values. He also uses stylistic devices and materials reminiscent of other artists – his work with felt, for example, championed by Joseph Beuys, highlights the brand-like nature of contemporary art.
In his series Dormeurs in the 1990s, Anüll photographed homeless people sleeping in the streets of various cities, and discussed poverty, exclusion and the downside of the market economy with them. Since 2006, he has returned to the issue of homelessness, as in the video projection Gran Via where he shows a man who disassembled and arranged old cardboard boxes in the streets of Madrid, without appreciating the sense of his actions. In Grande Rue I-III from 2008, we see the artist kneeling before a bank in Geneva, with a sign in front of him reading "PLEASE NO MONEY". In the retrospective held at the Helmhaus Zurich (2010), these videos were projected on a white down comforter, lending extra poignancy to the topic.
Conceptual elements remain the exception in Anüll's work, as his approach is more intuitive than planned. This is evident in his watercolour collages in which he has found everyday symbols and banal objects are playfully and pictorially interconnected. At once sensual and analytical, his work constantly questions socially-established values and the ambivalence of the role of art.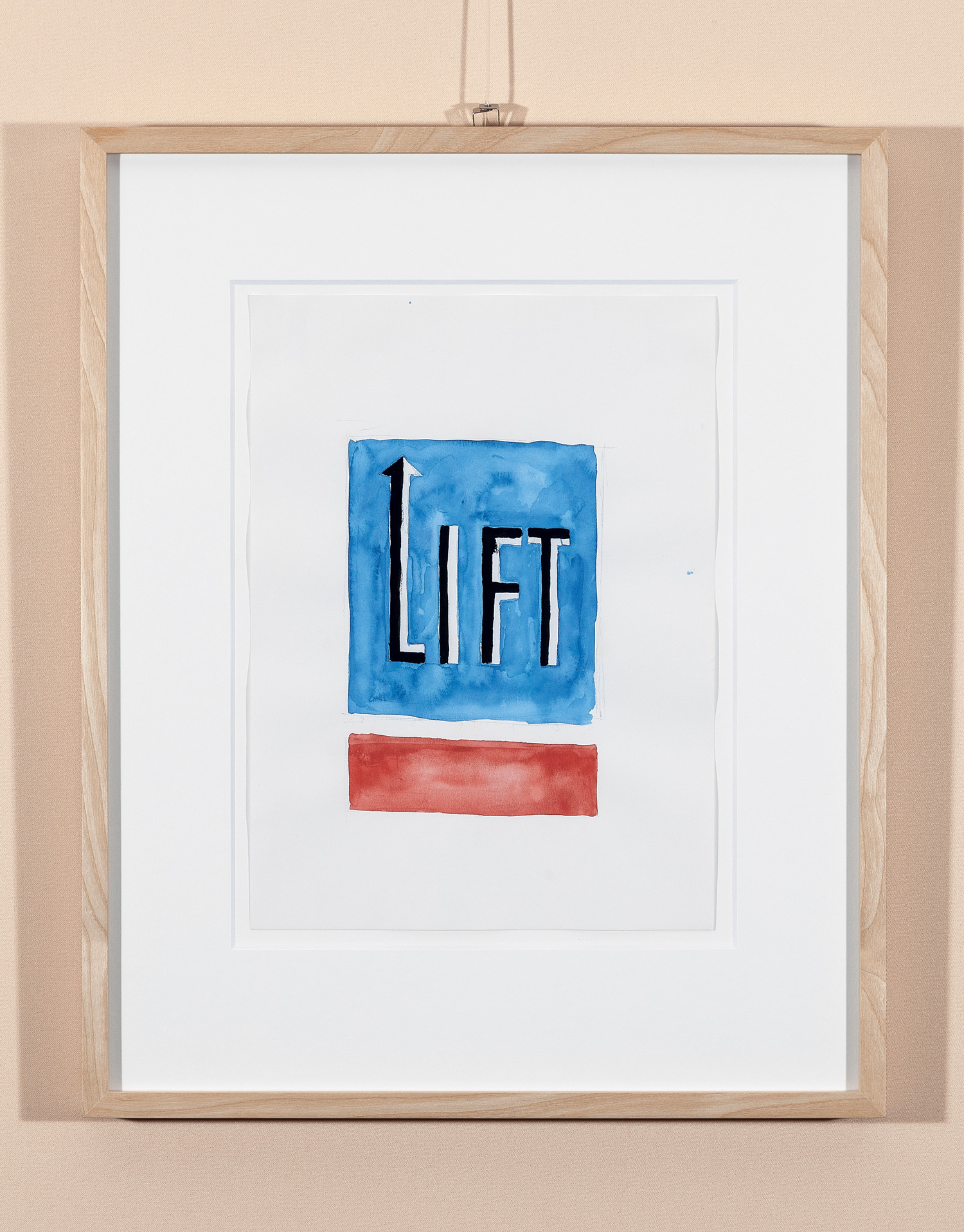 UNTITLED, 1989
Watercolour on paper
31.5 x 23 cm
UNTITLED, 1988
Watercolour on paper
31.5 x 23 cm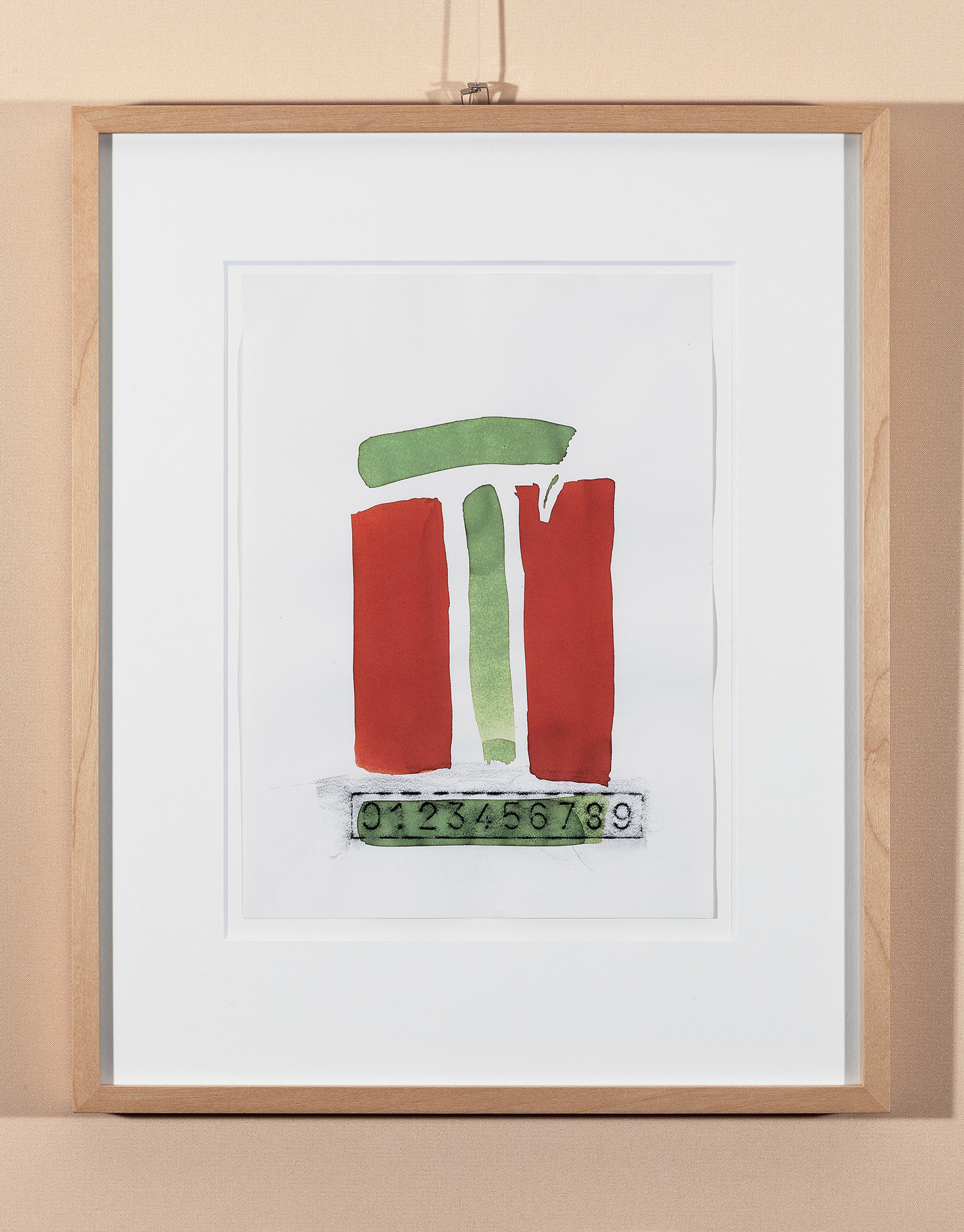 UNTITLED, 1988
Watercolour on paper
31.5 x 23 cm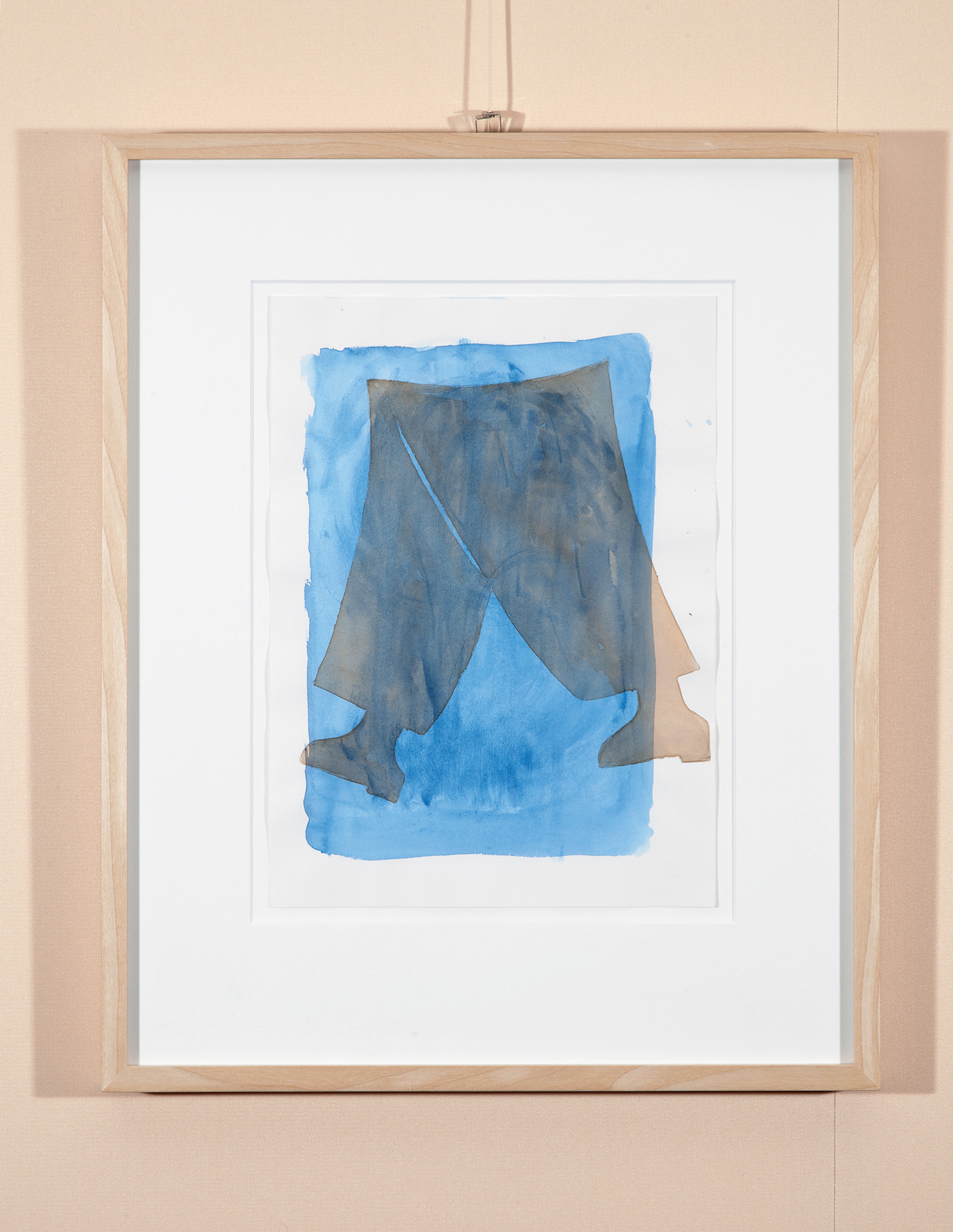 UNTITLED, 1988
Watercolour on paper
31.5 x 23 cm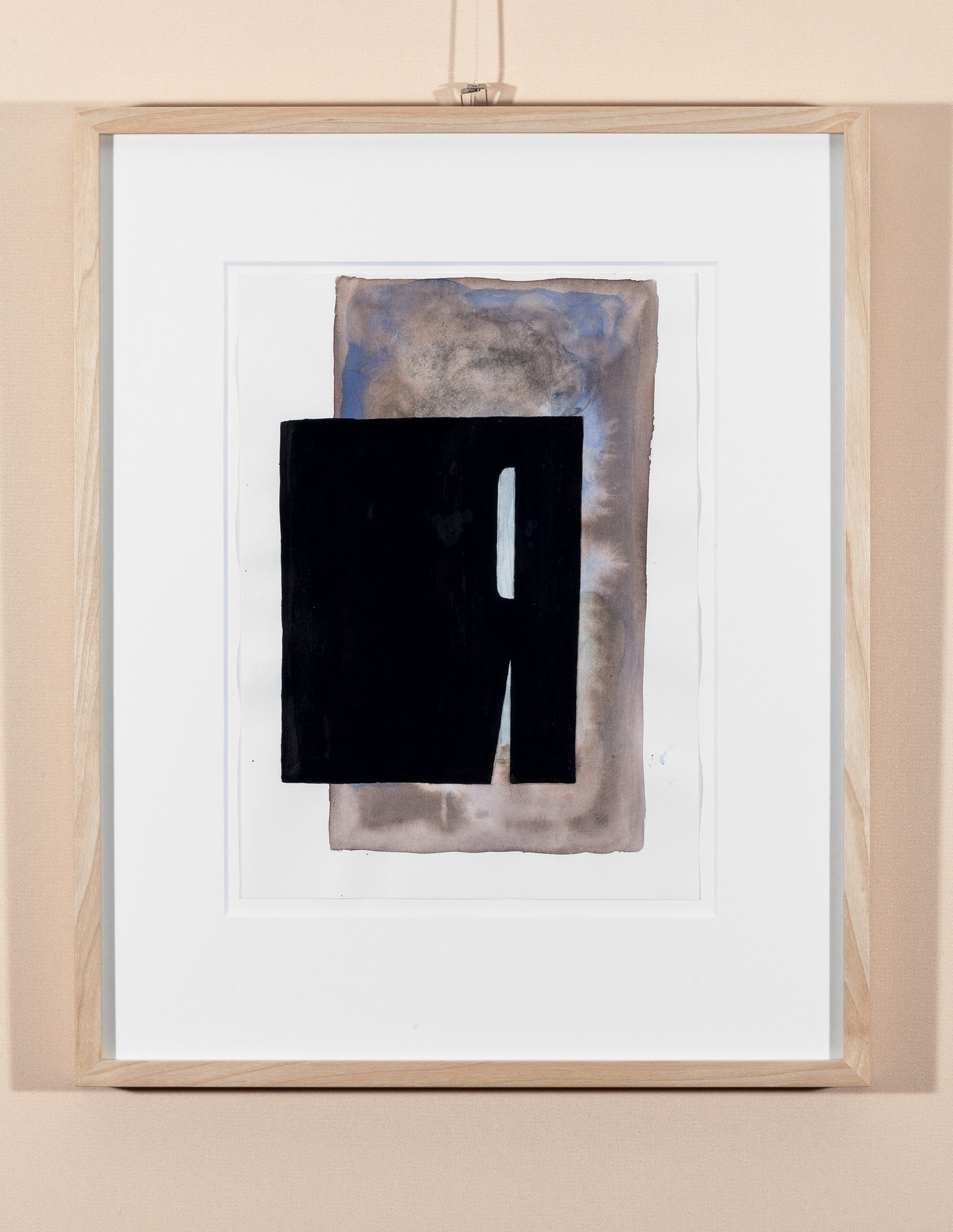 UNTITLED, 1996
Watercolour on paper
31.5 x 23 cm
Collection of contemporary art