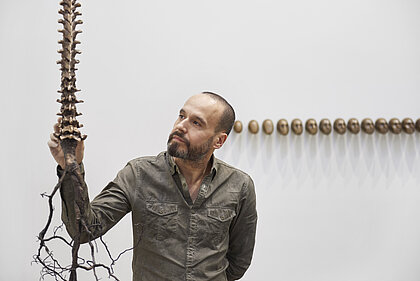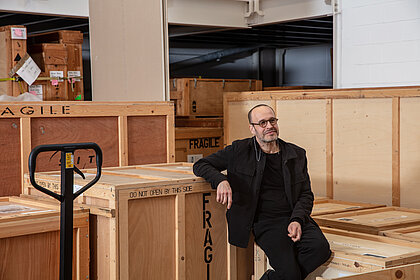 Biography
Born in Bilbao in 1968, Javier Pérez read fine arts in his home town then completed his studies at the École nationale supérieure des beaux-arts (ENSBA) in Paris. He represented his country at the Venice Biennale of contemporary art in 2001 and won the First Prize for Drawing awarded by the Fondation Guerlain in 2007. Currently living and working in Barcelona, he is recognized for his work on the body, on the notions of constraint and confinement and the pressures of identity.
In his exhibitions, held for example in Spain, France, Switzerland and the United States, he expresses himself mainly in installation and sculpture. Drawing too has been an important part of his practice since the 1980s. He began working with video in 1998, using it to document his performances, which usually consist of simple, repetitive actions. His works are held at museums such as the Reina Sofía in Madrid, the Guggenheim in Bilbao and MACBA in Barcelona, as well as in the Fonds national d'art contemporain in Paris.
About the artworks
As part of his tireless work on time and the evolution of life forms and on changes in the body and in nature, Javier Pérez has made a number of dresses and masks – mainly between 1995 and 1998 – which reflect his desire to go beyond the body's natural envelope and, at the same time, express feelings of angst and confinement. Disappearance, lightness, movement and instability are themes found throughout his work, this is exemplified in his deliberate use of fragile materials such as smoke, air and glass, and also in his drawing. Drawing, a more traditional medium, interrogates the possibilities of representing the difficulties experienced by each human being as they constantly try to redefine themselves: "For me, drawing is a form of expression like any other. I feel comfortable alternating it with sculpture, to which drawing is almost always closely connected," he explains. "I am not a naturalist, so I draw whatever I want. […]
Most of the time, I try to convey the fact that things are not fixed." Not to be separated from the literature that inspires him – he refers in particular to the writings of Borges and Kafka – his work tries to offer a perception of the human condition and revolves around notions of hybridity as well as oppositions such as interior/exterior, desire/repulsion, vegetable/animal, precious material/poor material, while exploring notions of metamorphosis. As he remarks, "I like to work on what is not finished, on what is unstable. The human condition interests me, therefore, because it exists within a world of fragility, and is constantly being transformed.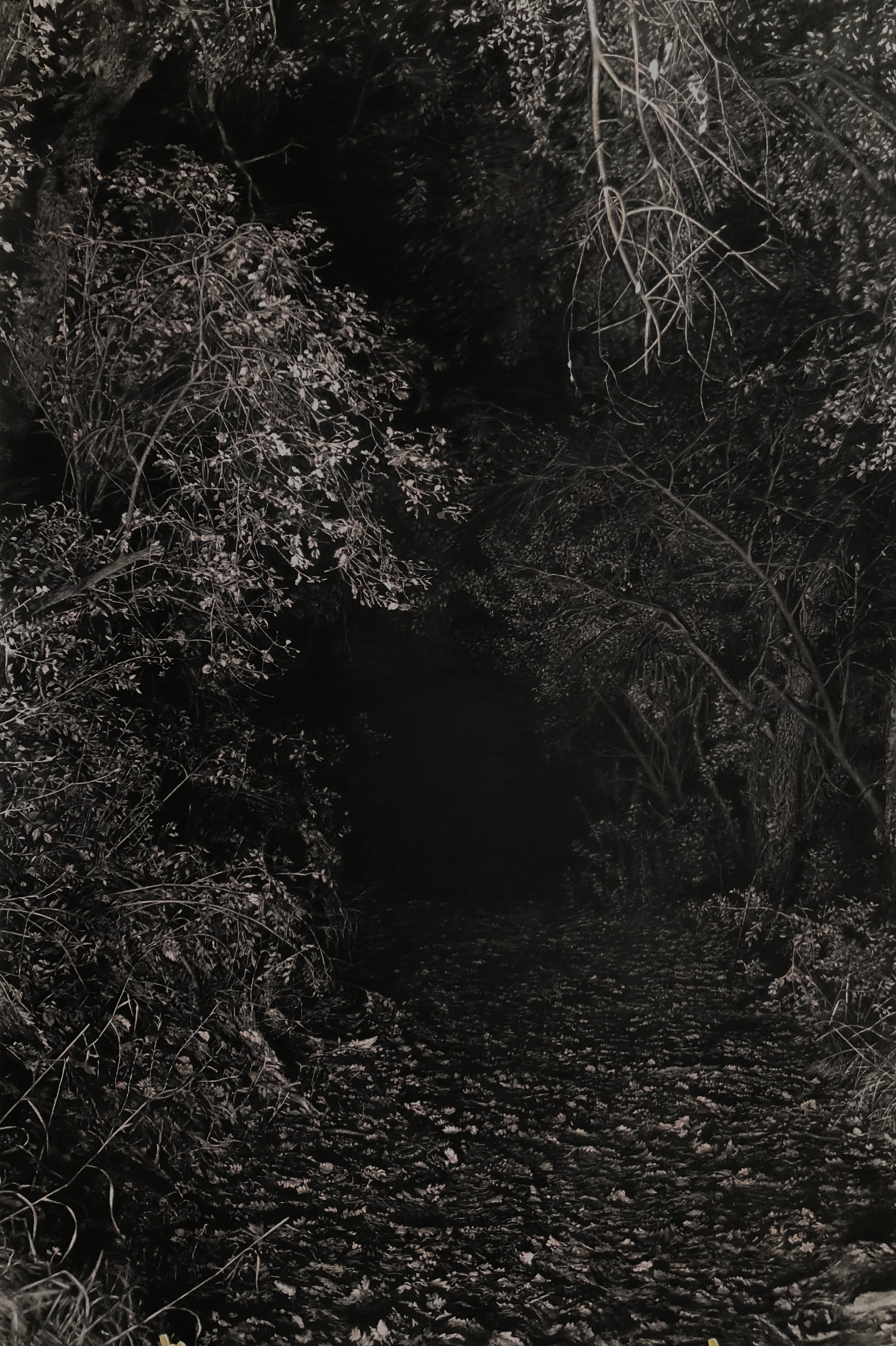 CAMINO 200721, 2021
Pastel and charcoal on paper
152 x 102 cm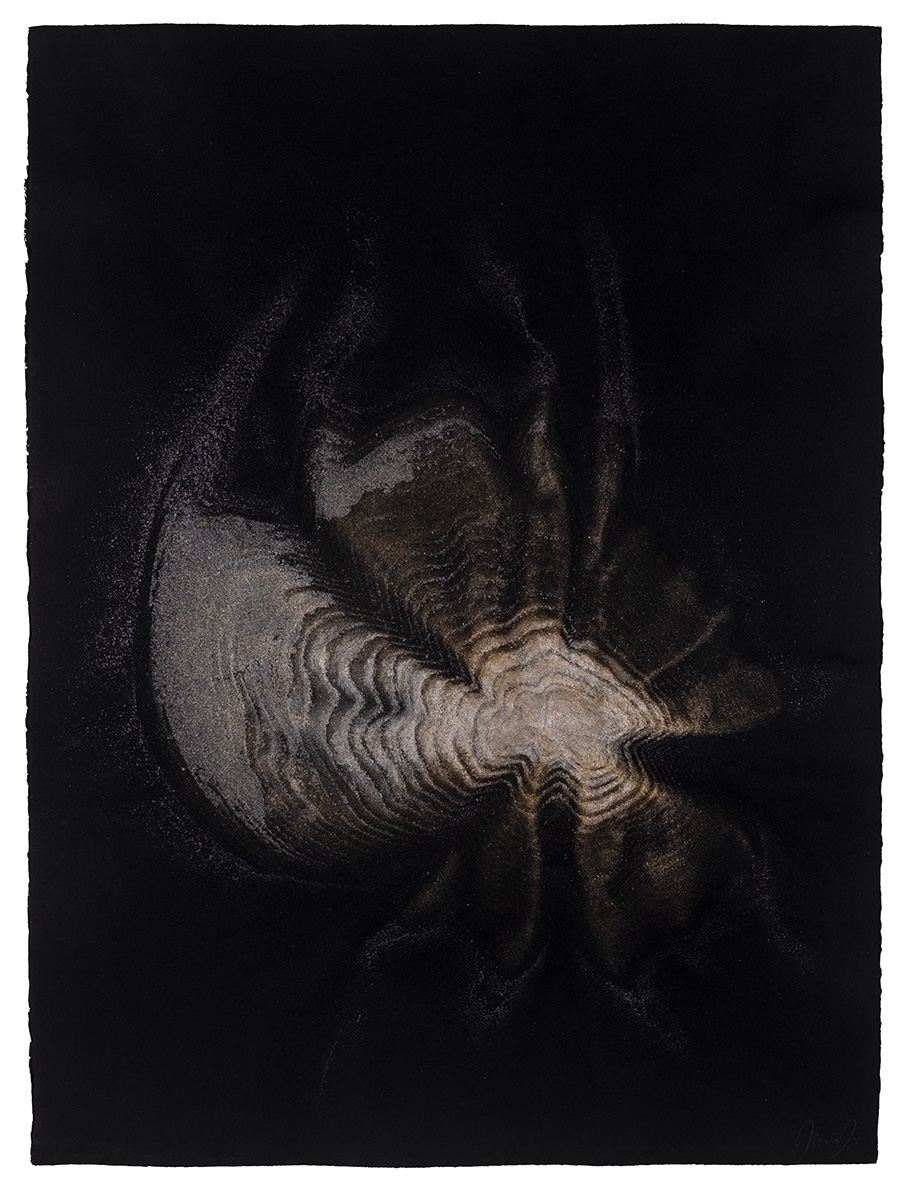 ESTRATOS I, 2019
Drawing, ink on paper
76 x 56 cm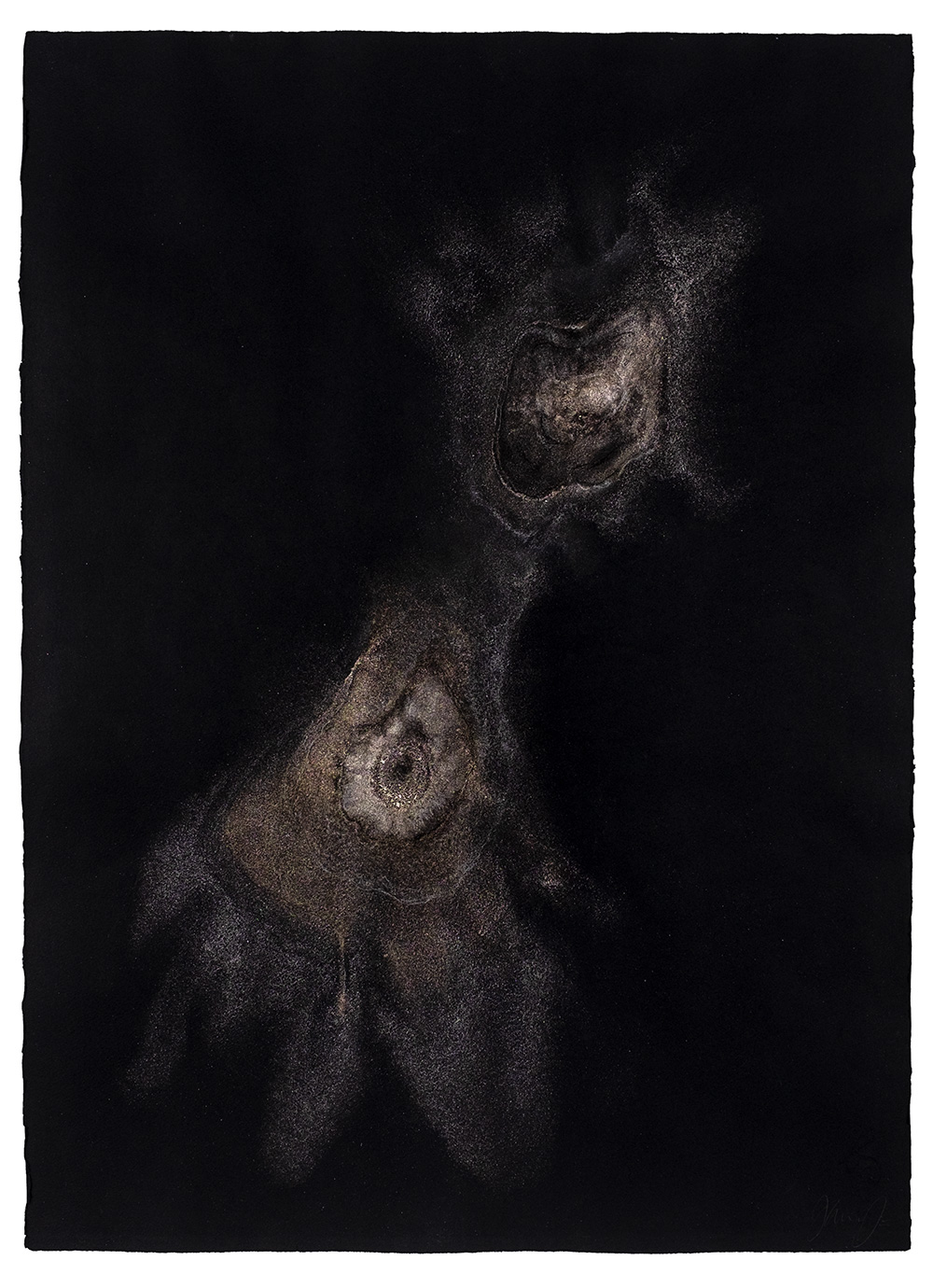 ESTRATOS III, 2019
Drawing, ink on paper
76 x 56 cm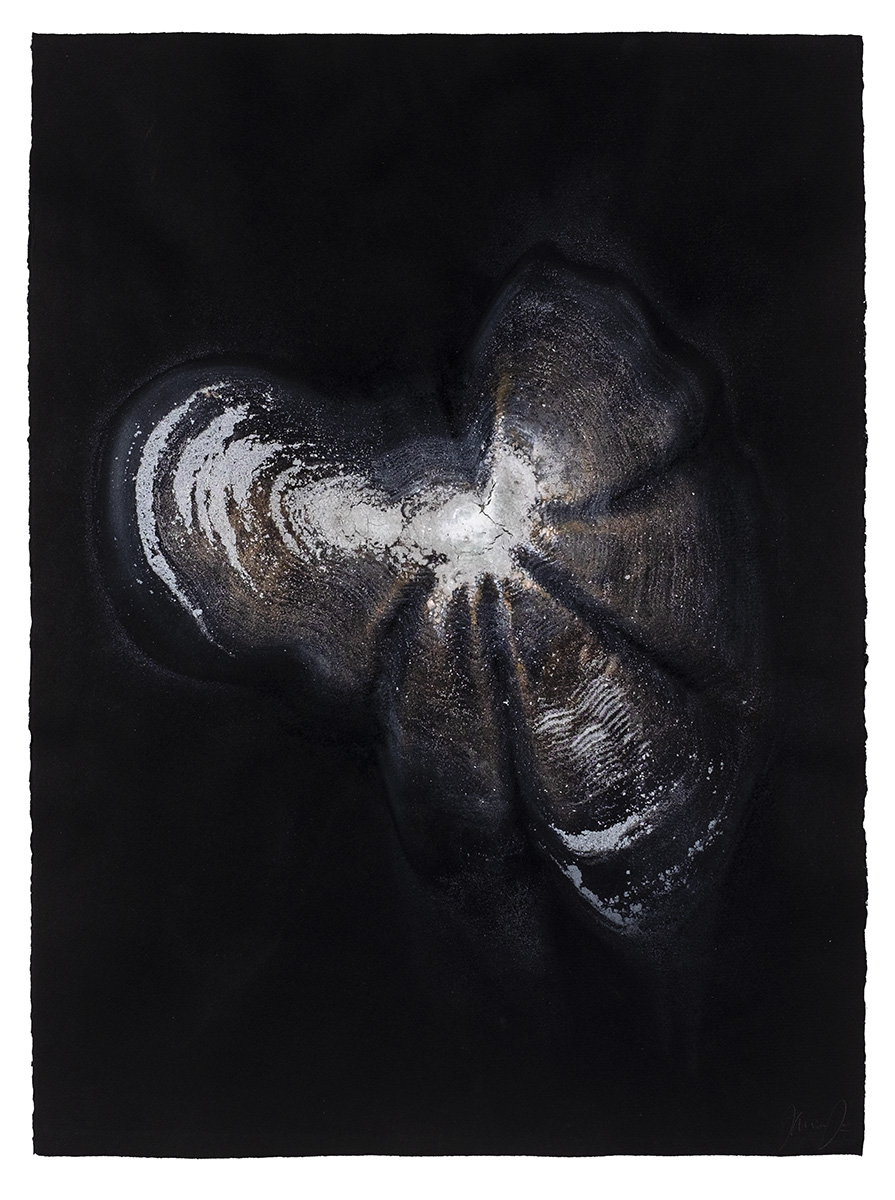 ESTRATOS IV, 2019
Drawing, ink on paper
76 x 56 cm
Collection of contemporary art