Switzerland
Linus Bill
Adrien Horni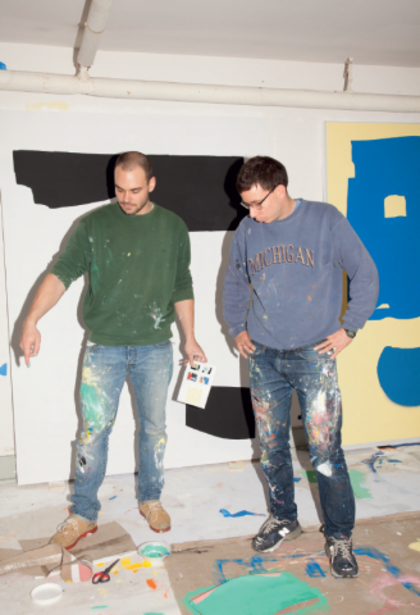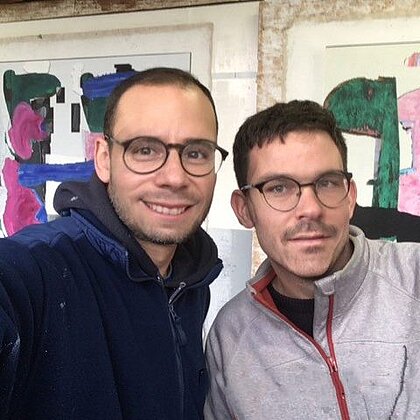 Biography
Both born in 1982, one in Geneva and the other in Jegenstorf (BE), Adrien Horni and Linus Bill live and work in Biel. Horni trained as a graphic designer, Bill as a photographer. Together they form a dynamic duo who, ever since they began working together in 2011, have chosen painting as their medium. Their first works are noteworthy for their aesthetic simplicity, following in the tradition of artists like Ellsworth Kelly and Ray Parker. Over the years, though, their art has developed and become more complex and heterogeneous. This is a deliberate choice, an attempt to distance art-historical references and to elaborate their own distinct vocabulary, one that looks more to the future.
These newer pieces manifest an interaction between digital and painterly visual languages. Winners of the Swiss Art Award in 2013, they have had solo exhibitions in New York (Nathalie Karg Gallery and Swiss Institute), Milan (Istituto Svizzero) and, more recently, in Biel (Pasqu'art Kunsthaus, 2018). They have also taken part in a number of major group shows (Kunsthaus Langenthal, Helmhaus Zürich, Kunsthalle Bern).
About the artworks
Using computer software, Bill and Horni take turns to transform their images and then swap files for the next phase in their collaborative work, in which creative responsibilities are shared equally. It all begins with modest black-and-white formats that they draw, cut up, paste, scan and assemble. These first working images constitute the book Gemälde 2013-2017, which assembles "350 potential canvases" to be made before 2017, the deadline for this pre-catalogue. They then invert the colors, distort the forms and experiment, avoiding any kind of obvious relation to the original source. The surprise effects of the digital process reflect the artists' taste for the unpredictable and the random. The fully realized variants are then transposed into paint and silkscreen on canvas.
Using repetition, alteration and superposition, they demonstrate their refusal of simple, one-way interpretations. Sometimes, it seems these brightly colored fragments of images are there to deter lengthy contemplation. Although the compositions are abstract, one or two pictorial forms do come across somewhat humorously as original creations. They have a sketchy finish and the bright patches of color heighten the sense of presumed fluidity.
Gemälde, p. 93, 2015
Acrylic and silkscreen on canvas
240 x 170 cm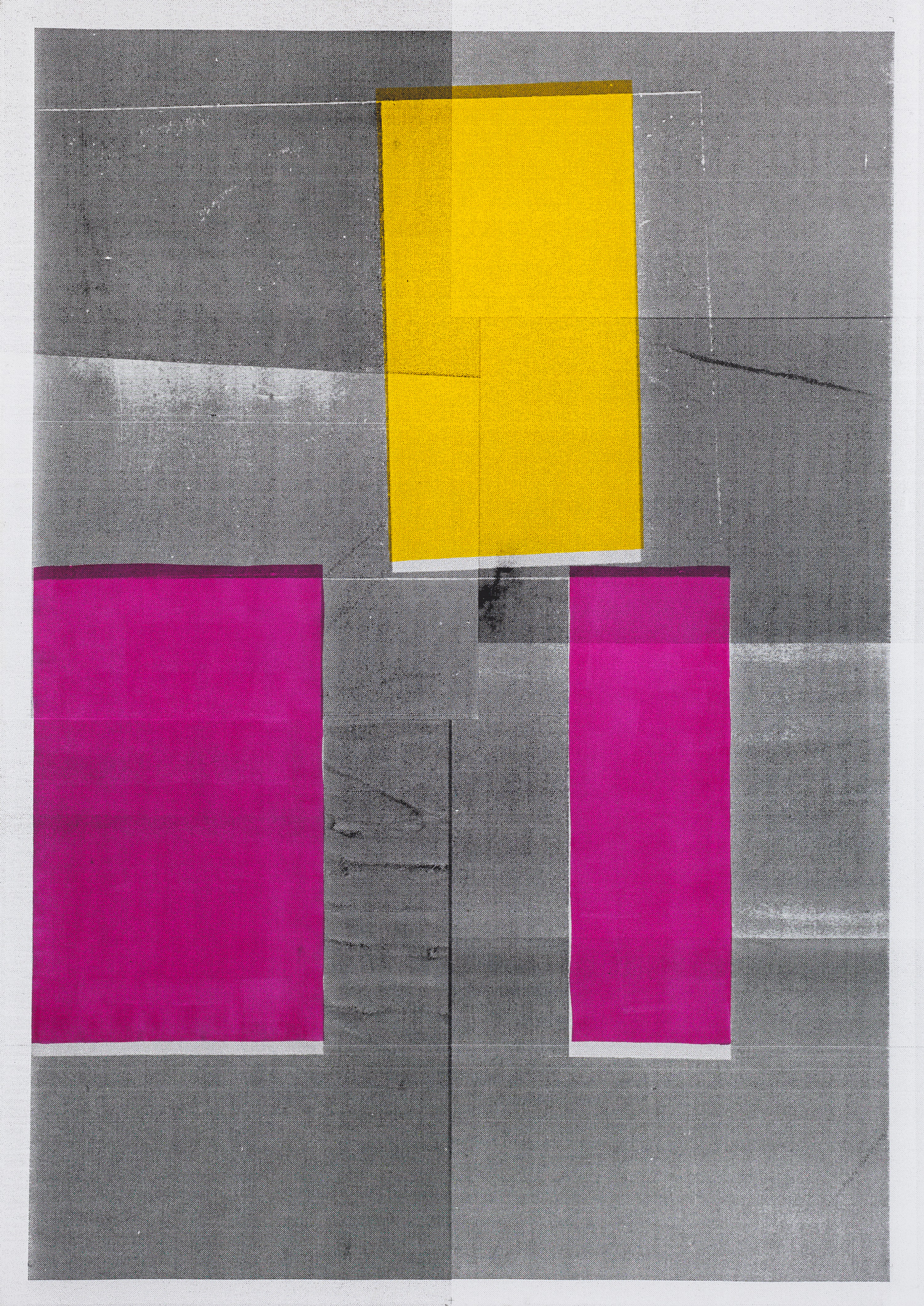 P. 267, 2012
Acrylic and silkscreen on canvas
240 x 170 cm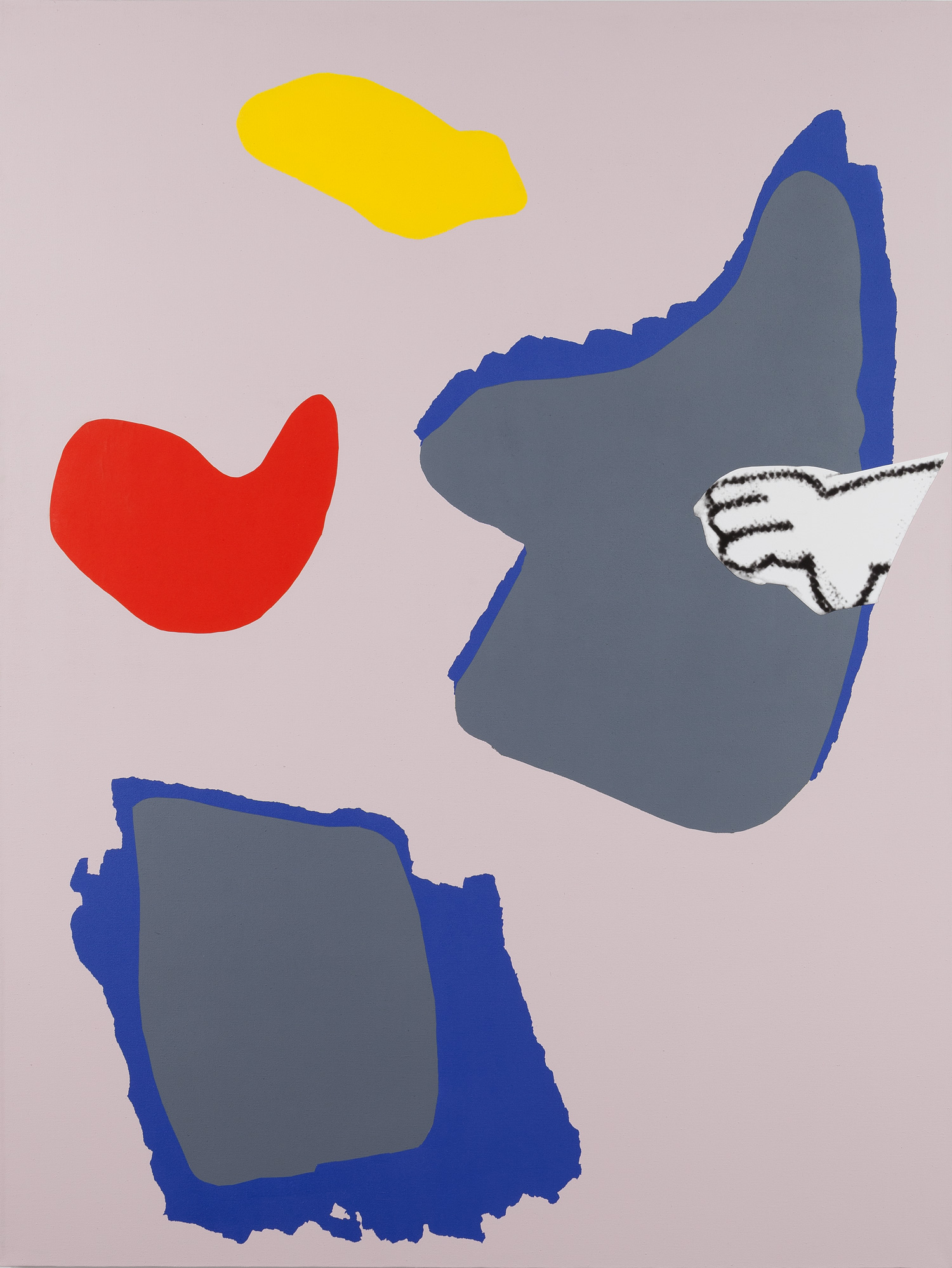 NY p.2 TR, 2014
Acrylic, collage and inkjet printing on canvas
203 x 152 cm
Collection of contemporary art