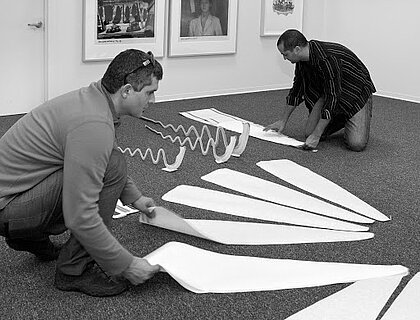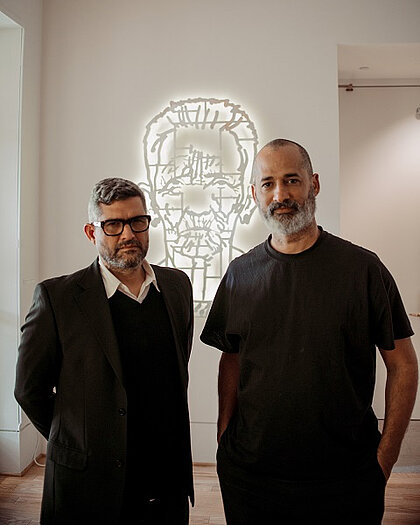 Biography
Los Carpinteros (or "the carpenters," because with art materials in short supply during their studies, they made wood the center of their artmaking) is an artists' collective founded in 1992 in Havana. Originally the collective comprised three Cubans who graduated in 1994 from the Instituto Superior de Arte in Havana, namely, Marco Antonio Castillo Valdés (born in 1971 in Camaguey), Dagoberto Rodríguez Sánchez (born in 1969 in Caibarién, Las Villas), and Alexandre Arrechea Jesús Zambrano (born in 1970 in Trinidad, Las Villas), and was first active when the three members were studying art.
In 2003, it was reduced to the duo of Valdés-Sánchez. Both live and work in Havana (Cuba) and Madrid, especially when realizing works that cannot be undertaken in their native country. Works by Los Carpinteros can be seen in numerous private and public collections, including the Museum of Contemporary Art in Los Angeles, MoMA in New York, the Tate Gallery in London, the Museo Nacional de Bellas Artes in Havana, the Museo Nacional Centro de Arte Reina Sofía in Madrid, and the Museum of Fine Arts in Houston. The two have shown their work in Cuba, Europe, and North America, and have been awarded numerous prizes.
About the artworks
Sculptures, installations, or performances that feature videos and drawings heightened with watercolours – the mostly three-dimensional works of the Los Carpinteros collective seek to understand and question the functional aspect of architecture and design, as well as common objects encountered in daily life. Flouting the laws of nature – the buildings they dream up may appear as small as a piece of furniture and the tools as big as brick towers – the duo's pieces occupy an ambiguous area between conceptualism, activism, and formalism. Despite an occasionally light, comic appearance at first, the pieces they devise usually take on a critical, even political slant. This dichotomy allows the two artists to scrutinize the connection between art and society, form and function, the practical side and superficiality.
Experiencing the sites or objects they create is a byword for them. And the watercolours they produce are meant to be understood as architectural plans for elaborate constructions. Heightened with delicate tints, they offer a palette of possibilities and inspirations for producing future pieces, although some remain solely as preparatory and imaginary sketches. Regardless of what they are meant to become, however, they make it possible to open up the discussion and our thinking about the built world, and verify once again the space that exists "between the functional and the nonfunctional."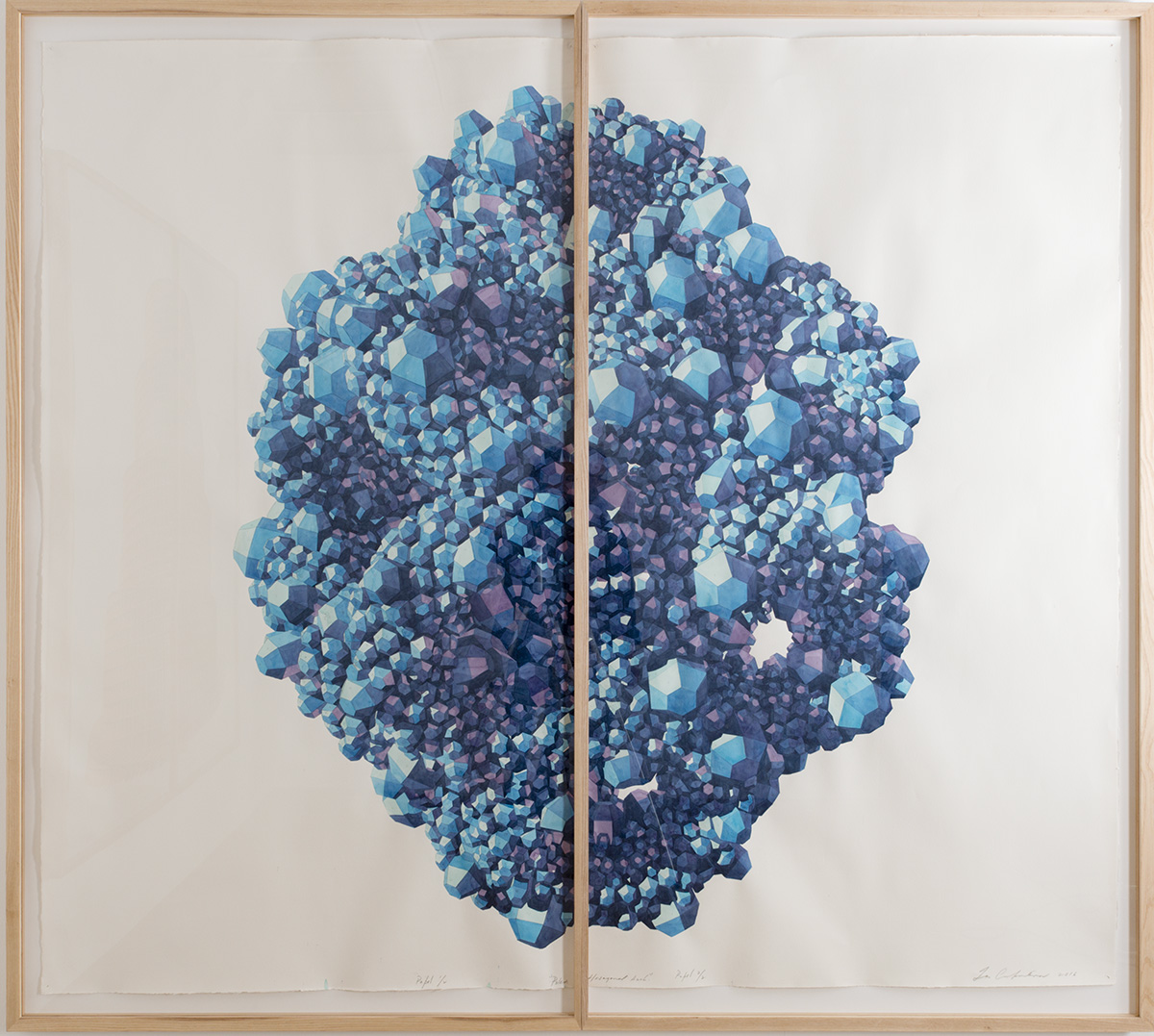 Polen Hexagonal Azul, 2016
Watercolour on paper
214.5 x 243 cm
Collection of contemporary art