Biography
Born in 1941 in Büren an der Aare, Markus Raetz grew up in the canton of Bern. After working for two years as a schoolteacher, he began his career as an independent artist in 1963. Apart from two stays elsewhere - one of four years in Amsterdam, the other of three years in Carona in Ticino - and regular trips to the South of France, he spends all his time in Bern.
He has had numerous group and solo exhibitions - Musée d'Art Moderne et Contemporain, Geneva, 2011; Kunstmuseum Bern, 2014; Museo d'arte della Svizzera Italiana, Lugano, 2016, to name but a few - and has participated three times in the international Documenta exhibition in Kassel (editions 4, 5 and 7). His works are collected by leading Swiss and European institutions.
About the artworks
Since the mid-1960s, Markus Raetz has been developing a body of work centered on the question of perception and language that reveals the relative nature of reality. In this he echoes some of his favorite writers: Robert Walser, Raymond Roussel and Lawrence Sterne. He uses words, natural materials such as twigs, leaves from a tree, metal, and cardboard to develop a poetic universe whose recurring themes are those of the human figure and the landscape. On his travels, as in his studio, he is constantly creating. Drawing is his primary mode of action, feeding his intuitive and optical research. His interest in anamorphosis - a process that distorts the representation of objects in relation to the rules of ordinary perspective - has given rise to devices that, in order to be fully apprehended, get the viewer moving, forcing them to move around the piece.
As for the lightweight assemblies such as the mobiles, they are among the pieces that highlight an unstable, fluid universe which never ceases to recompose itself, similar to the fleeting and dynamic relationship to the world via the variety of possible perceptions. From one form to another, from hesitation to obviousness, from fragment to whole, Raetz is fascinated by the transition from one dimension to another, from the second to the third, from the third to the fourth, and by its metaphysical implications. His entire body of work is committed to demonstrating how easily our gaze is deceived and how easily it can take one point of view as the only truth, when there are countless others. In Geneva, in the public domain, his installation Oui-Non (2000) reads sometimes "yes" and sometimes "no," even though it is the same three metallic twists that write what we see differently depending on the angle of vision adopted.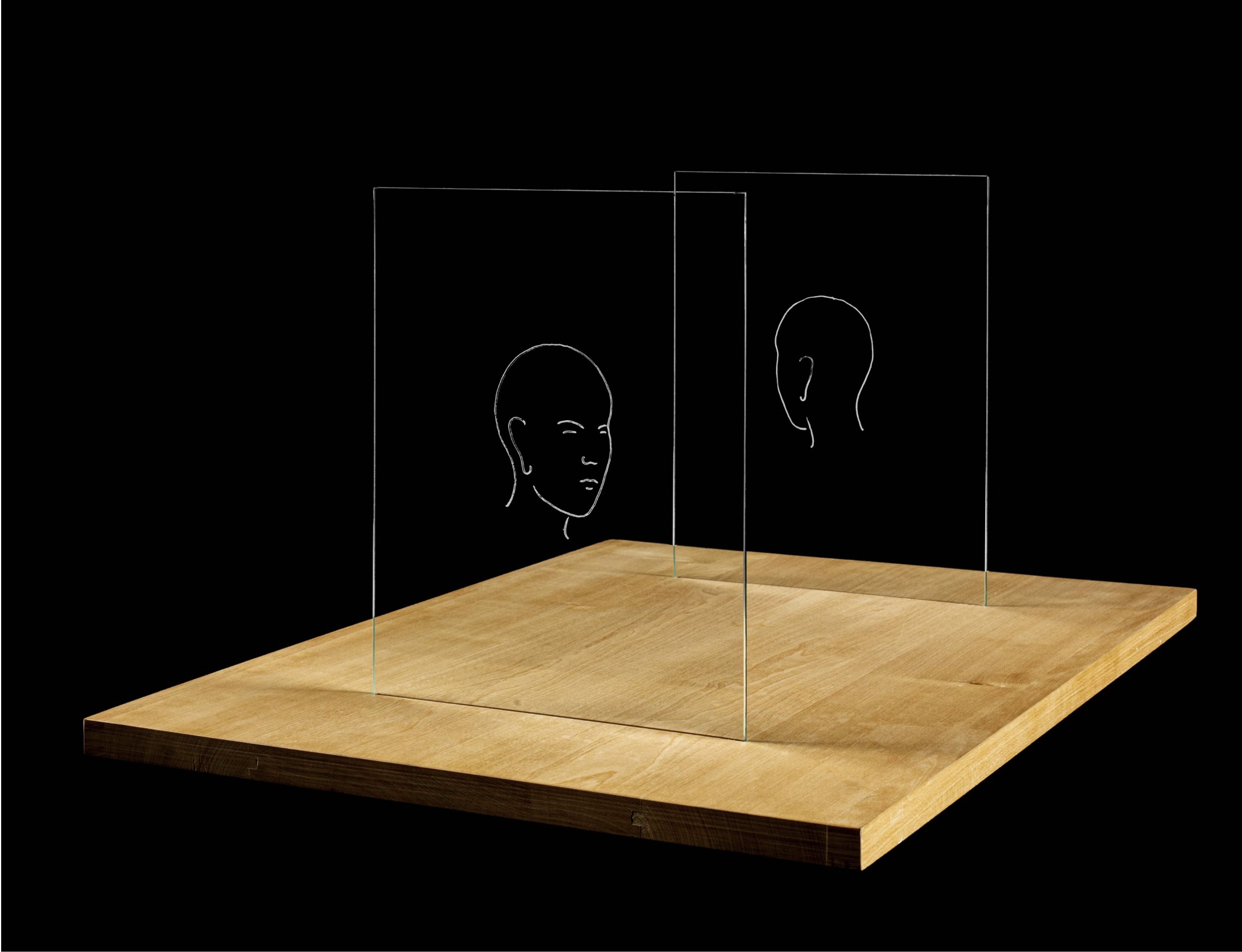 Zwei Köpfe – NOI, 1978-1980
Two etched glasses on maple base
56 x 42 x 26 cm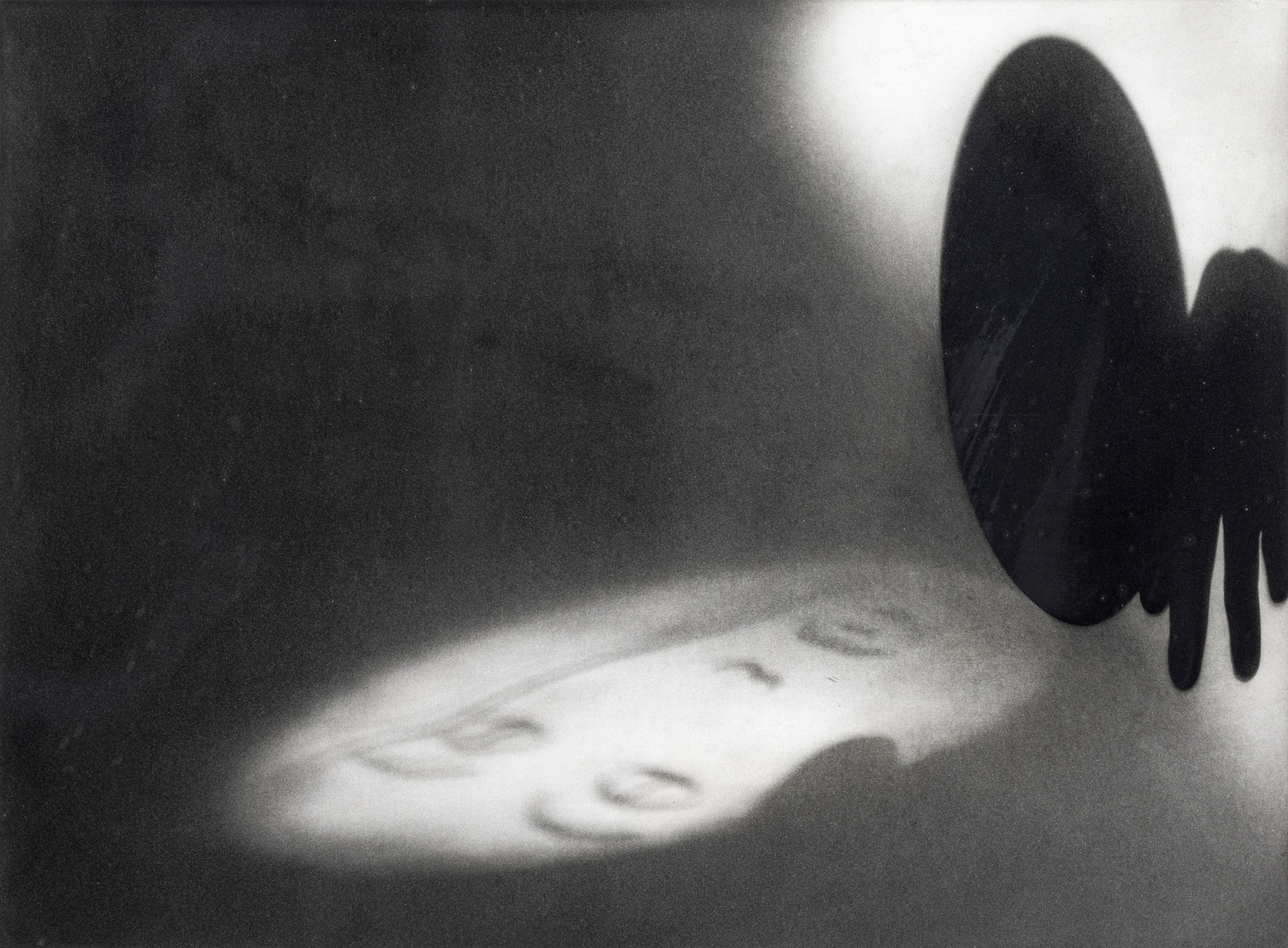 Reflexion I
Rotogravure printing
Ed. 32/35
48 x 65 cm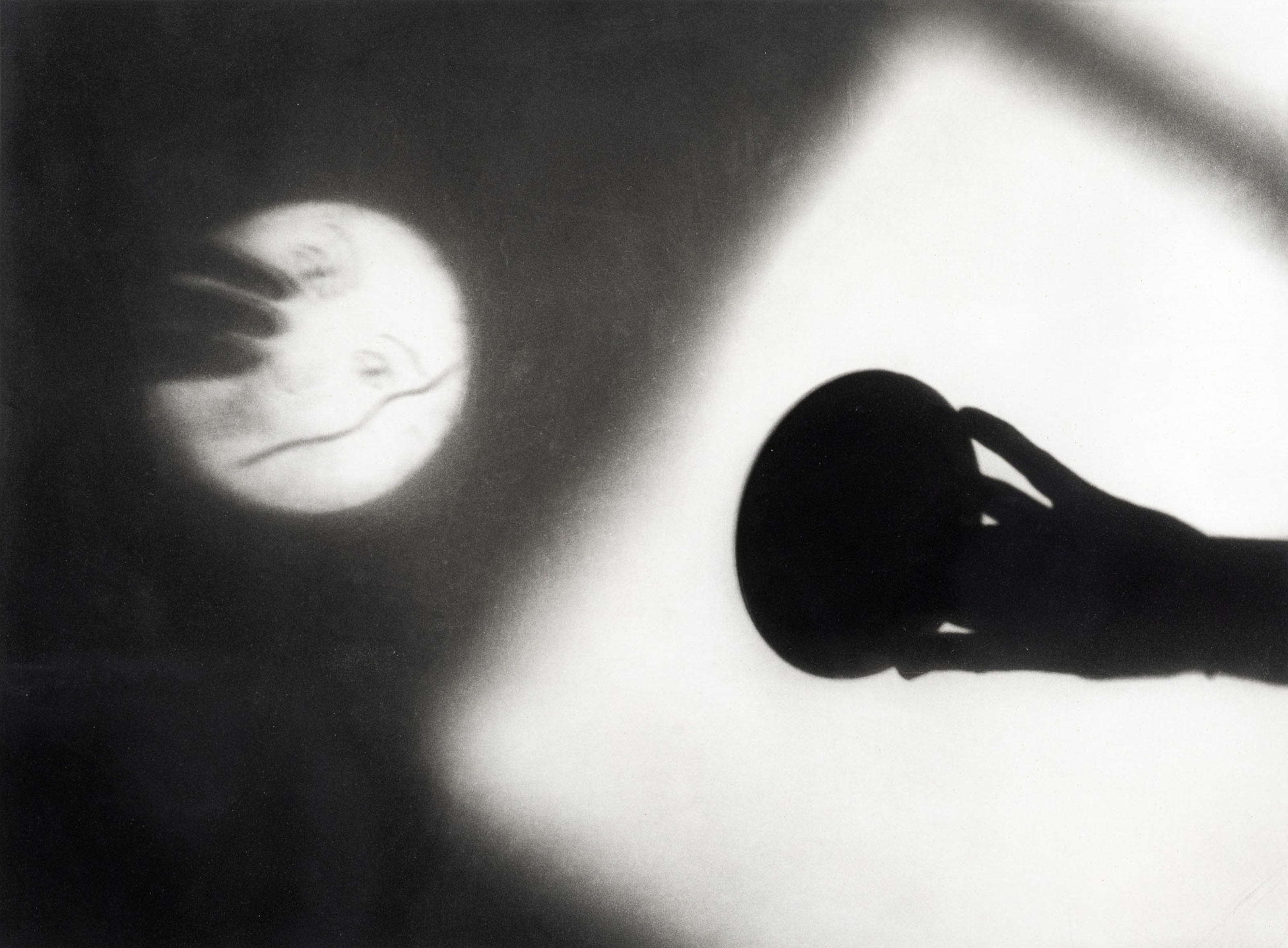 Reflexion II
Rotogravure printing
Ed. 32/35
48 x 65 cm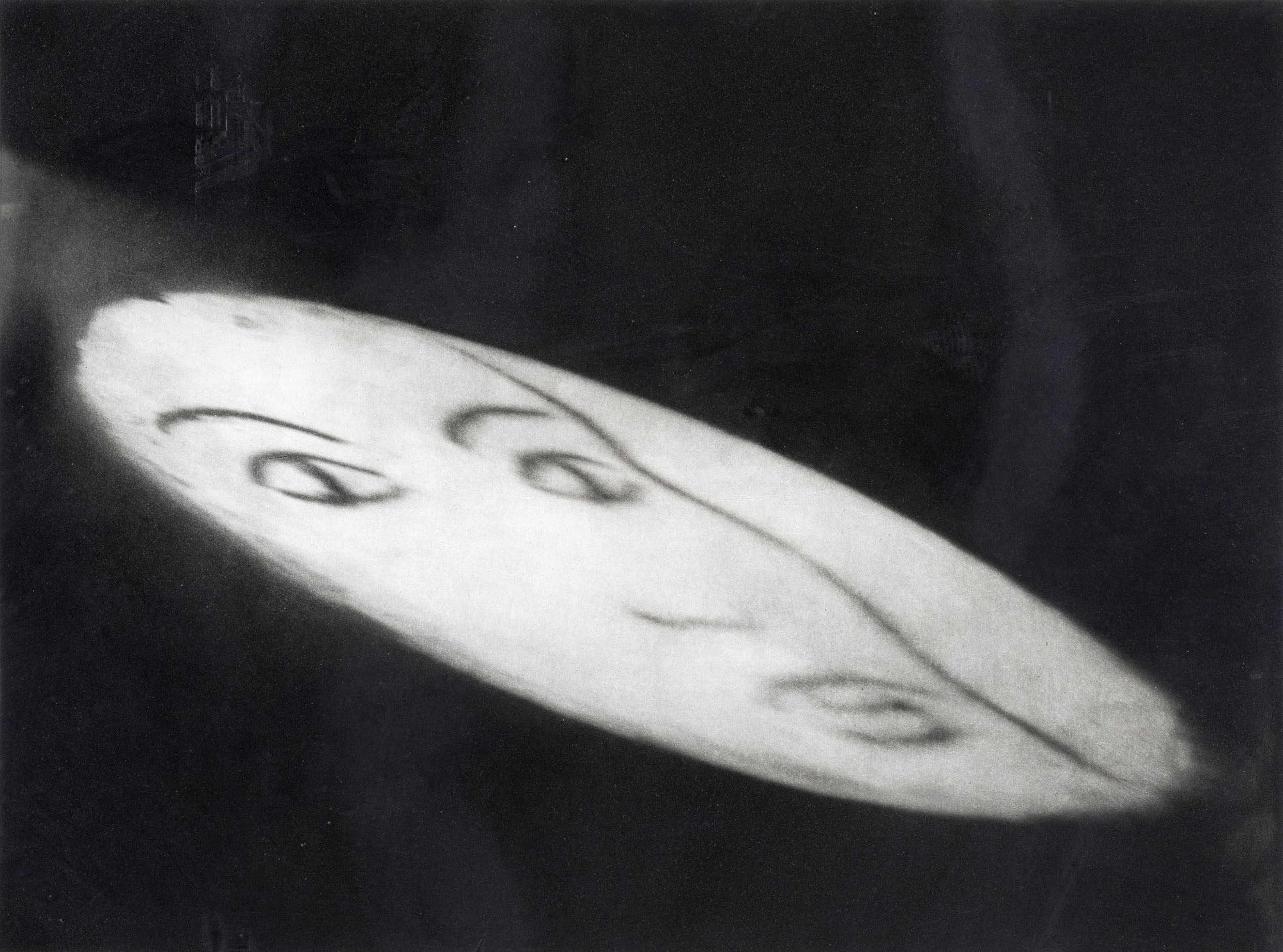 Reflexion III
Rotogravure printing
Ed. 32/35
48 x 65 cm
Collection of contemporary art