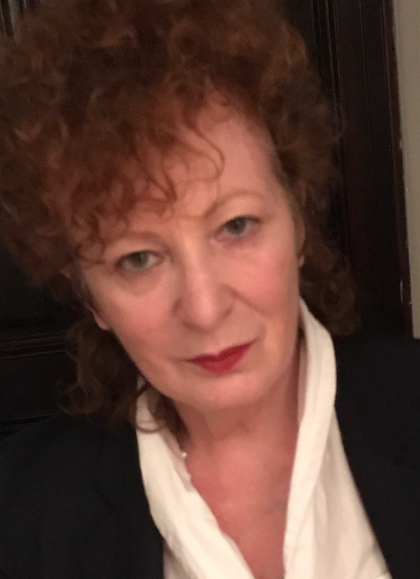 Biography
Nancy "Nan" Goldin was born in Washington, D.C. in 1953. The youngest of four children, she admired her rebellious and troubled older sister whose tragic suicide at the age of 19 left a permanent emotional mark on her. Nan was sent to an alternative free school where, instead of a formal education, she was given a camera. She learned about photography reading stolen French and Italian Vogue magazines and got on track with her lifelong theme after seeing Larry Clark's book Tulsa, a chronicle of wayward young people. She graduated from the School of the Museum of Fine Arts of Boston in 1977 and moved to New York, where she lived and worked until 2001, when she moved to Paris. She now lives between New York and Berlin.
Her work has been the subject of two major touring retrospectives: one organized in 1996 by the Whitney Museum of American Art and the other, in 2001, by the Centre Pompidou, Paris, and Whitechapel Art Gallery, London. Between 2016 and 2017, her quintessential installation The Ballad of Sexual Dependency was shown at the MoMa, Museo di Fotografia Contemporanea in Milan and the Musée de l'Elysée in Lausanne. She received the Medal of the City of Paris in 2004; the award of Commandeur des Arts et des Lettres, in 2006; the Hasselblad Award in 2007 and the Edward MacDowell Medal in 2012.
About the artworks
Since the age of 15, when she first possessed a camera, Nan Goldin has relentlessly documented her life and the life of her friends. While living in Boston, she "fell in with the drag queens" and set out to photograph them with respect and love, to show them as a third gender and certainly not as men. Her opus magna is The Ballad of Sexual Dependency, a slideshow originally screened for her friends in a New York nightclub in 1979, which now comprises over 900 slides set to the music of the Velvet Underground, James Brown and Nina Simone among others. It portrays her friends from the lower east side-addicts, hustlers, transvestites and prostitutes-pursuing their dissolute lives. It was first exhibited at the Whitney Museum of American Art in 1985 and Aperture published the book in 1986, propelling Nan Goldin to fame beyond her familiar circle.
This publication defined the "snapshot style" as most images were flash-lit and shot in saturated colours, as Goldin didn't care much for technique. Her work is best experienced as an installation in her trademark slideshows. She has been constantly re-editing and revising The Ballad, while creating numerous other projects and books faithful to her theme of predilection.
In 2004, she presented a new installation, Sisters, Saints and Sibyls, which is a tribute to her sister Barbara and to all rebellious women struggling to survive in society. Her latest book, Eden and after, published in 2014, surprisingly portrays childhood in over 300 photographs taken over a 25-year span; an intimate and moving work that reveals a different facet of the artist's life-long journey.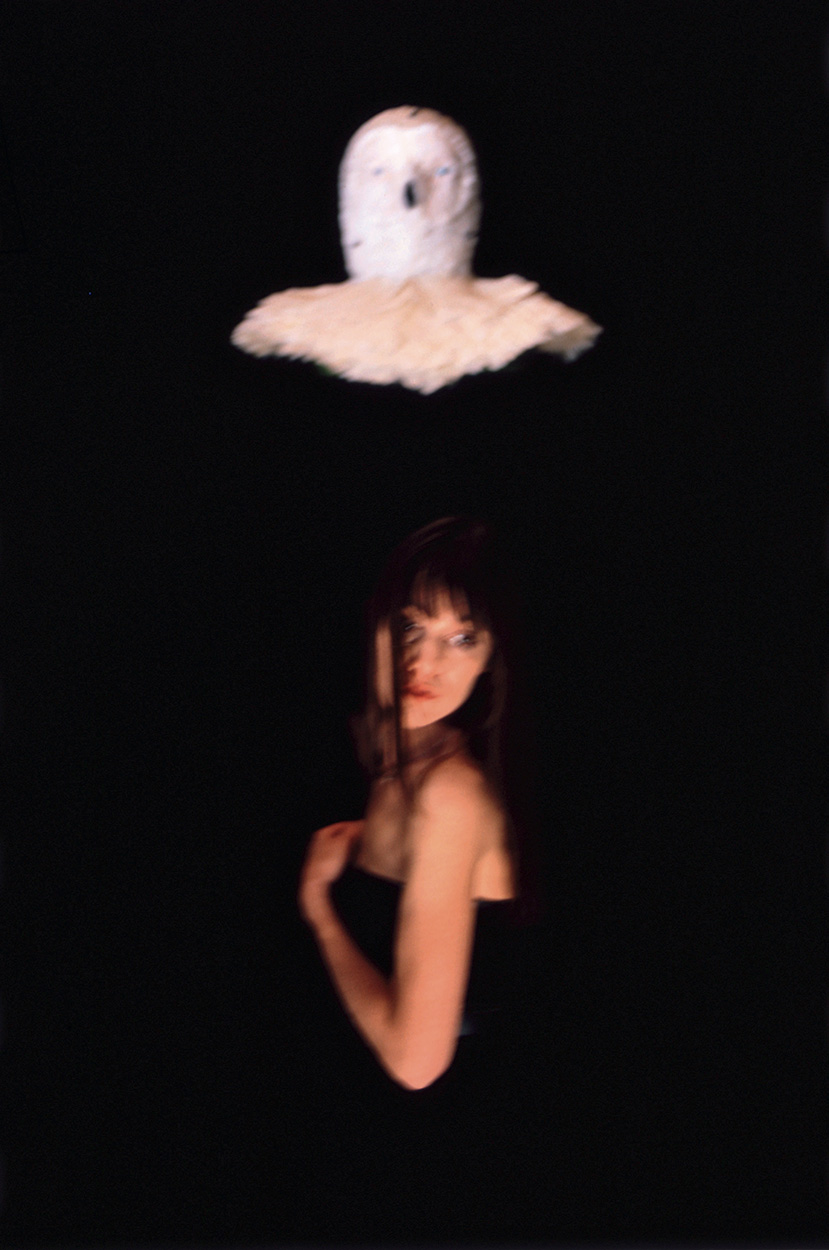 CHARLOTTE GAINSBOURG WITH THE OWL, Musée de la Chasse, Paris, 2008
C-print mounted on dibond
Ed. 3/15
101.6 x 69.5 cm
LOU IN BLUE, Paris, 2008
C-print mounted on dibond
Ed. 2/15
101.6 x 69.5 cm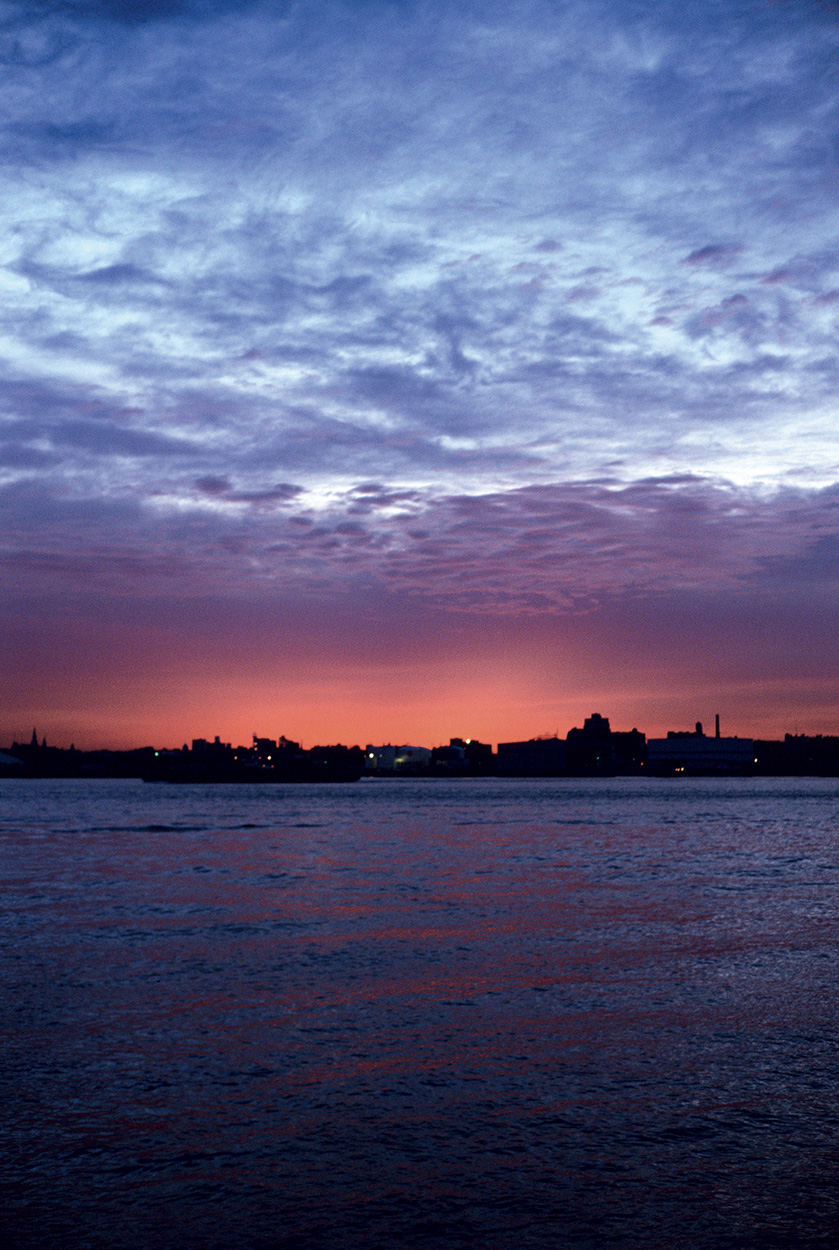 DAWN OVER BROOKLYN, NY, 2006
C-print mounted on dibond
Ed. 1/3
152.4 x 101.6 cm
Collection of contemporary art