Biography
Not Vital was born in 1948 in Sent, a small village in the Lower Engadin part of the Grisons (Graubünden) where he spent his childhood. Not Vital is not an invented artistic moniker but the Romansh name passed down by his family over several centuries. Not Vital studied at the Centre Universitaire Expérimental in Vincennes and continued as an autodidact, notably during a stay in Rome. Since then he has travelled on every continent, setting up studios in New York, Lucca, Beijing and Agadez.
His work featured in the Venice Biennale in 2001 and has been seen in museums and galleries around the world. In 2010 he won the Swiss graphic art prize (Stiftung für die Graphische Kunst in der Schweiz). In 2016 Not Vital had a major exhibition in the Yorkshire Sculpture Park. He divides his time between several cities around the world.
About the artworks
A real artistic polymath, Not Vital expresses himself in several mediums (sculpture, drawing painting and prints) and in work that is constantly evolving. Making frequent use of materials such as gold, silver, stone, aluminum or steel in their unadulterated form, his pieces are often pared down, their colors—white, black or gray—plain and immaculate.
A tireless nomad, the artist travels the world looking for new emotions, for spectacular viewpoints and strong sensations, always working in collaboration with the local people. Crafts, reflected for example in his use of silver or marble, constitute the natural link that allows Not Vital to express his respect and attachment for foreign cultures, but also for fragile artistic forms that are threatened with extinction. Nature and human beings in relation to their environment are the guiding thread of his subtle, poetic art, recurring either as its theme or material or as the inspiration of his works. Not Vital's rural Swiss roots are another leitmotiv, and in particular his home village, a hamlet surrounded by mountains, animals and legends. Often spiked with a zest of humor, his creations deploy his rich figurative repertoire. These are works to dream on. Not Vital has also reproduced cowpats humorously recalling his Swiss pastoral origins or enclosed glass sculptures from Murano in false snow.
Not Vital has built houses on several different cantons, simply as places from which to admire the dusk or dawn. In 2003 he inaugurated the Fundaziun Not Vital in Ardez, in Engadin, dedicated to promoting Romansh culture and cultural exchange. He also keeps a collection of artworks there as well as a sizeable library of books in Romansh from the 17th and 18th centuries. Another creation is a sculpture park, the Not dal Mot, in the village of Sent, which is crisscrossed with promenades leading to huts and dreamlike constructions recalling the artist's childhood and inviting visitors to enter its playful spirit while giving their own imaginations free rein.
Representations of heads are a recurrent aspect of his practice. Shortly after opening his studio in the northeastern part of Beijing in 2008, he made a series of painted portraits that would later lead to a set of sculptures. Taking people from his immediate environment as his models, he produced minimal, monochrome black likenesses of their faces. These are echoed in his sculpted heads, even if the latter are given a smooth, shiny surface conducive to the play of reflections. The result strikes a fine balance between individuality, summed up in a few features, and a universality that, because of the pared-down form of the portraits, expresses authority and silence.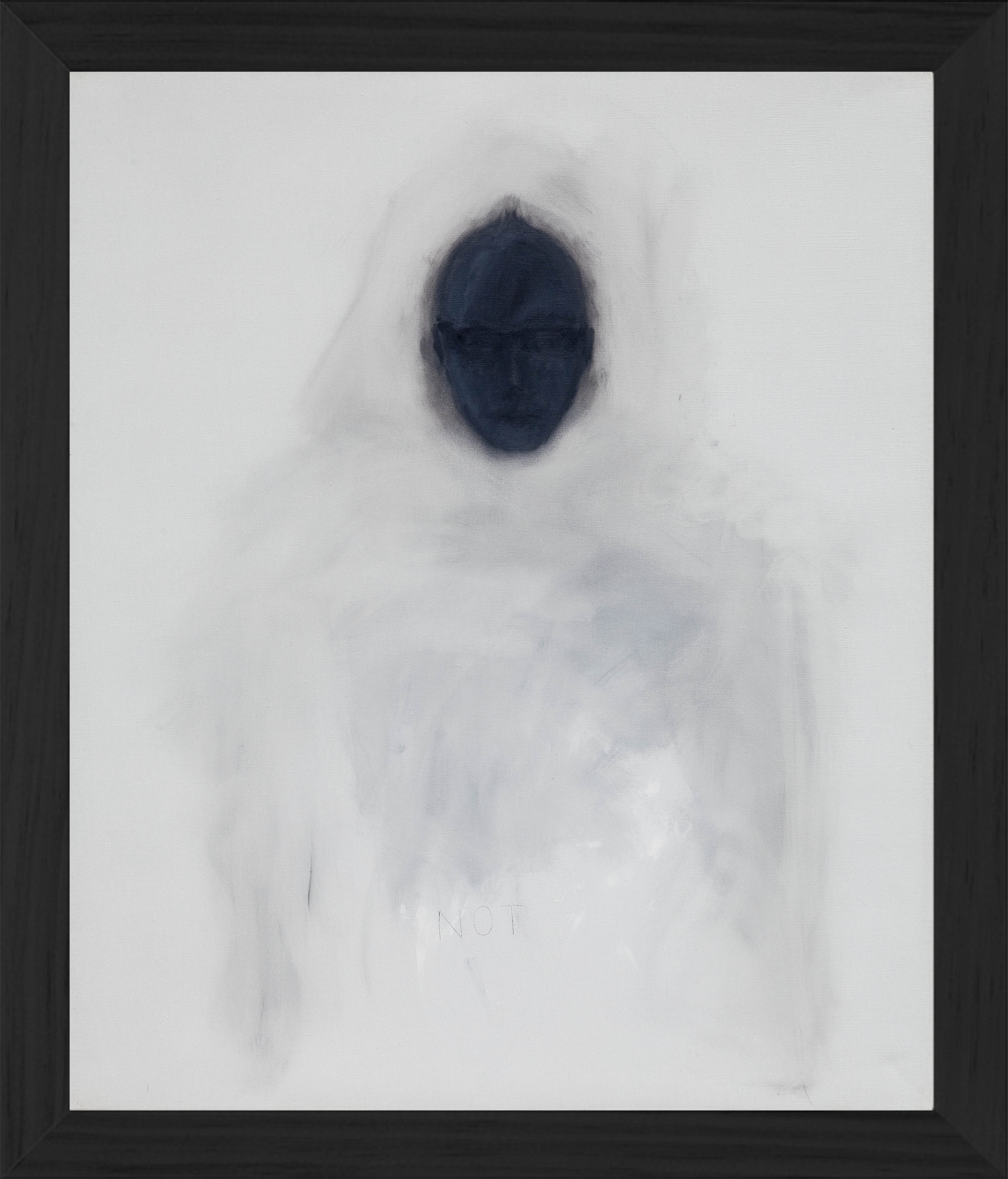 Self Portrait, 2013
Oil on canvas
138 x 118 x 8 cm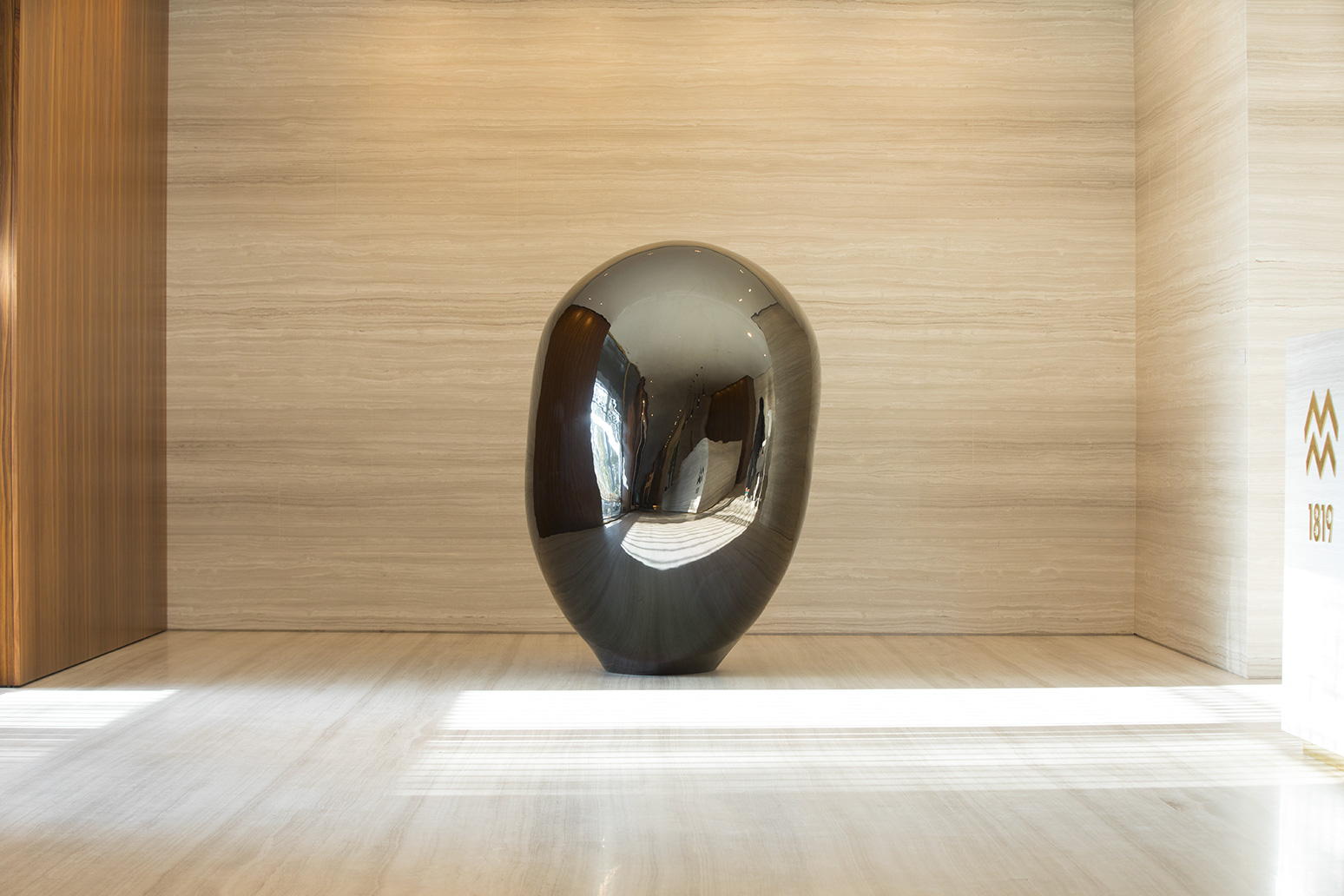 Head 4, 2013
Stainless steel with PVD coating
Ed. 1/3
163 x 130 x 115 cm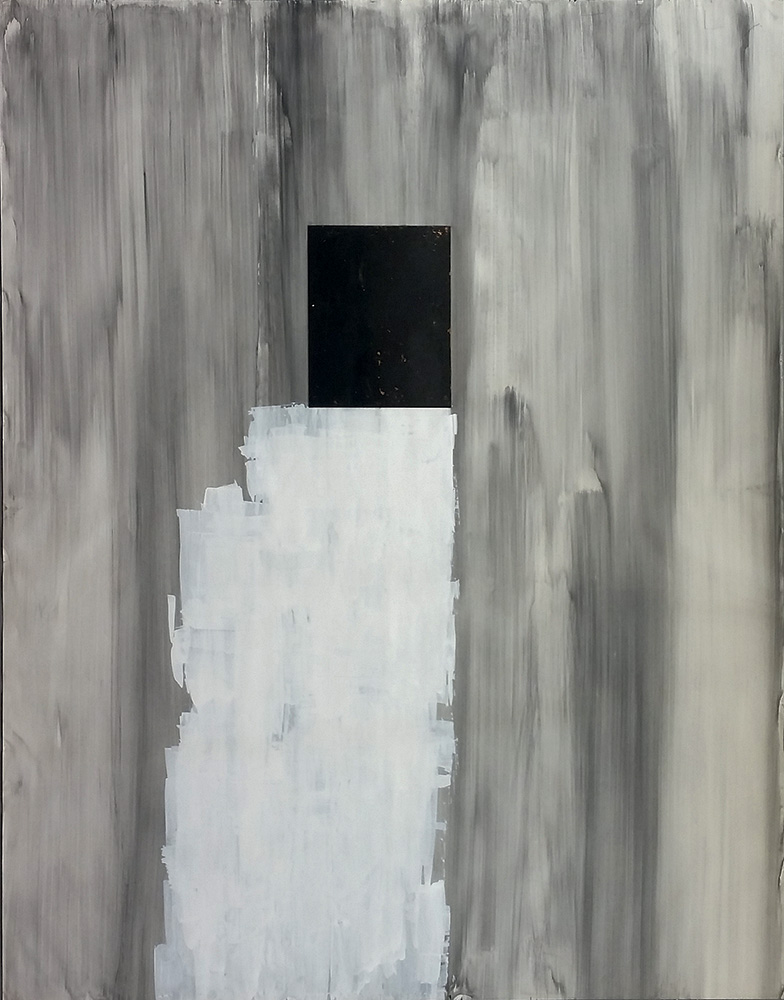 Tower, 1987
Mixed media on paper
196 x 152.5 cm
Whirling Derviches, 1989
Acrylic on paper
196 x 152.5 cm
Collection of contemporary art