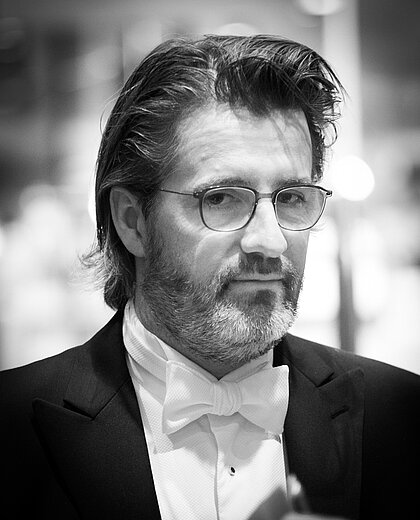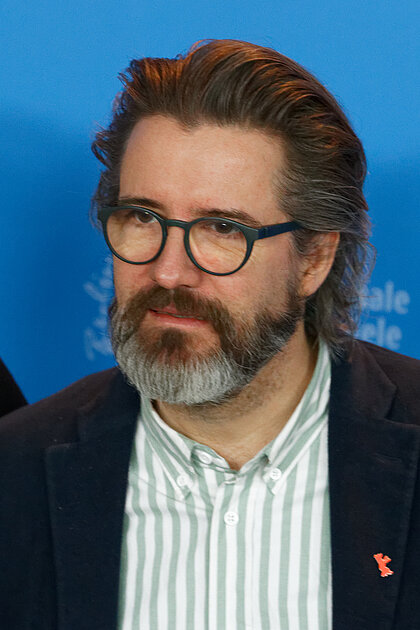 Biography
Olafur Eliasson was born in 1967 in Copenhagen. He studied at the Royal Danish Academy of Fine Art from 1989 to 1995 and then moved to Berlin where he founded the Studio Olafur Eliasson, which now counts over 75 collaborators – architects, specialised technicians, programmers, art historians, archivists and cooks. In 2002, the Musée d'Art Moderne of the city of Paris offered him his first important exhibition. In 2003, he became widely reknown thanks to The Weather Project, his large-scale installation in the Turbine Hall of the Tate Modern in London.
The same year, he represented Denmark at the Venice Biennale. In 2007, he received the Joan Miró award, and the San Francisco Museum of Modern Art organised an important solo exhibition which travelled until 2010 to various venues including the Museum of Modern Art in New York. At the end of 2014, the new Fondation Louis Vuitton was inaugurated with one of his shows. Recent exhibitions of his work were held at the Moderna Museet in Stockholm in 2016, the Museum of Contemporary Art of Montreal in 2017 and the Marciano Art Foundation in Los Angeles in 2018. He lives and works in Copenhagen and Berlin.
About the artworks
Olafur Eliasson's media of predilection are installations, photography, film, sculpture and painting. His practice is not limited by the confines of exhibition spaces and often engages the broader public sphere. Nature, its power and effects, is a prominent theme. The artist is particularly interested by the effects of light, water, pressure, temperature, meteorological variations and the interferences these elements have with the human condition. The spectator, coming in contact with his artworks, becomes entirely part of the live process of his creations. The artworks undertake visual effects, movements, changes in colours, forms and lights that inevitably affect the spectator and transform a passive relation into a full-fledged interaction. Thus Olafur Eliasson confronts natural phenomena in the city as in his installation titled New York City Waterfalls of 2008 or in the closed spaces of museums and galleries as in his projections imitating the sun or total void. By reproducing nature with visibly explicit and man-made means, he seeks to capture the power nature exercises on the viewer within these unusual settings.
The artist uses mechanisms of perception while still exploring other forms of understanding such as neurology and psychology. Strongly influenced by Iceland, the native country of his parents, Olafur Eliasson draws on the land of his origins in his art: its volcanoes, its mysterious, wild and lunar universe, the beauty of its landscape flirting with an inhospitable aridity, its infinite poetry. As a professor at the Berlin University of the Arts, Eliasson led from 2009 to 2014 the Institut für Raumexperimente (Institute for Spatial Experiments), a five-year experimental programme in arts education, whose approach is similar to his studio practice. Generous, enthusiastic and surprising, Olafur Eliasson will keep enlightening us with many spectacular and sensitive artworks.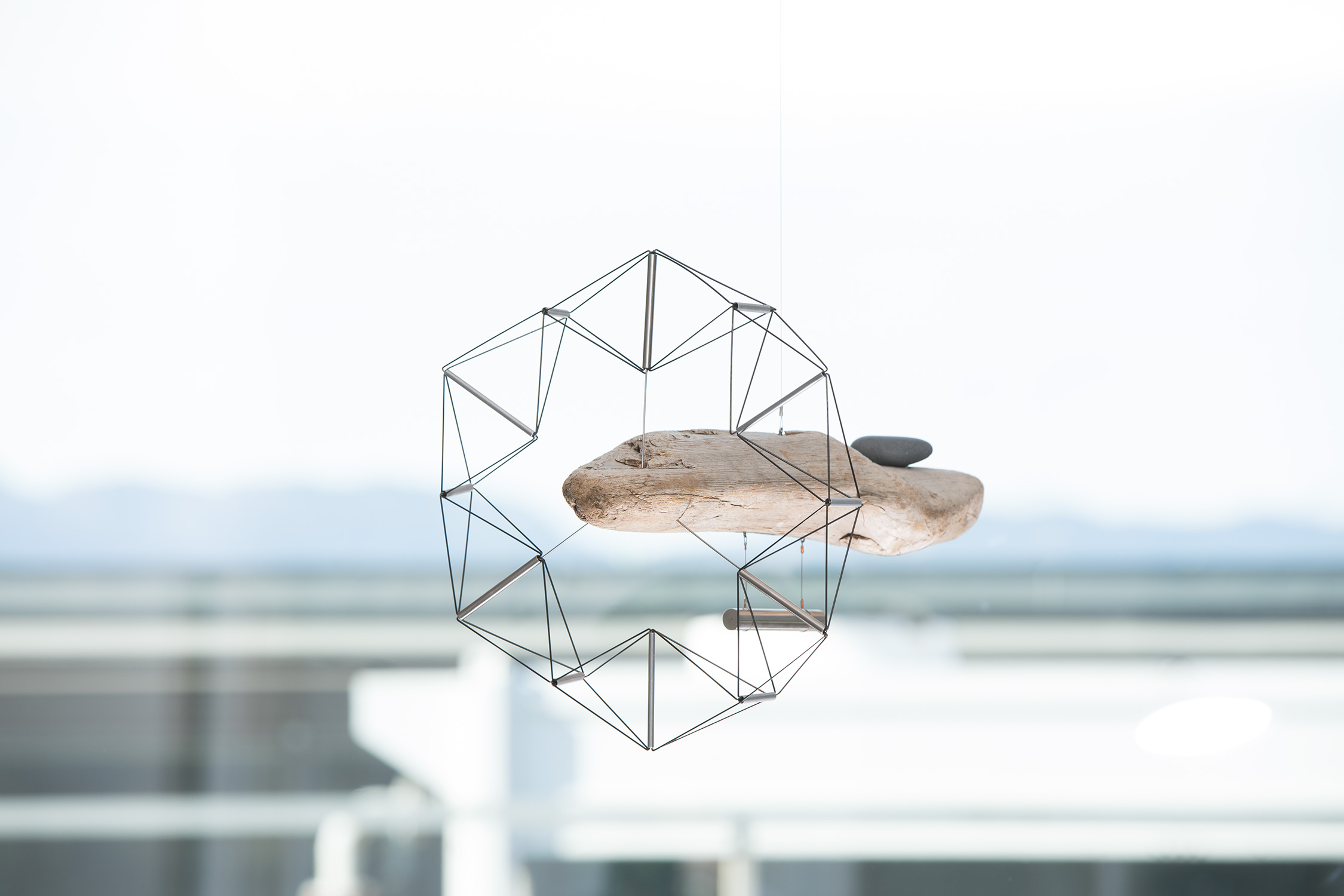 Lucky stone compass, 2018
Driftwood, stone, magnet, aluminum, steel, wire
34 x 30.5 x 48 cm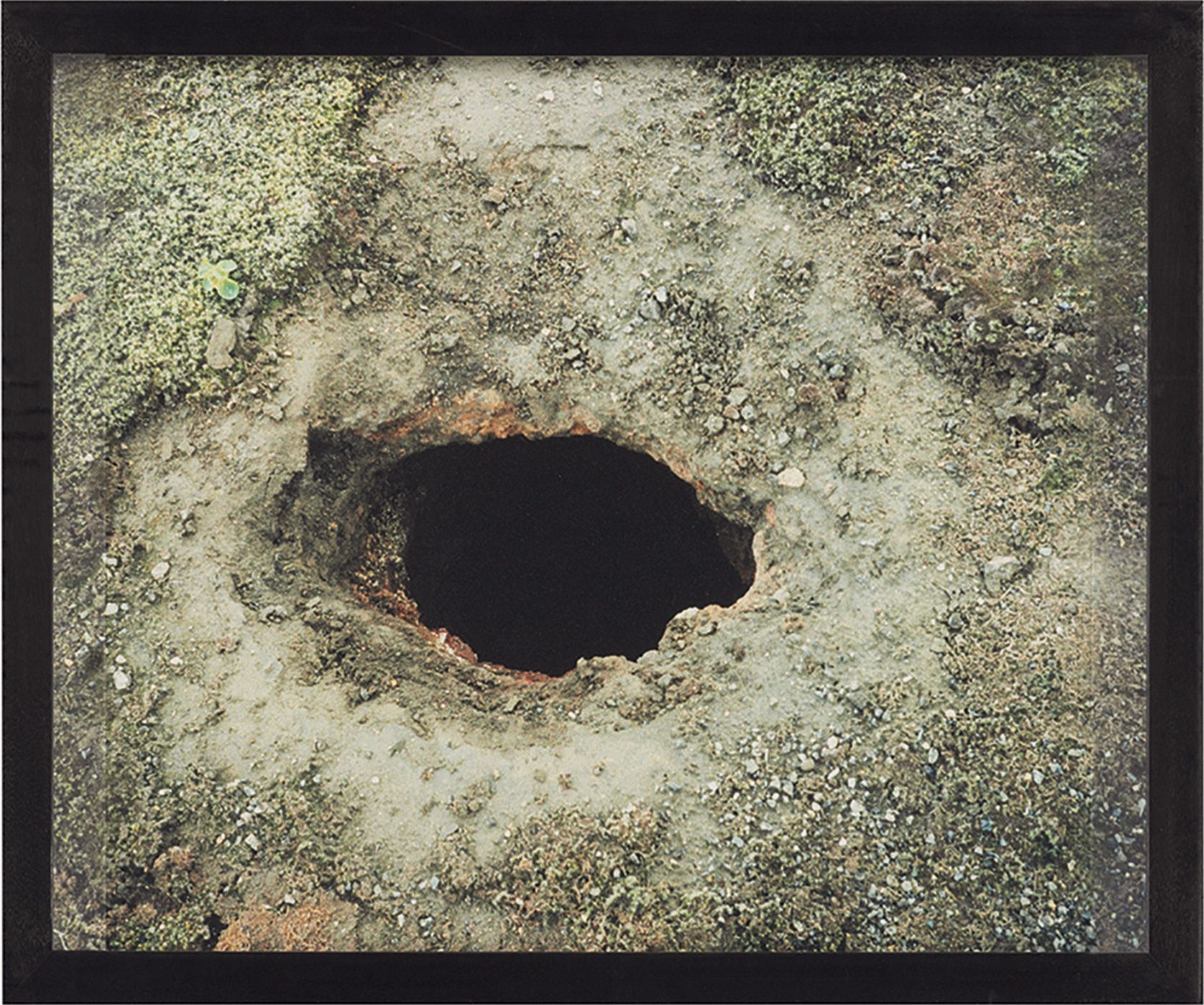 THE HOLE SERIES, 1997
Colour coupler prints in artist's frame
Ed. of 3 + 1AP (this work is the AP)
15 parts, each 27.9 x 34.3 cm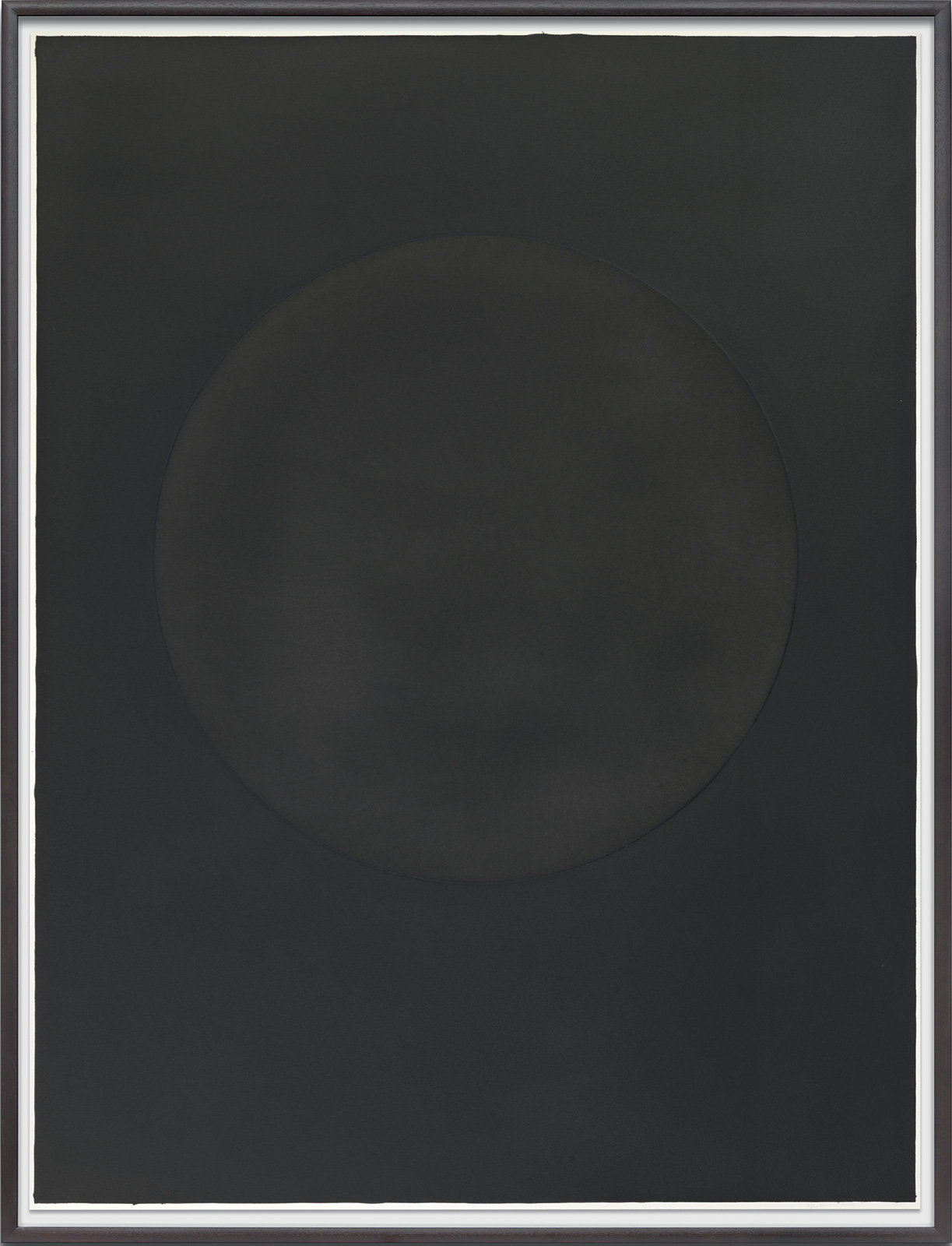 THE EIGHTEEN MOONS IN PENUMBRA (#6), 2014
India ink and pencil on paper
145.2 x 110.3 cm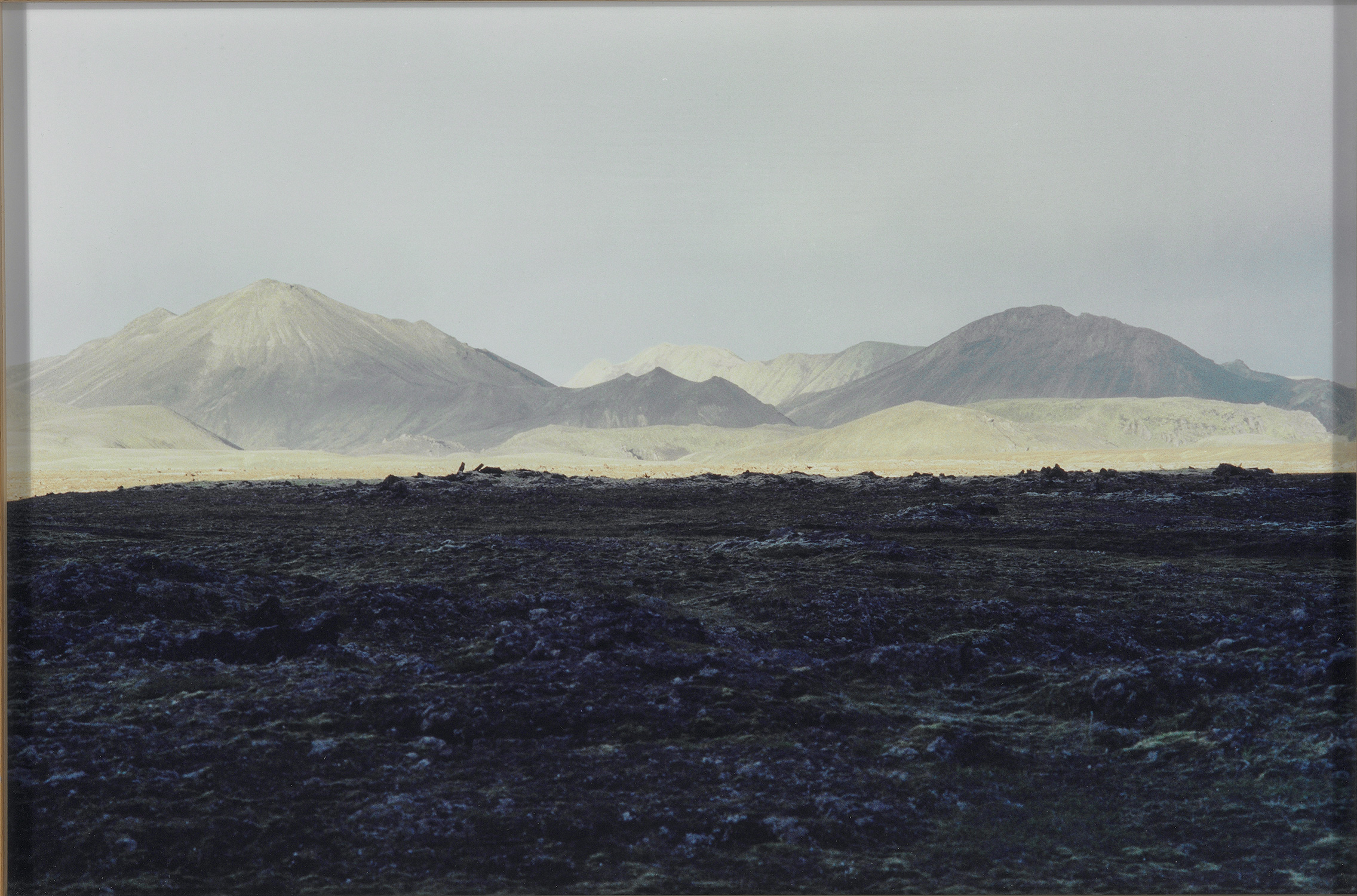 THE LANDSCAPE SERIES, 1997
C-print
Artist's proof
39 x 59 cm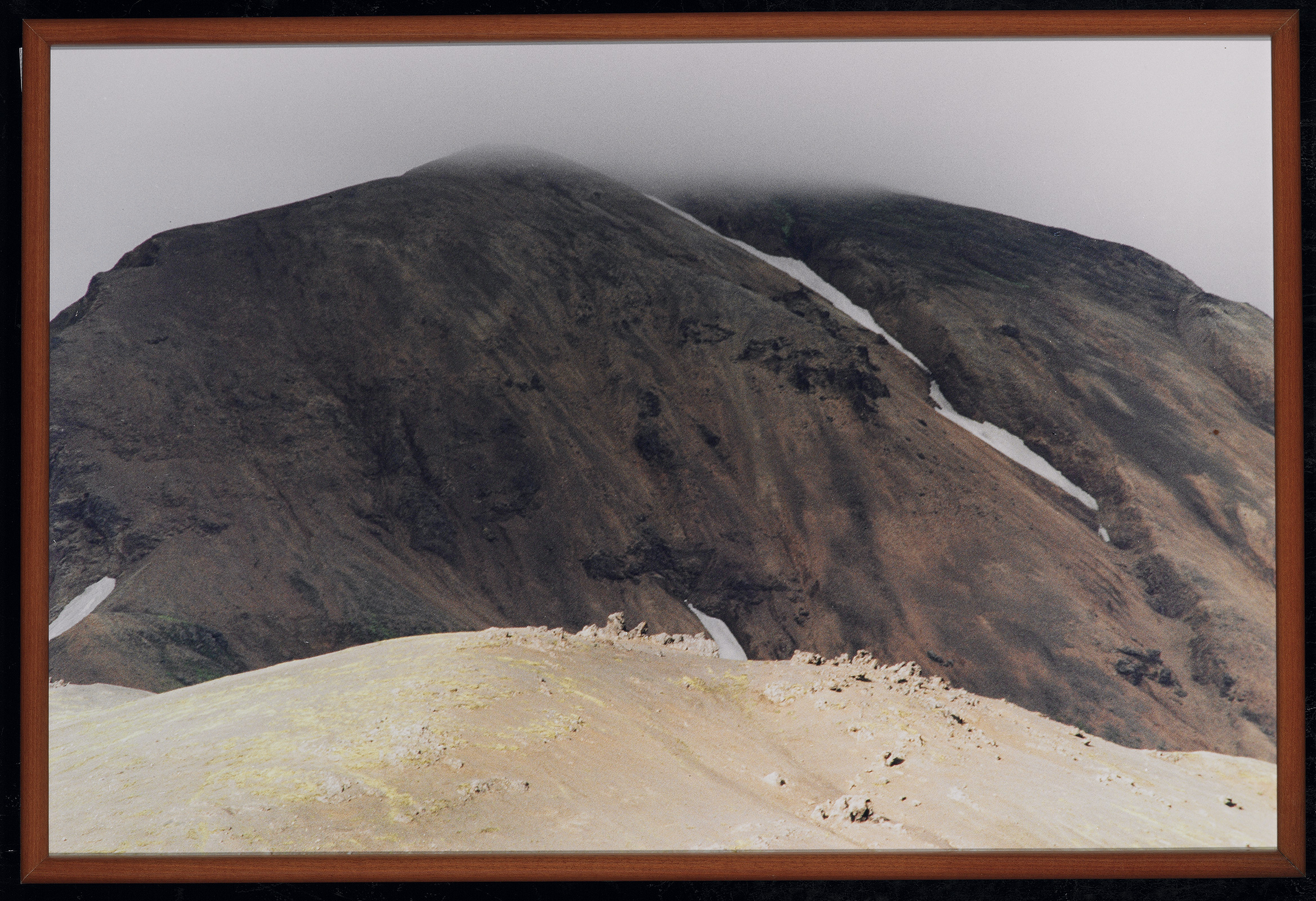 LANDSCAPE, ICELAND, 1997
C-print
Unique
59 x 89 cm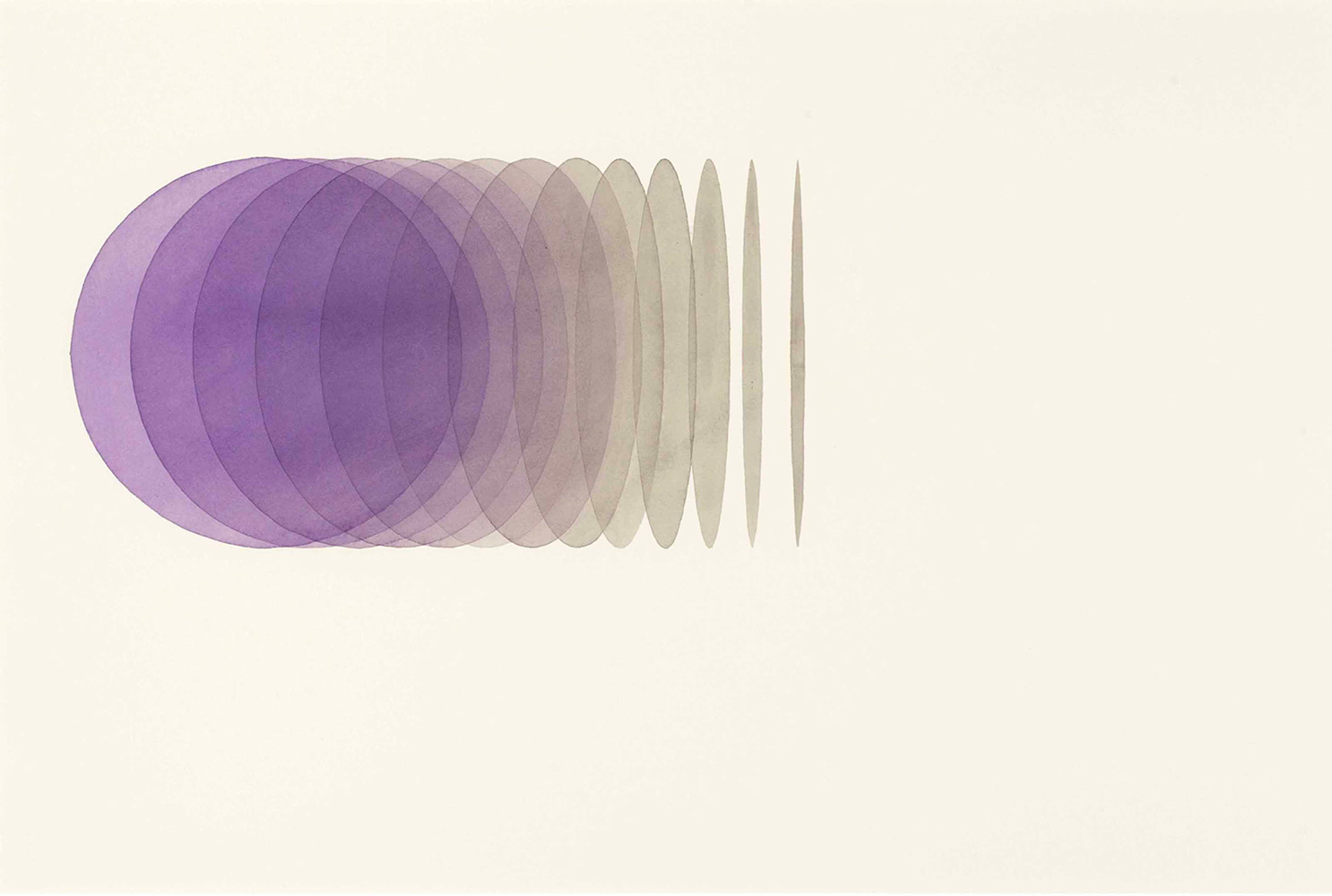 Thirteen purple to grey movie, 2010
Watercolor and graphite on paper
56 x 76.2 cm
Collection of contemporary art