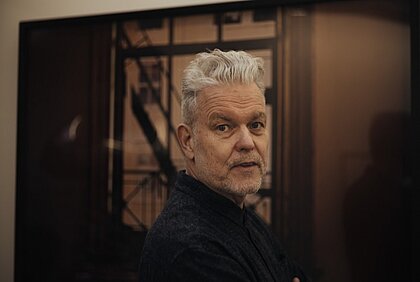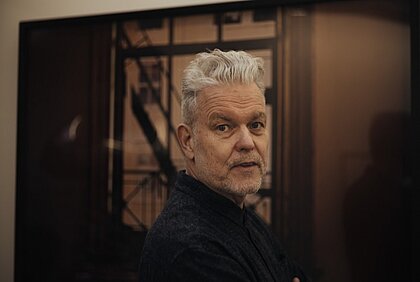 Biography
Born in Oslo in 1955, Per Barclay trained as an art historian, notably in Italy, where he studied in Florence, Bologna and Rome. A protean artist, who also works with installation and sculpture, over the years photography has come to the fore in his work. This featured at the Venice Biennale in 1990. In 1991, he had an important solo show at the Le Creux de l'Enfer in Thiers (France). In 2001 and 2009, he exhibited at the Centre de Création Contemporaine in Tours. In 2003, his works were shown in Madrid at the Palacio de Cristal, Parque del Retiro, Museo Nacional Centro de Arte Reina Sofía.
Over the years, he has had many other solo and group shows and lived in a number of different countries. He currently divides his time between Turin and Oslo. In the last few years, visitors could admire Per Barclay's Chambres d'huile at Padiglione d'Arte Contemporaneo in Milan (2016), CCCOD Tours (France), KODE in Norway and at Cavallerizza Palazzo Mazzarino in Palermo (2018). He currently lives and works in Turin.
About the artworks
Space is one of Norwegian artist Per Barclay's great fascinations. The perception of space, the loss of logical bearings and the beauty of even the strangest sites are notions that he explores in his work, particularly by means of photography. In his photographs, and particularly in the Chambres d'huile series, where he uses motor oil, the artist likes to cover the site with such richly symbolic liquids as oil, wine, blood, water or milk. He has done this, for example, in a Sicilian palazzo, an industrial building outside Paris and a medieval chapel. His sites are characterised by the temporary or permanent absence of human beings, and many are abandoned. With his images, the artist saves these spaces, whose glory days seem far in the past, from being forgotten. Their beauty, even when in ruins, is fully affirmed by photography. Meanwhile, we are disoriented : now reflective, the floor becomes a mirror, repeating the interior, turning the ceiling into the floor. Light is multiplied, and the outside appears on the inside. Elements come together in a play of symmetry, modulation and chromatic effects, and are raised to a higher level by the photographer's large-format prints.
These reveal details, characteristics and particularities that might usually escape our attention. The works exude a sense of grandeur and silence, inducing a state of meditative contemplation in the viewer. This idea also informs other works by the artist, particularly his sculptures, which seek to connect here and elsewhere, the visible and the invisible, by the intermediary of ladders and windows. The idea of fluidity, materialised in the oil spread over the floor in the photographs, evokes passing time, but also the connections between things, helping the viewer to more effectively enter into these subtle yet powerful works.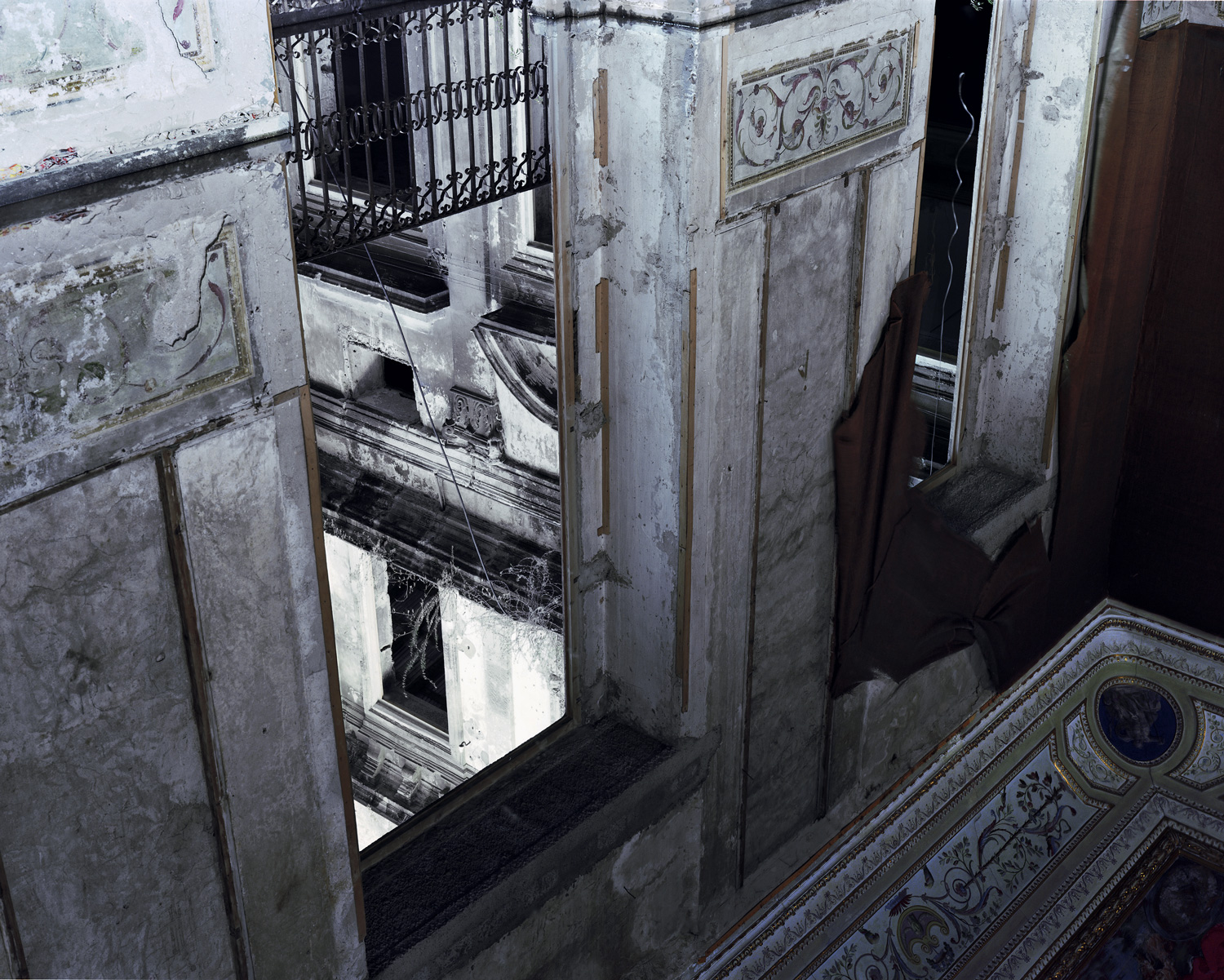 Palazzo Costantino, 2010
Lambda print mounted on aluminium
Ed. of 5
160 x 200 cm
Palazzo Costantino, 2010
Lambda print mounted on aluminium
Ed. of 5
120 x 80.5 cm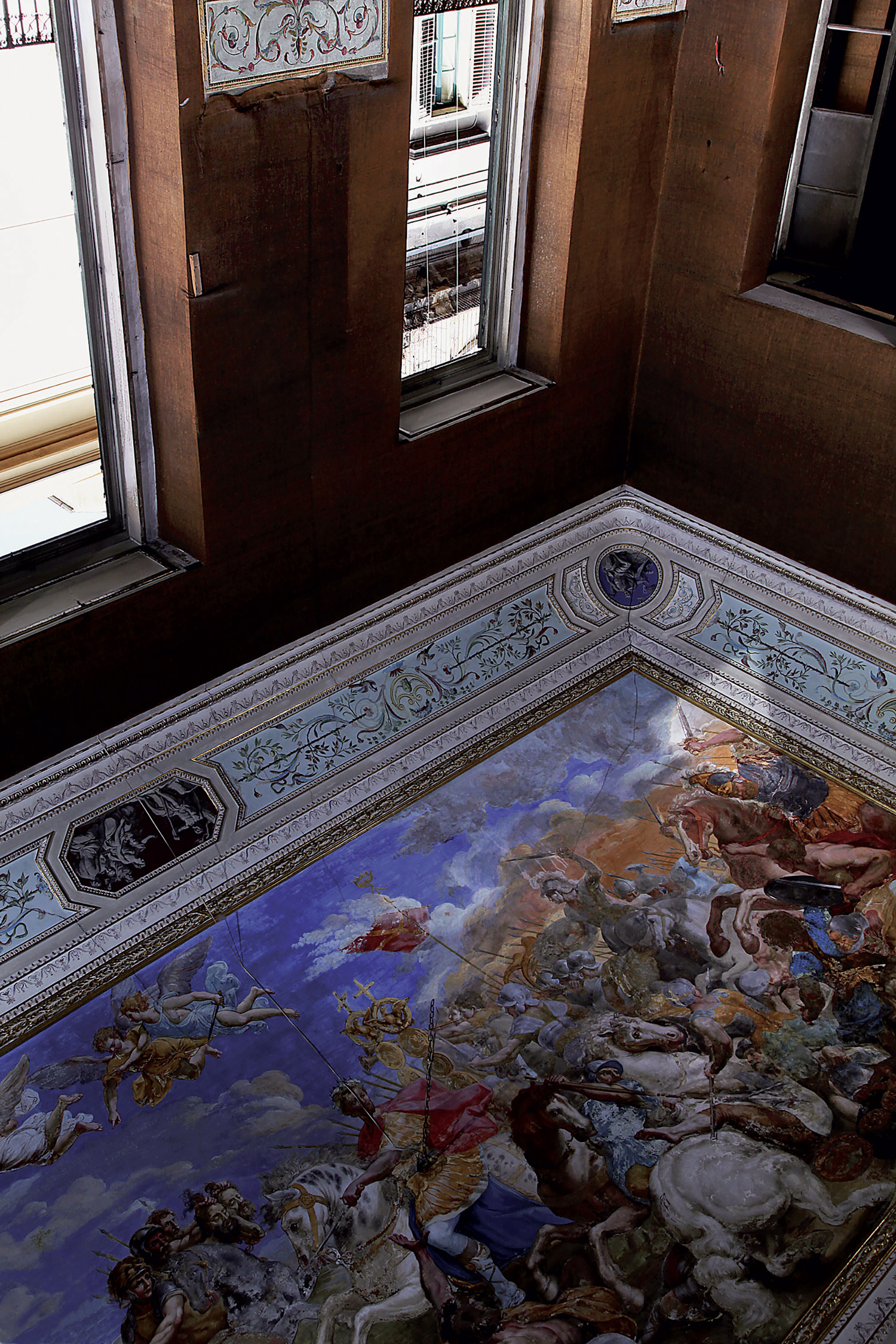 Palazzo Costantino, 2010
Lambda print mounted on aluminium
Ed. of 5
200 x 160 cm
Collection of contemporary art