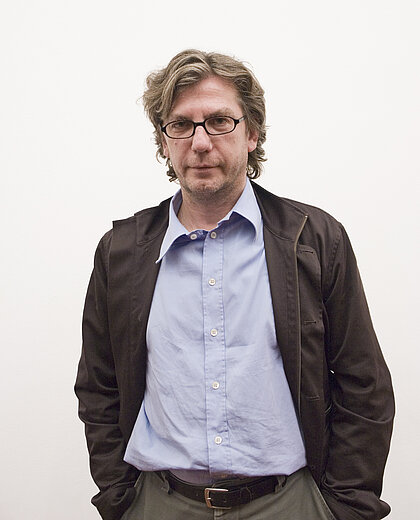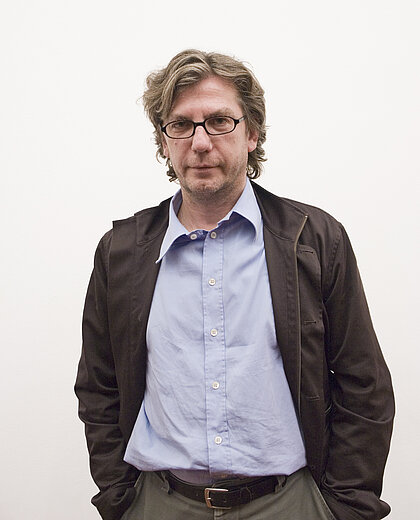 Biography
Thomas Ruff was born in Germany in 1958. He studied photography with Bernd and Hilla Becher at the Kunstakademie in Düsseldorf, where he later taught himself. In 1992, he exhibited at Documenta IX in Kassel and three years later represented his country at the Venice Biennale.
In 2003, he had a solo exhibition at Tate Liverpool and his work has been seen in leading museums and galleries around the world. In 2012, a large-scale comprehensive survey was presented at the Haus der Kunst in Munich and in 2017, his first major retrospective was held at the Whitechapel Gallery in London. He lives and works in Düsseldorf.
About the artworks
A leading protagonist of the Düsseldorf School of Photography alongside Thomas Struth, Candida Höfer and Andreas Gursky (all eminent contemporary artists), Thomas Ruff is one of the greatest living photographers. He began his career in 1979 with his photographs of common German apartments. In 1981, he made a series of portraits showing faces in close-up, the composition centred and the gaze staring firmly into the camera. Expressionless but hiding nothing, the faces formed a surface on which anything could be projected. These two ensembles which launched the artist's career were noteworthy for their deliberate absence of emotion.
Fascinated by the night, but also by astronomy, Ruff is also interested in night photography. In his nocturnal photographs the vision is essentially scientific, but while there seems to be no mystery to his images, they do have a certain poetry. His photographs of the starry sky appear, in effect, as monumental and magical.
They were made using negatives found in observatory archives and constitute surfaces that exert real charm on the beholder, transporting us into the infinity of the universe. Ruff has also used pornographic pictures from magazines or, more recently, the internet, cutting out details and heightening the presence of the pixels, offering a vision that gets away from obscenity but retains the suggestiveness.
In his photograms, he subverts traditional technique and offers surfaces on which forms and colours mix together. There too, the beholder's imagination is fully engaged. Ruff is always ready to experiment with new techniques and also to give photographs new uses, and therefore new meanings. Sometimes disturbing, sometimes fascinating and sometimes poetic, his art cannot be limited to a single category. Whether his subject is human beings, a starry sky or a building, Ruff's works always have the same emotional distance. He is interested in the creative process, in the effects and limits of photography, but not to the detriment of the beauty and fascination of the subject. On the contrary, this is always fully revealed by the photographic experience.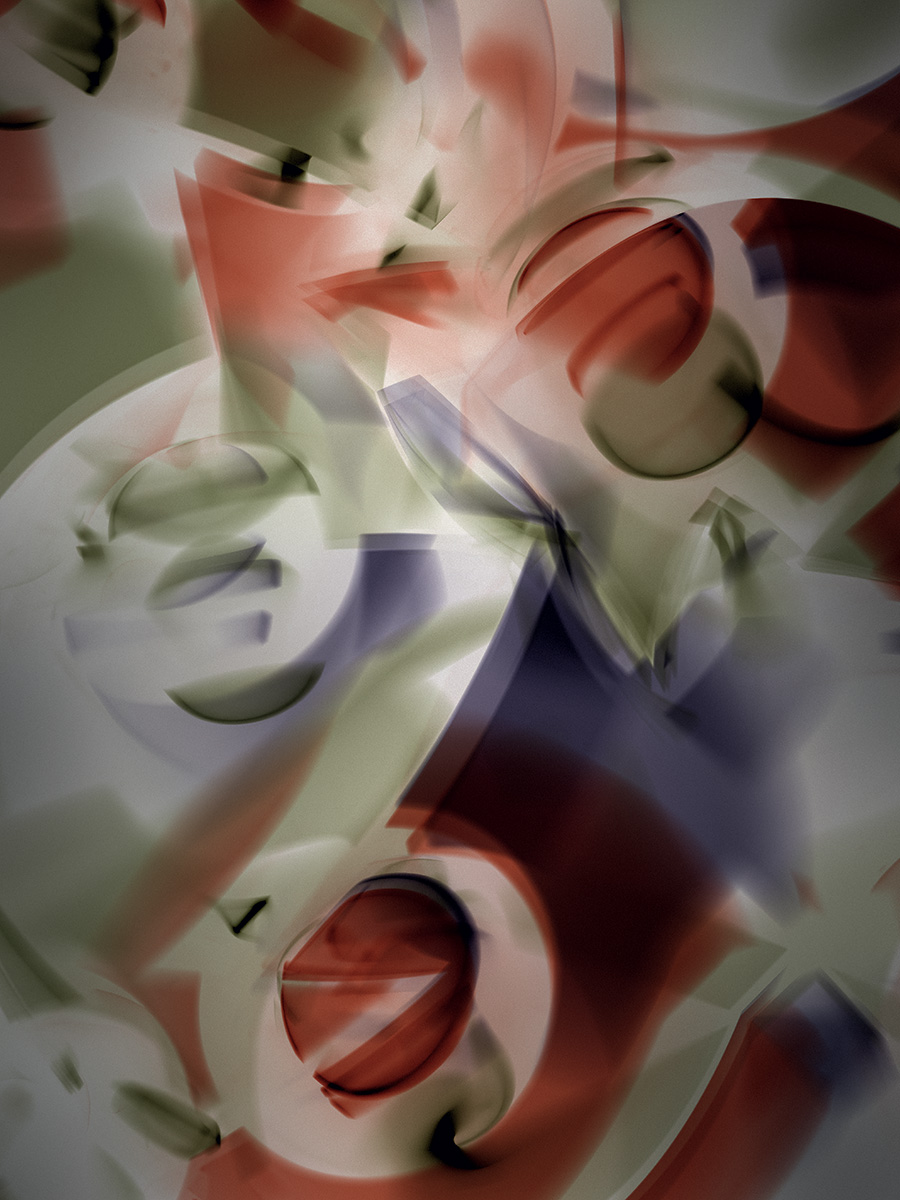 Phg.06_I, 2013
C-print
Ed. 1/4 + 1AP
240 x 185 cm
STE 1.41 (Stern 20h48m / -40°), 1992
Chromogenic print
Ed. 1/2
260 x 188 cm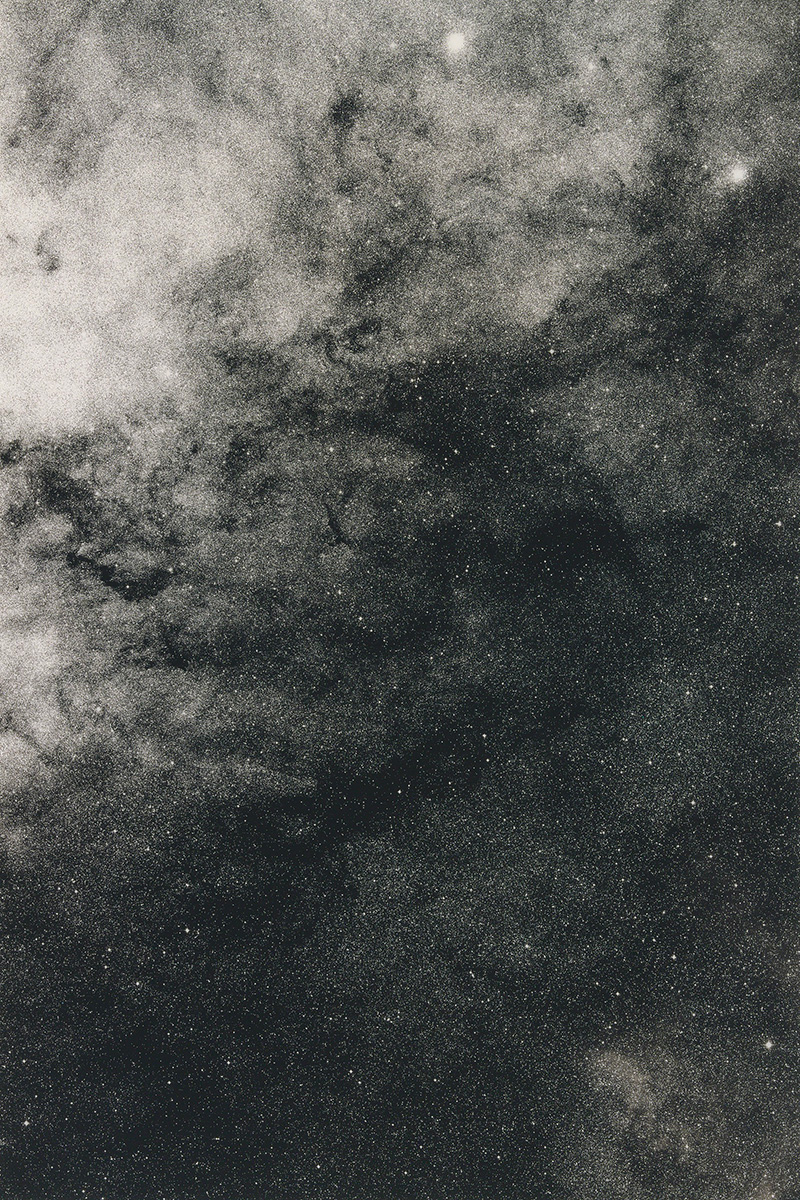 17h58m / -25°, 1990
Chromogenic print
Ed. 1/2
260 x 188 cm
Collection of contemporary art