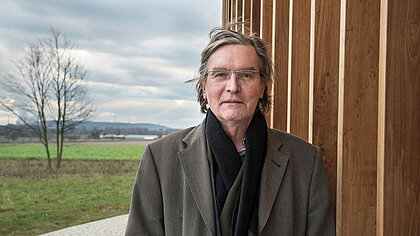 Biography
Born in 1954 in Oldenburg, Germany (Lower Saxony), Thomas Schütte studied art in the 1970s at the Kunstakademie of Düsseldorf, notably where Katharina Fritsch and Gerhardt Richter were teachers. And it is in Düsseldorf where Schütte lives and works today. In 1981, he took part in the Westkunst exhibition in Cologne while the Konrad Fischer Gallery put together a solo show of his works, marking the start of his international career.
Museums that have mounted major solo exhibitions include the Haus der Kunst in Munich (2009), the Reina Sofía in Madrid (2010), and the Castello di Rivoli in Turin (2012). His work was also seen in Dokumenta 8, 9, and 10. In 2005, Thomas Schütte was awarded the Golden Lion at the Venice Biennale. Previously, he had earned several important prizes in Germany, including the Kurt Schwitters Preis für Bildende Kunst der Niedersächsischen Sparkassenstiftung (1998) and the Kunstpreis der Stadt Wolfsburg (1996).
About the artworks
Following the precepts of his teacher Gerhard Richter, who had encouraged him not to adhere to any one style in particular but rather to find his own way, Thomas Schütte has developed a keen regard for experimentation in terms of style, technique, and materials – using banal unworked materials as well as materials that are the result of state-of-the-art technologies. Unsurprisingly, his work defies categorization. In this urge to avoid any definitive classification, Schütte has become, through his practice of engraving, drawing, watercolour, and sculpture, one of the most versatile contemporary artists, suggesting by turns humanity's distant past (ancient Greece and Rome), and a critique of postmodernity. He first made a name for himself with "architectural scale models" – intended as sculptures or enlarged drawings – that remained unrealized.
Schütte very quickly demonstrated that he was also able to express himself using a figurative style, producing, for instance, in 1992 for Dokumenta in Kassel Die Fremden (The Foreigners), an installation that involved a number of large pieces made from ceramics. Although he takes an interest in both public space and the private space of the studio, sociopolitical issues and formal problems, there is nevertheless one significant art history theme that runs throughout his entire body of work, namely, the portrait. Likewise, his fondness for colors can be read everywhere in his output, in their material treatment and their gleams and glints on the surfaces of certain materials like bronze, lacquer, or the glass he works in Murano.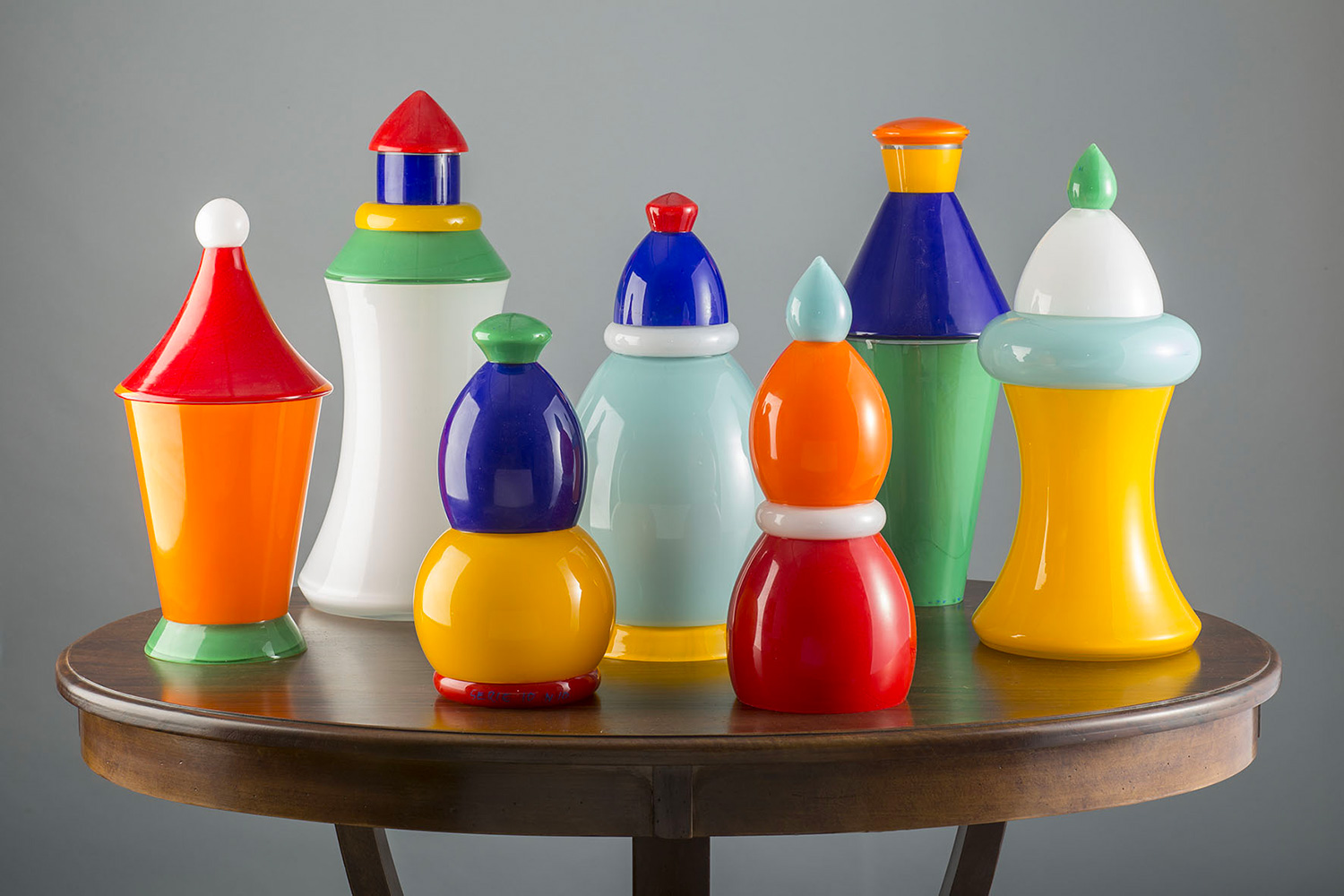 Gartenzwerge (Glas), 2017
Murano glass
7 pieces, variable dimensions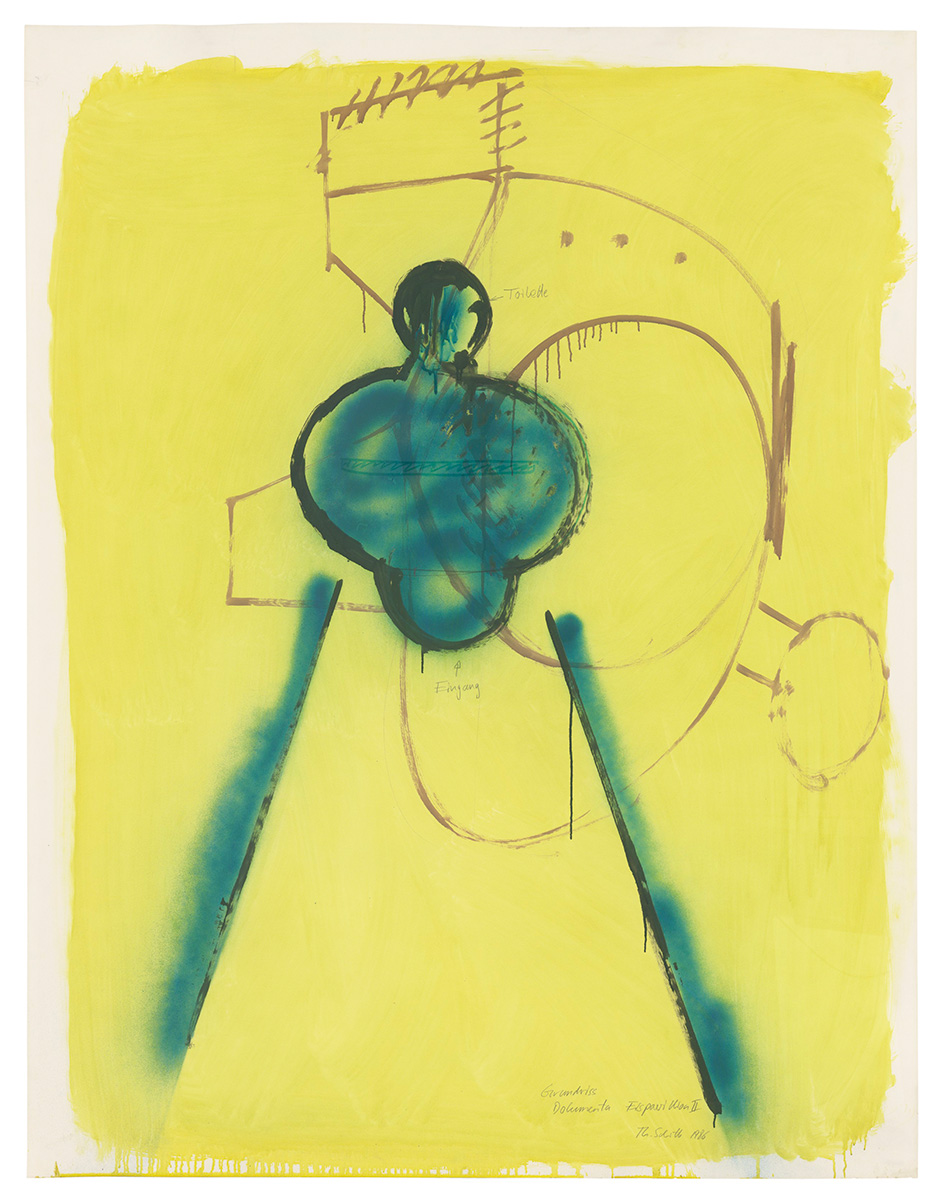 Dokumenta. Projekt II, 1986
Lacquer, enamel, felt tip pen and pencil on paper
142.5 x 110cm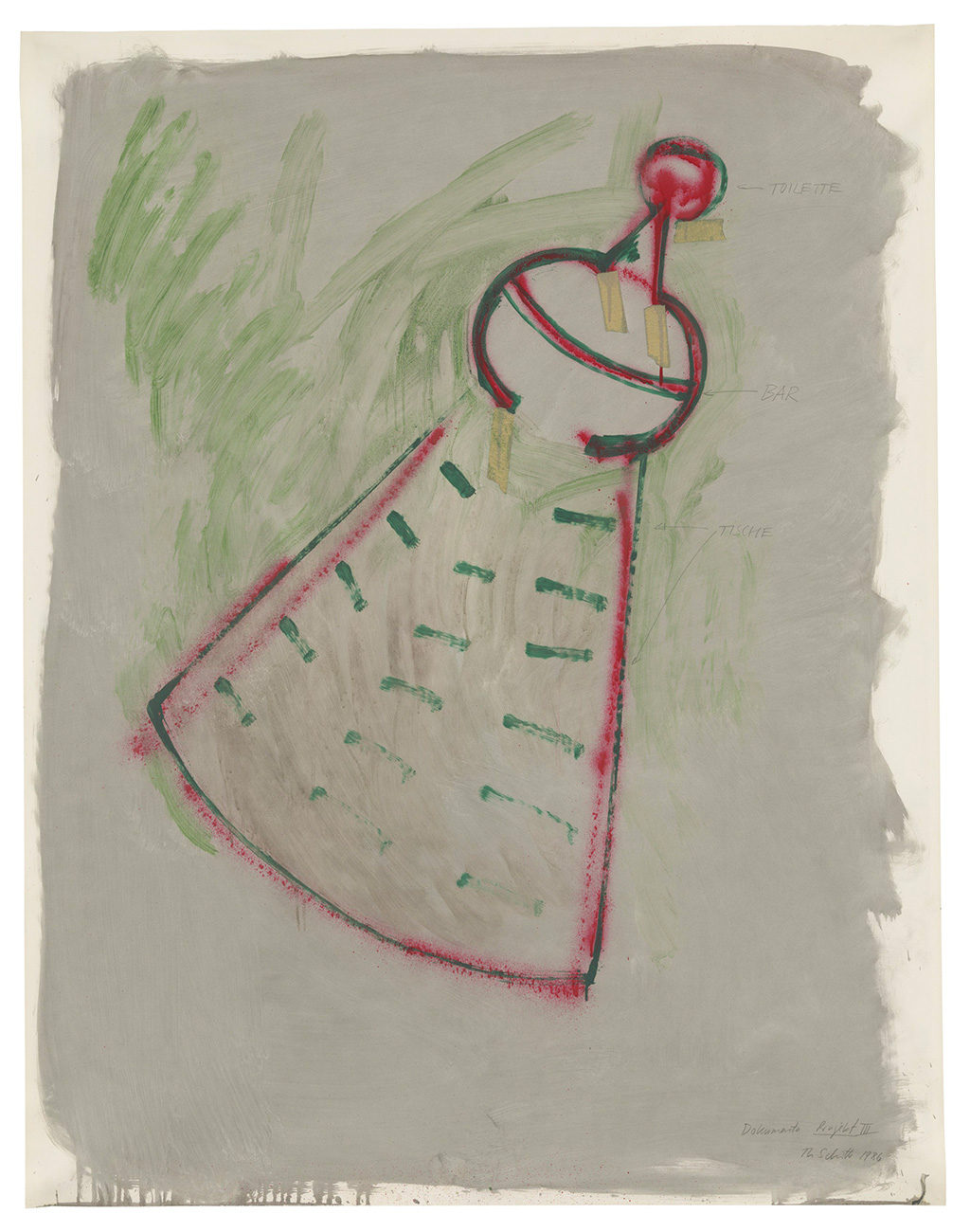 Dokumenta. Projekt III, 1986
Lacquer, enamel, pencil and tape on paper
140.5 x 109.5 cm
Collection of contemporary art